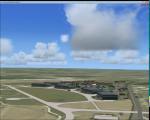 1.35Mb (288 downloads)
RAF Driffield is a former Royal Air Force station located 1.7 miles (2.7km) south west of Driffield. The site was first opened in 1918 by the Royal Air Force (RAF) under the name of RAF Eastburn, before closing in early 1920. However, in 1935 a new airfield was built for the RAF initially training bomber crews before closing in 1977 when the site was turned over to the Army for use as a driving school being renamed Alamein Barracks.
Posted Feb 22, 2016 10:43 by Terry Boissel
2.66Mb (278 downloads)
Emsdale CNA4 for FSX. This is a self-contained scenery package to correct location and add some reality to the small airport of Emsdale CNA4, 250 km north of Toronto. This is a small airport with an unlikely concrete hangar. It was busier in the past, but is is pretty calm now. This airport has two claims to fame: First, it was used as a training camp in the 40s for Norwegian pilots, mechanics and other personnel for the war effort and Second, it was quite busy during the G8 Summit meeting that took place at the Deerhurst Resort in Huntsville. The big aircraft (Obama's and Putin's) landed in North Bay and they were rushed to Deerhust by helicopter, but all security aircraft, ground radar and other security aparatus was located at Emsdale. The scenery includes traffic of a Piper Cub. I used the default Piper Cub, so there are no planes to install. Made by Fern Marques.
Posted Feb 20, 2016 16:20 by Fern Marques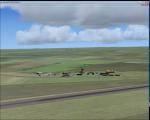 0.74Mb (219 downloads)
RAF Balderton is a former Royal Air Force station located 2.0 miles (3.2 km) south of Newark-on-Trent, sandwiched between the now extinct Great Northern Railway (GNR) Bottesford-Newark line and the A1 road in Nottinghamshire, England. Opened in 1942, it was used by both the Royal Air Force and United States Army Air Forces. During the war it was used primarily as a troop carrier transport airfield and after for munitions storage before it was closed in 1957. With the facility released from military control, Balderton was returned to agriculture, the runway concrete disappearing as hardcore under the AI road improvements of the 1960s. At that time, the developed Al was routed west of the original road, over the eastern perimeter track of the airfield, before coming back to the east to bypass Balderton village and Newark. Gypsum open-pit mining has also taken its toll where quarrying has completely obliterated the airfield, with single track roads all that remain of the runway and perimeter track, and the occasional concrete runway end or pile of rubble. Today the remains of the airfield are located on private property being used as agricultural fields.
Posted Feb 17, 2016 11:10 by Terry Boissel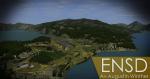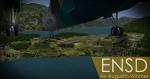 28.96Mb (1184 downloads)
Sandane Airport is one of the most dangerous airports in the world! Can you manage to land there? Sandane Airport, Anda is a regional airport serving Sandane, Norway. It perpendicularly straddles the Anda peninsula in Gloppen between Nordfjorden and Gloppefjorden. The airport has an asphalt runway measuring 970 by 30 meters and aligned 09/27. Features: - Photo-real Scenery - Over 100 hand-placed auto-gen! - Some custom buildings - FPS friendly Enjoy!
Posted Feb 16, 2016 05:29 by Augustin Winther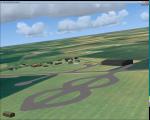 0.19Mb (233 downloads)
RAF Wendling is a former Royal Air Force station located 4 miles (6.4 km) north west of East Dereham, Norfolk, England. Opened in 1942, it was used by both the Royal Air Force (RAF) and United States Army Air Forces (USAAF). During the war it was used primarily as a bomber airfield, being the home of the United States Army Air Forces Eighth Air Force 392nd Bombardment Group. After the war, it was used by the RAF as a standby airfield before being finally closed in 1961 and returned to agriculture. With the end of military control the airfield has become a turkey farm.
Posted Feb 16, 2016 05:02 by Terry Boissel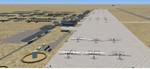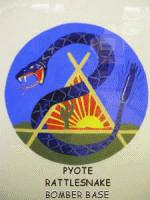 201.66Mb (712 downloads)
FSX Scenery - Rattlesnake Bomber Base is a tribute to the men and women who served as pilots, co-pilots, Bombardier's,Navigators, Flight Engineers, Gunners and Crews of the B-17 and B-29 Bombers during WW II. The runways, aprons, support buildings, barracks and hangers are a faithful rendition of the base in 1942. Includes flight plans and AI aircraft types flown at KPYT, Pyote Army Airfield. By Zeb Gardner and Sidney Schwartz.
Posted Feb 15, 2016 06:36 by uploader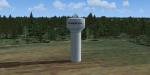 0.16Mb (222 downloads)
This is an FSX and P3D self contained package to add the York/Binbrook Water Tower (CPP6), used by small-aircraft pilots to orient themselves in the York CPP6 area. Not much to it, just the tower with flashing lights at the top. Made by Fern Marques. This doesn't work on FS9. The York package for FS9 contains this water tower.
Posted Feb 14, 2016 13:36 by Fern Marques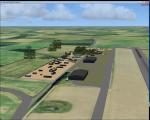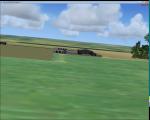 1.73Mb (301 downloads)
RAF North Creake is a former Royal Air Force station located 3.3 miles (5.3 km) southwest of Wells-next-the-Sea, Norfolk and 5.7 miles (9.2 km) northwest of Fakenham, Norfolk, England. Originally used in 1941 as a decoy site for RAF Docking, construction of this Class A airfield began in October 1942, with the station being provided with accommodation for 2,951 male and 411 female staff. The airfield had 36 loop type hardstandings, two T2 hangars and one B1 hangar. By December 1943 the airfield had passed to 100 Group, although it did not immediately become operational as consideration was given to upgrading the airfield to Very Heavy Bomber Standard. In the event, this did not take place, with RAF Sculthorpe being selected for upgrade. Short Stirling III's from 199 Squadron arrived in May 1944 to complete Window and Mandrel operations against enemy radar tracking of Bomber Command raids, however, in March 1945 these were changed to Handley Page Halifax III's. In September 1944, No. 199's 'C' Flight was used to re-form 171 Squadron, who contributed to 100 Group's radio counter-measures activities with Halifaxes. The RAF relinquished the station in 1947, and the area is now used for agriculture, though some evidence of runways, buildings and facilities remains. Seventeen aircraft were lost from the airfield, eight Stirling's and nine Halifax's. The control tower survives, and has been converted into a house, offering bed and breakfast. Source: Wikipedia
Posted Feb 13, 2016 04:35 by Terry Boissel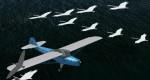 7.71Mb (2976 downloads)
Wildlife+ v2 FSX & P3D autogen bird, animal and sea life. Bring some more life into your sim world with interactive Wildlife+ and see the difference. Includes models by Ivar Danielsen from his Animals of the World series. Fully customisable with regional wildlife groups, ability to adjust wildlife parameters and add additional sim objects. This utility is a continuation on from XBirds.
Posted Feb 12, 2016 06:00 by uploader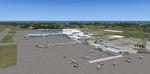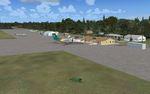 33.97Mb (2970 downloads)
Bahamas Airport Scenery for FSX. Description: Includes most of the airports in the Bahamas, including Nassau's Lynden Pinding International Airport. Other airports included were previously uploaded separately and have been tweaked before inclusion in this package, including some corrections and updates, added static aircraft and environmental scenery. The kb_static_aircraft_FSX library is included. All of the airport sceneries are optimized for use with Ultimate Terrain-TAC. Western Air static aircraft included at MYAN are from a model by Mike Stone (www.pmstone.com) painted by Christopher Russell. This aircraft (FS2004 Western Air Fairchild SA227 - AC Metro III) can be downloaded (search http://simviation.com/1/search?submit=1&keywords=MET3-VER.zip&x=25&y=11) for use with an AI traffic file included in this package. Bahamasair static aircraft are Aardvark model AIA B737-200 Painted by Joshua Kubale and The Fruit Stand Dash 8-300, both utilized by WOAI. A Bahamasair AI traffic file utilizing these aircraft is available from WOAI. Parking has been provided at airports for all scheduled airlines serving them. Scenery is based on Google Earth, website photos, YouTube videos and locally-taken photos contributed by others. By: Art Poole
Posted Feb 9, 2016 06:40 by uploader