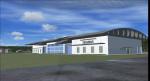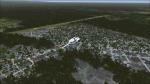 9.32Mb (360 downloads)
P3D compatible Ixiamas Airport (ICAO: SLIX) is a public use airport located near Ixiamas, La Paz, Bolivia. The airport resides at an elevation of 725 ft (221 m) above mean sea level. It has one runway designated 18/36 with an asphalt surface measuring 7,874 by 98 ft (2,400 m by 30 m). This new airport is recently operational since may,2015.Ixiamas Municipality is the first municipal section of the Abel Iturralde Province in the La Paz Department, Bolivia. The region is seat of Madidi Park, a natural reserve attractive to tourists in search of adventure.
Posted Dec 28, 2015 17:05 by Marcos A. Rivas Torrez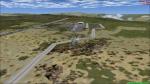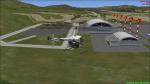 9.34Mb (346 downloads)
SL02 - Alcantari International - Sucre-Yamparaez - Bolivia scenery photoreal: (The little town of Alcantari an the little city of Yamparaez are Included in this package). The Alcantari International Airport is a new airport under construction in Yamparaez municipality, Chuquisaca, Bolivia, around 35 Km to the south of Sucre City.
Posted Dec 28, 2015 08:25 by Marcos A. Rivas Torrez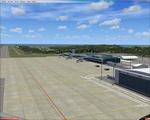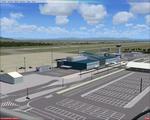 13.07Mb (1130 downloads)
FSX Mt. Fuji Shizuoka Airport (RJNS), Japan. Ver1.00 Mount Fuji Shizuoka Airport is a Japanese local airport in Shizuoka Prefecture. It was built at 2009 with a 2500m runway and is the nearest airport to Mt. Fuji. This scenery was made mainly by Sketchup without Gmax. By Ushikoba
Posted Dec 28, 2015 07:42 by uploader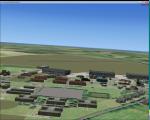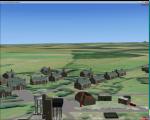 1.60Mb (276 downloads)
RAF Bircham Newton is a former Royal Air Force station located 2.1 miles (3.4 km) south east of Docking, Norfolk and 13.4 miles (21.6 km) north east of King's Lynn, Norfolk, England. The site was first used during the First World War and received the largest British bomber of the time, the Handley Page V/1500. They would have carried out bombing missions against Berlin but the Armistice was arranged before any missions were actually flown. The airfield was equipped with one aircraft repair shed and three double bay general service sheds, although these had been demolished by 1937. It had two Belfast hangars, three C Type hangars, three Bellman hangars and ten Blister hangars. It operated through the Second World War as part of No. 16 Group RAF as part of Coastal Command. No. 206 Squadron RAF was one of the squadrons being based there, on maritime patrol duties. Two satellite airfields, RAF Docking and RAF Langham were opened to accommodate units. In 1965 the airfield was used for evaluation trials of the Hawker Siddeley Kestrel V/STOL aircraft. After closure as an operational airfield in 1966, the airfield became the home of the Construction Industry Training Board. The runways have gone, but the majority of buildings on the site, including some hangars and the control tower, remain in use by the CITB.The control tower was demolished in 2010 due to its poor condition. Constructionarium is also based within the estate, providing a week's practical learning opportunity for undergraduates Source: Wikipedia
Posted Dec 24, 2015 14:49 by Terry Boissel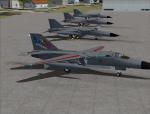 12.65Mb (736 downloads)
This is a upgrade to Australian RAAF Airbases Amberly and East Sales. It adds Military Combat and Cargo parking spots, New AI F-111C, F-111G and EF-111A aircraft,textures and flight plans. Each AI aircraft has its own tail number and is addressed by ATC with that tail number. Installer has option to add AI aircraft only if you already have an add-on scenery package for these airbases. Featuring John Young's AI F-111 version 2.0 models
Posted Dec 24, 2015 10:20 by Steve Hess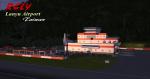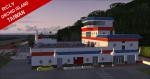 6.99Mb (914 downloads)
RCLY Lanyu Airport / Orchid Island, Taiwan. 3700FT Hard Runway lots of Details Night Lighting Island Located in the Western Pacific Ocean off the Coast of Taiwan. Very well rendered Airport Works with FSX Gold / Acceleration. Definetly worth having !Original Scenery designer by: Shigeru Tomino of Lets Fly Assoc.
Posted Dec 24, 2015 02:53 by Jetranger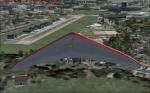 0.00Mb (270 downloads)
Zorg en Hoop Airport (IATA: ORG, ICAO: SMZO) is an airport located in the city of Paramaribo, Suriname. The runway length is only sufficient for smaller aircraft, airliners serving Paramaribo from the international Zanderij Airport 45 km south of the city
Posted Dec 23, 2015 06:28 by Jean Tsai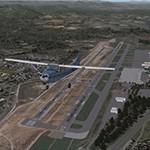 21.46Mb (775 downloads)
Asheville Regional Airport, KAVL, North Carolina. This is the new while they remodel the Airport. Runway 34-16 has been closed for upgrade and a temporary runway 35-17 has been opened in the meantime. Photoreal textures for day night and snow are included.
Posted Dec 22, 2015 05:30 by D Goldsmith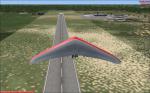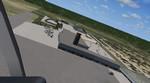 0.01Mb (317 downloads)
J.A.Pengel-SMJP, Surinam. Johan Adolf Pengel International Airport (IATA: PBM, ICAO: SMJP), also known as Paramaribo-Zanderij International Airport, and locally referred to simply as JAP, is an airport located in the town of Zanderij and hub for airline carrier Surinam Airways, 45 kilometres (28 mi) south of Paramaribo, Suriname. This is actually my first airport.
Posted Dec 21, 2015 12:26 by Jean Tsai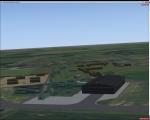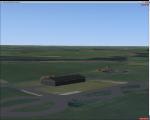 2.25Mb (226 downloads)
RAF Great Massingham is a former Royal Air Force station located 8.1 miles (13.0 km) southwest of Fakenham, Norfolk and 11.7 miles (18.8 km) east of King's Lynn, Norfolk, England. The airfield was built as a satellite airfield of RAF West Raynham in 1940. The airfield closed in 1945, although remained in use for storage until the 1950s Souce: Wikipedia
Posted Dec 19, 2015 09:36 by Terry Boissel