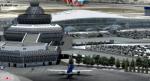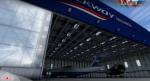 14.32Mb (1049 downloads)
Baku X DEMO is the scenery featuring a highly detailed representation of UBBB Heydar Aliyev airport in Azerbaijan. This product is fully compatible with FSX and FSX:SE. It's a fully functional DEMO version of the commercial payware product. It features same airport layout as in the full version but with limited 3D objects and low resolution textures. Using this free demo ensures no problems with online (VATSIM, IVAO, multiplayer etc.) flying in case some users use the payware scenery and some don't. Heydar Aliyev International Airport (IATA: GYD, ICAO: UBBB) (former Bina International Airport) is the main international airport in Azerbaijan, the home of Azerbaijan Airlines, the national flag carrier. It's equipped with an automatic installer, which means that the scenery will be automatically added to the Flight Simulator Scenery Library. Please uninstall all previous versions of this airport you may have installed before. Please make also sure that no duplicated AFCAD files are installed! Enjoy your virtual flying with Drzewiecki Design!
Posted May 21, 2016 15:19 by Drzewiecki Design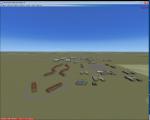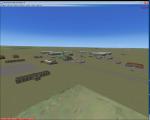 1.27Mb (242 downloads)
RAF Upper Heyford was a Royal Air Force station located 5 miles (8 km) north-west of Bicester near the village of Upper Heyford, Oxfordshire, England. The station was first used by the Royal Flying Corps in 1916 but was not brought into use for flying until July 1918 by the Royal Air Force. During the inter-war years and continuing through the Second World War until 1950 Upper Heyford was used mainly as a training facility. During the Cold War, Upper Heyford initially served as a base for United States Air Force Strategic Air Command (SAC) strategic bombers and later United States Air Forces In Europe (USAFE) tactical reconnaissance, fighter and fighter-bomber aircraft in the UK.
Posted May 21, 2016 09:49 by Terry Boissel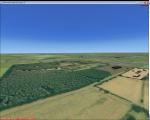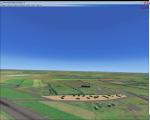 1.40Mb (238 downloads)
RAF Wigsley, is a former Royal Air Force station located 7.3 miles (11.7 km) east of Tuxford, Nottinghamshire and 7.6 miles (12.2 km) west of Lincoln, Lincolnshire, England. The Station opened in 1942 and was used as a satellite for RAF Swinderby in No 5 Grp, the first Sqn to operate from Wigsley was No 455 Sqn which was formed at Swinderby in 1941. In September 1942 the Australians arrived undertaking many operations in their Hampden's. After the war the Station was put into care & maintenance, however, the station was reactivated in 1950 as a relief landing ground for No 8 Flying Sqn at Swinderby. The station finally closed in 1959 and the land has reverted to farmland.
Posted May 18, 2016 13:34 by Terry Boissel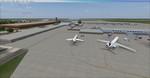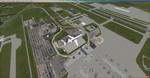 17.30Mb (836 downloads)
James M. Cox Dayton International Airport, Ohio. Thank you for downloading my version of KDAY. I have been searching for a long time to find a good version of the airport without any luck so I decided to make my own. I am sure there are several areas I could tweak on this package down the road but for now I think I have a good accurate rendition of the airport. I completely rebuilt the terminal from the ground up as well as several hangers and the control tower. I am very new at scenery design so the buildings aren't the greatest! I like how it looks though! By Brian Good
Posted May 18, 2016 07:54 by uploader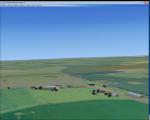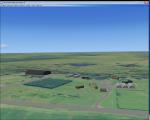 1.00Mb (278 downloads)
RAF East Wretham (ICAO X3ER) is a former Royal Air Force station located 6 miles (9.7 km) northeast of Thetford, Norfolk, England. East Wretham airfield was hurriedly brought into service during the early years of World War II as a satellite airfield with No. 311 (Czech) Squadron dispersed there from RAF Honington on 29 July 1940. A more permanent allocation followed in September. The squadron operated their bombers from the airfield until April 1942 when it transferred to Coastal Command. Later, RAF Bomber Command No. 115 Squadron RAF, operating Vickers Wellington Mk IIIs and later Avro Lancasters, occupied the airfield from November 1942. A plan to turn East Wretham into a "Class A" airfield was not carried through, the bomber unit moved to Little Snoring and the station turned over to the USAAF for fighter operations and in October 1943, was assigned USAAF designation Station 133 and was allocated to the United States Army Air Forces Eighth Air Force.
Posted May 15, 2016 12:35 by Terry Boissel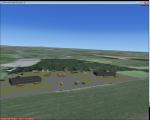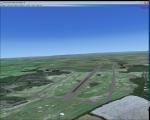 1.54Mb (229 downloads)
RAF Snitterfield was a WW2 class A airfield and had around 30 aircraft dispersals. Snitterfield opened in 1943 and with the end of WW2 it closed again in 1946. By Terry Boissel
Posted May 14, 2016 03:16 by Terry Boissel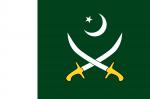 0.07Mb (200 downloads)
6th Avn Sqn is located in Islamabad, Pakistan. It is mainly used for government official air transport especially the Prime Minister and the President. It has a small runaway so only helicopters will be much more suitable for this airfield. Enjoy! I'll soon upload more Military Airfields of Pakistan. if any queries plz mail me at theaviator95@gmail.com
Posted May 12, 2016 10:04 by Saad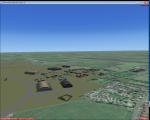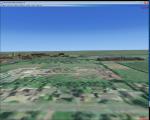 1.34Mb (261 downloads)
RAF Waterbeach (ICAO X3WH)is a former Royal Air Force station located in Waterbeach, Cambridgeshire which is 5.5 miles (8.9 km) north of Cambridge. The site was then used by the Royal Engineers, part of the British Army, from 1966, as Waterbeach Barracks until 2013 when the site closed to make way for housing. The site is currently unoccupied, apart from the officers' houses still in use - though Urban & Civic are now looking at temporary uses. The airfield was built in 1940 on the northern edge of Waterbeach village and operated under the control of RAF Bomber Command. The original control tower and many RAF buildings, including several hangars, are still present Source: Wikipedia
Posted May 11, 2016 14:18 by Terry Boissel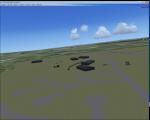 0.69Mb (273 downloads)
RAF Hixon, ICAO X3HX) was operated by the Royal Air Force as a class A Bomber airfield during the Second World War. The station opened in 1942 on a site located 0.9 miles (1.4 km) north west of the village and had the station identification code of HX. Three intersecting concrete runways were built on the station, which were surfaced with tarmac for use by Class-A bombers. The station building and technical site were located on the south east of the station and included accommodation and communal facilities for 2938 RAF personnel. There were also four T2 type hangars and one MAP B1 aircraft hangar. Overseeing the station was a 1941 pattern control tower which still survives and is currently being used as industrial offices. During the war bomber aircraft that used the base included Vickers Wellingtons, Avro Lancasters and Bristol Blenheims. Other types that operated from the station included Curtiss P40 Tomahawks, Miles M.9 Masters, Miles M.25 Martinets and Hawker Hurricanes which were mainly used for training. Source: Wikipedia
Posted May 9, 2016 09:43 by Terry Boissel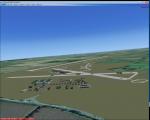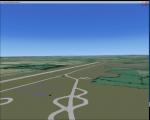 1.07Mb (308 downloads)
RAF Gaydon (ICAO X3GY) is a former Royal Air Force station located 5.2 miles (8.4 km) east of Wellesbourne, Warwickshire and 10.8 miles (17.4 km) north west of Banbury, Oxfordshire, England. RAF Gaydon opened in 1942 and is known for its role during the Cold War, when it was under the control of RAF Bomber Command as it was the first Royal Air Force (RAF) station to receive the Vickers Valiant when No. 138 Squadron RAF re-formed here in 1955. In 1978, the site passed into civilian ownership and today contains the Heritage Motor Centre museum, the headquarters and factory of automobile manufacturer Aston Martin, and the Jaguar Land Rover Gaydon Centre. Source: Wikipedia
Posted May 8, 2016 11:13 by Terry Boissel