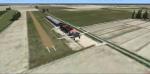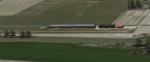 30.37Mb (745 downloads)
Caorle airfield near Venice in Italy. The scenery includes the airfield with objects and a photorealistic base, and the city of Caorle. Thanks to Pasquale Marrulli for the collaboration!
Posted Apr 27, 2016 13:13 by Carlo Boninsegna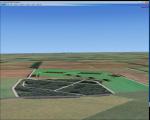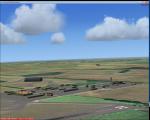 1.36Mb (221 downloads)
RAF Saltby (ICAO X3SY)was a World War II airfield in Leicestershire, England. The airfield is located approximately 8 miles (13 km) northeast of Melton Mowbray; about 90 miles (140 km) north-northwestof London. It was opened in 1942, and was used by both the Royal Air Force and United States Army Air Forces. During the war it was used primarily as a transport airfield. Like many airfields of the time it closed after the war in 1945 but kept in reserve until 1955. Today the remains of the airfield are located on private property and, now known as Saltby Airfield, is used primarily for gliding. Source: Wikipedia
Posted Apr 27, 2016 09:18 by Terry Boissel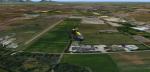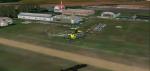 37.56Mb (434 downloads)
New version for the airfield of Montagnana in northern Italy with the corrected photorealistic base and more objects, included the city of Montagnana. Thanks to Pasquale Marrulli for the collaboration!
Posted Apr 26, 2016 13:11 by Carlo Boninsegna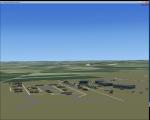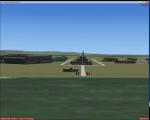 0.63Mb (194 downloads)
RAF Harwell is a former Royal Air Force station in former Berkshire, near the village of Harwell, located 4.8 miles (7.7 km) south east of Wantage, Oxfordshire and 17 miles (27 km) north west of Reading. The bulk of the Station lay within Chilton parish; about a third was in East Hendred; and the smallest portion was in Harwell. The first Commanding Officer, upon being asked what the name of the new airfield should be, responded that it should be named after the parish in which his house lay and this happened to be Harwell.
Posted Apr 26, 2016 08:35 by Terry Boissel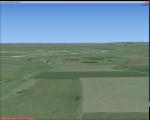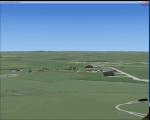 0.02Mb (251 downloads)
RAF Keevil (ICAO X2KV) is a former Royal Air Force station located 4 miles (6.4 km) east of Trowbridge, Wiltshire, England. The airfield was built on a site previously ear-marked for the purpose in the mid-1930s. Consisting of 3 long concrete runways the airfield was used by the Royal Air Force and the United States Eighth and Ninth Air Forces. In March 1944, No's 196 and 299 Squadron Short Stirling glider tugs of No. 38 Group RAF arrived followed by a large number of Horsa gliders, crewed by Army pilots of the Glider Pilot Regiment. The RAF Stirling aircraft were crewed by RAF, RCAF, RAAF, RNZAF and SAAF personnel and were engaged in SOE and SAS drops. largely in France, and in glider towing. Their involvement in the Normandy invasion of France and Operation Market-Garden is well remembered by Keevil and Steeple Ashton villagers. Casualties of army and air force personnel were heavy and a number of aircraft were lost.
Posted Apr 24, 2016 13:57 by T K Boissel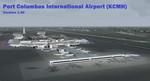 149.00Mb (1246 downloads)
FSX Port Columbus International Airport (KCMH) Port Columbus International Airport is located 6 miles east of downtown Columbus, Ohio, USA. KCMH is the largest passenger airport in central Ohio and second busiest in the state after Cleveland Hopkins International Airport. Modeled in version 1.00 is an updated AFCAD airport layout, custom-made terminal building, and surrounding facilities. By Matthew Derr.
Posted Apr 24, 2016 09:43 by uploader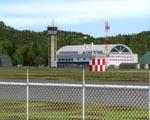 2.56Mb (752 downloads)
Small airport in Slovenia, close to Croatia. Just copy content of LJCE folder into your Addon Scenery folder in FSX or P3D. It uses standard FSX object libraries. It looks best with ORBX FTX Global, as you can see on screeenshots.
Posted Apr 23, 2016 08:50 by Zeli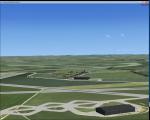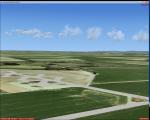 1.18Mb (251 downloads)
RAF Tarrant Rushton was a Royal Air Force station near the village of Tarrant Rushton east of Blandford Forum in Dorset, England from 1943 to 1947. It was used for glider operations during World War II and later revived for civilian operations. It is currently disused, though some buildings survive. Horsa gliders from Tarrant Rushton left for France on the eve of D-Day, to begin Operation Tonga with an action that would later become known as Pegasus Bridge. Among the glider pilots was Jim Wallwork, on a Horsa nicknamed Lady Irene. The Tarrant Rushton gliders landed in occupied France shortly after midnight. Wallwork's aircraft was the first to touch down, but it landed heavily: the force of the impact catapulted both Wallwork and his co-pilot John Ainsworth through the front of the cockpit. Although stunned, this made them the first Allied troops to touch French soil on D-Day. Other gliders were later flown from the airfield to Arnhem to take part in Operation Market Garden. During the closing stages of WWII, aircraft were used for SOE operations.
Posted Apr 22, 2016 10:45 by Terry Boissel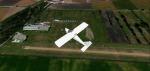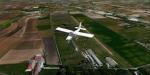 29.77Mb (296 downloads)
Scenery for the airfield of Montagnana (LI40) in the north of Italy.
Posted Apr 21, 2016 12:47 by Carlo Boninsegna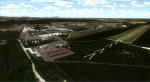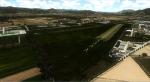 65.61Mb (1669 downloads)
Scenarios of Capua (LIAU) optimized for UTX Europe and Orbx-Global-Vector In the absence of additional addons above the scenic area surrounding the airport might be different in relation to screenshots included in this package: Example: The Volturno river that runs through the region is made visivile with addons Additional above mentioned and always in relation to configurations. http://www.virtualoveritaly.net/
Posted Apr 20, 2016 17:10 by Voyager