4.31Mb (279 downloads)
Avnoe Airbase on the southcoast of sealand was the home for Royal Danish Airforce flightschool founded in 1931 until the airbase were closed in 1993 and flightschool moved to EKKA Karup Airbase in jutland, where it still are. This scenery covers the entire airbase area, some vegetation, animated windsock, animated gate (made of Bob Lacy), an animated flagpole made (of Dietmar Loleit), who also helped me with designing the airport sign outside the gate and warning signs on the fence around the airbase. The scenery are made for FSX (DVD and Steam version). Have tested it in P3D and it works there too, however some objects is missing,(the auto-gate and some signs and lights)
Posted Dec 11, 2015 06:52 by Otto R. Knudsen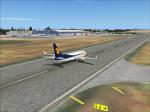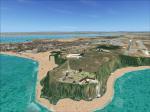 19.75Mb (1556 downloads)
Goa International Airport, more commonly known as Dabolim Airport, is an international airport located in the city of Dabolim in Goa, India. It is the only airport in the state and operates as a civil enclave in a military airbase named INS Hansa. It is 4 km from the nearest city Vasco da Gama, 23 km from the South Goa district headquarters of Margao, and 30 km from the capital city Panjim.[4] Terminal 1 - Domestic Less than a dozen airlines compete in the domestic market. There are 132 airports in India which can be categorised in sometimes overlapping ways into public sector, private sector, civil enclaves, international, metro, and non-metro. Goa is connected to all six main cities in India: Mumbai, Bangalore, Hyderabad, Delhi, Chennai & Kolkata. There are multiple flights to Mumbai per day, operated by over 5 airlines. The first Goa - Mumbai domestic flight leaves at around 0700 in the morning and the last flight leaves at around 2350. Terminal 2 - International. There are two versions for Goa International airport included in this package. One with the old ICAO code and then the other with the new ICAO code. The new coded airport scenery has no AI traffic. - If you decide to use the VOGO scenery then, you will have to activate the dummy VAGO files as well. - It is important to set the display scenery mesh resolution to at least 19m and the texture resolution to at least 60m. Failing to do so may result in unwanted terrain abnormalities. -Alternate boundary texture to be used at your own risk. Only use if you know what you are doing. This scenery was created with ADE9X, SbuilderX313, Gimp2.1, XML Marker, DXTBmp.
Posted Dec 11, 2015 02:14 by Ratan Lewis
0.02Mb (205 downloads)
Work started at RAF Manby in the mid thirties as part of the RAF Expansion scheme, however, it was not a typical station of the time in so much as it only supported two grass runways. This did not detract from it contribution to the war effort however. Opening in 1938 the unit will be remembered by many as a training station for armament officers, armourers swell as aircrew such as air gunners and bomb aimers. The station continued with its training role until its closure in 1974.
Posted Dec 10, 2015 18:54 by Terry Boissel
0.03Mb (253 downloads)
RAF Melbourne was a Royal Air Force station typical of the expansion period of the Second World War. Located 5 miles to the South-west of Pocklington, Yorkshire, England. The nearest village is Seaton Ross. East Common just outside the village of Seaton Ross was requisitioned for use as a grass airfield in November 1940. In late 1940 the airfield was used by Armstrong Whitworth Whitleys of 10 Squadron as a relief landing ground for RAF Leeming. The airfield soon closed for re-development as a standard Bomber Command airfield with three concrete runways and three hangars. The first user of the re-built airfield was again 10 Squadron but by this time operating the Handley Page Halifax four-engined heavy bomber, little time was wasted before the aircraft were used on operational sorties from Melbourne. The squadron continued with operation until March 1945 and lost 109 aircraft on operations. Melbourne was unusually equipped with FIDO fog dispersant system. This made the airfield popular diversion airfield for other squadrons returning from operations to Yorkshire. In May 1945 the airfield was transferred to RAF Transport Command and 575 Squadron moved in with the Douglas Dakota. The squadron only stayed for a few months operating transport flight to and from continental Europe. With the departure of the Dakota a number of specialised Flights used the airfield for six months but by the middle of 1946 the airfield was no longer used for flying. Source: Wikipedia
Posted Dec 9, 2015 20:57 by Terry Boissel
0.02Mb (226 downloads)
RAF Oulton is a former Royal Air Force Satellite airfield located 3 miles (4.8 km) west of Aylsham, Norfolk and 12.5 miles (20.1 km) northwest of Norwich, Norfolk, England. The airfield was built over 1939 and 1940 as a bomber airfield with T2 type hangars and grass runways, the facility operating as a satellite airfield of nearby RAF Horsham St. Faith between July 1940 and September 1942 after which it operated as a satellite airfield of RAF Swanton Morley. In September 1943 Oulton was transferred from 2 Group to 3 Group and closed to flying for re-construction as a heavy bomber base with concrete runways, taxiways and parking areas. The work was completed in April 1944 and the airfield transferred to No. 100 Group RAF. Flying operations ceased at the end of July 1945, after which it was taken over by RAF Maintenance Command which used it to store de Havilland Mosquitos until November 1947 Souce: Wikipedia
Posted Dec 9, 2015 20:03 by Terry Boissel
0.01Mb (218 downloads)
RAF North Witham is a former World War II airfield in Lincolnshire, England. The airfield is located in Twyford Wood, off the A1 between Stamford and Grantham about 104 miles (167 km) north-northwest of London Opened in 1943, it was used by both the Royal Air Force and United States Army Air Forces. During the war it was used primarily as a transport airfield. After the war it was closed in late 1945. Today the remains of the airfield are mostly woodland maintained by the Forestry Commission with the old concrete runways still accessible. Souce: Wikipedia
Posted Dec 9, 2015 19:01 by Terry Boissel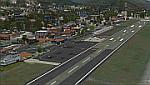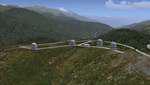 72.63Mb (1648 downloads)
FSX/Prepar3D Scenery - Merida-SVMD (Sloped Runway) SVMD is an airport located 3 km southwest of downtown Merida, Venezuela, at an elevation of 1,526 m MSL. Its runway is 1,630 m long. The runway has a gradient slope of +/- 4.05 %, for that reason, this airport is the most difficult and dangerous to land in Venezuela. It is situated in a valley in the Andean mountains, surrounded by higher terrain in all quadrants. Night operations are prohibited Runway 07 is used for landings only and Rwy 25 is used only for take off. Photo-terrain area improved with Autogen files. Only compatible with versions to FSX or P3D v1 v2 v3 .x. Also includes a friendly Auto-Install. By David Maldonado
Posted Dec 9, 2015 14:54 by David Maldonado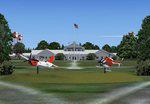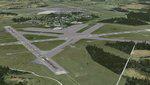 78.19Mb (982 downloads)
NAS Whiting field is the busiest Naval Air Station in the Navy. Approximately 40% of all Naval Aviators will recieve their primary Flight Training at Whiting Field. Whiting Field North caters to the fixed wing contingent and Whiting Field South serves rotary wing aviators in training. The base actually serves the Navy, Air Force, Coast Guards and Marines and has Water Towers representing the services served. Pilots fly the T34C Turbo Mentor, T-6A Texan II(future), and for rotary wing pilots, the TH-57 Sea Ranger, which is the military version of the FSX default Bell 206 Jet Ranger. Taxiway Z connects the two airports ,but since the airports are at different elevations, the taxiways were connected with a platform ramp which can be traveled with most aircraft, but cannot be used with AI. There are some acceleration objects installed. This version adds ILS on KNDZ RWY 32 along with the 6 strobe MALSR. It adds Radial data to the default NSE VORTAC that was DME only (112.3), and adds various support buildings and fuel trucks. There is a new Control tower under construction at KNDZ. The tower has been added as well as the airport beacon on the "Fly Navy" watertower. Outlying Fields 8A (KN8A) and Spencer NOLF (NRQ) have been added to this scenery as well. Created by Jim Dhaenens
Posted Dec 8, 2015 04:01 by admin
0.01Mb (174 downloads)
This scenery is merely a representation of RAF Spitalgate(formally RAF Grantham) and is only intended to add another flying base for the many simmers out there who would like to fly to a different location once in a while. The H & J Blocks are in the correct place as is the officers mess(I think) the rest is just placed to add flavour of an RAF Unit. The station opened in 1915 as Royal Flying Corps Station Grantham, becoming RAF Station Grantham on 1 April 1918 - a name it bore until 1942 when it was renamed as RAF Station Spitalgate. Throughout the First World War the station was a flying training facility and headquarters of No. 21 Group RFC Flying Training Command. The station was an Officer Cadet Training Unit (OCTU) in the 1950s. Much later it became the Women's Royal Air Force (WRAF) Depot, responsible for the recruitment and training of all non-commissioned females in the RAF, until this moved to RAF Hereford and later again to RAF Swinderby. It was also the home of the Central Gliding School which moved to RAF Syerston in March 1975. In 1975 the RAF vacated the site and the following year it became a British Army base known as Prince William of Gloucester Barracks
Posted Dec 7, 2015 21:10 by Terry Boissel
0.01Mb (180 downloads)
RAF Shepherds Grove is a former Royal Air Force station located 9.9 miles (15.9 km) north-east of Bury St Edmunds, Suffolk, England. The Station was originally built for the United States Army Air Forces (USAAF) Eighth Air Force during the Second World War. However the facility was not used by the USAAF and was opened by No. 3 Group RAF on 3 April 1944. The name came from a small copse nearby and the airfield is close to Walsham le Willows in Suffolk. It was occupied by No. 196 Squadron RAF in January 1945 as a base for Operation Varsity, supporting the Rhine crossing. Various American units occupied the station after WW2 but ended their use of the unit in December 1958. On 22 July 1956, No. 82 Squadron RAF was activated at Shepherds Grove as a Thor missile unit. Thor launching sites were built on the main airfield and became operational in 1959. The base was closed in 1966.
Posted Dec 7, 2015 20:08 by Terry Boissel