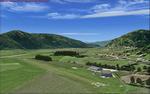 0.09Mb (939 downloads)
A collection of airfields for VFR flying in Austria, which are not included in the FSX/P3D: LOSM Mauterndorf, LOKH Hirt, LOKW Wolfsberg, LOGI Trieben, LOIK Langkampfen, LOGL Lanzen-Turnau, LOAS Spitzerberg, LOLG St. Georgen, LOKF Feldkirchen, LOLE Eferding, LOLF Freistadt. The airfields are placed according Google-Earth coordinates using standard objects. May be it is not perfect but better than nothing. Juergen Wolf
Posted Mar 7, 2016 02:53 by Juergen Wolf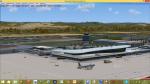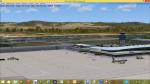 454.79Mb (2641 downloads)
Graz Airport, known as Flughafen Graz-Thalerhof in Austria, is a minor international airport in Graz, the second-largest city in Austria. It is located in the south of the alps the airport serves flights to European leisure and some metropolitan destinations. in this version you have new animated people, no flakering, new animated vehicle, new Taxiway-light, seasonal textures, Hospital UKH-Graz and LKH-Graz. new buildung arround the Airport. This will be my last freeware-version of LOWG. the version is tested in FSX and P3D thank you and have fun Manfred Marbler manfred.marbler@aon.at
Posted Mar 3, 2016 11:18 by manfred marbler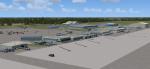 19.44Mb (1549 downloads)
For FSX only. There are two other packages for FS9 and P3D. This is a self-contained package for the Hamilton airport CYHM in southern Ontario, Canada. This airport became busy in the last 20 years as the main couriers installed their Canadian hub there. The airport is not very far from the Toronto main airport, Pearson CYYZ. The Canadian War Heritage Museum is at this airport. Some years ago the main hangar of the museum burned down and some relic aircraft were lost. The museum recovered, and this package shows the Lancaster and a few other heritage aircraft. Fern Marques and Tower by Newton Drummond. Planes by Dave Pearce.
Posted Mar 2, 2016 09:27 by Fern Marques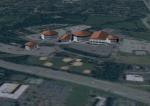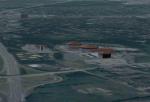 0.24Mb (295 downloads)
A very recognizable landmark for VFR pilots in Louisville, near intersection of I64 and Gene Snyder Freeway
Posted Feb 29, 2016 16:59 by Brian McMullan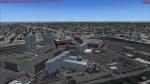 7.80Mb (299 downloads)
FSX Riverside Methodist Hospital Columbus Ohio with Helipad
Posted Feb 28, 2016 13:35 by BJ VanFossen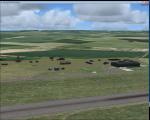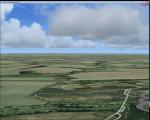 1.96Mb (241 downloads)
Chalgrove Airfield (ICAO: EGLJ) is a former Second World War airfield in Oxfordshire, England. The airfield is located approximately 3 mi (4.8 km) north-northeast of Benson; about 42 mi (68 km) north-northwest of London. Opened in 1943, it was used by both the Royal Air Force and United States Army Air Forces. During the war it was used primarily as a combat reconnaissance airfield. It was closed in late 1946 and today, the airfield is primarily used by the Martin-Baker company for testing ejector seats. Source: Wikipedia
Posted Feb 27, 2016 14:03 by Terry Boissel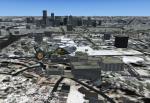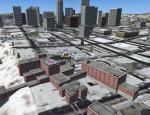 0.00Mb (395 downloads)
This file adds two generic hospital autogens in the real location of Allegheny General Hospital Northside and UPMC Mercy. These are not the real hospital textures. Both hospitals have roof access helipads.
Posted Feb 26, 2016 01:13 by Z. Wojcik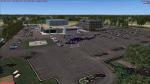 2.51Mb (461 downloads)
Berger Hospital Circleville, Ohio. Hospital buildings and helipad added.
Posted Feb 26, 2016 01:11 by BJ VanFossen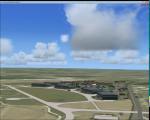 1.35Mb (310 downloads)
RAF Driffield is a former Royal Air Force station located 1.7 miles (2.7km) south west of Driffield. The site was first opened in 1918 by the Royal Air Force (RAF) under the name of RAF Eastburn, before closing in early 1920. However, in 1935 a new airfield was built for the RAF initially training bomber crews before closing in 1977 when the site was turned over to the Army for use as a driving school being renamed Alamein Barracks.
Posted Feb 22, 2016 10:43 by Terry Boissel
2.66Mb (289 downloads)
Emsdale CNA4 for FSX. This is a self-contained scenery package to correct location and add some reality to the small airport of Emsdale CNA4, 250 km north of Toronto. This is a small airport with an unlikely concrete hangar. It was busier in the past, but is is pretty calm now. This airport has two claims to fame: First, it was used as a training camp in the 40s for Norwegian pilots, mechanics and other personnel for the war effort and Second, it was quite busy during the G8 Summit meeting that took place at the Deerhurst Resort in Huntsville. The big aircraft (Obama's and Putin's) landed in North Bay and they were rushed to Deerhust by helicopter, but all security aircraft, ground radar and other security aparatus was located at Emsdale. The scenery includes traffic of a Piper Cub. I used the default Piper Cub, so there are no planes to install. Made by Fern Marques.
Posted Feb 20, 2016 16:20 by Fern Marques