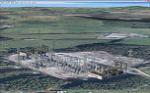 0.47Mb (617 downloads)
About 46,000 electricity pylons & hundreds of sub-stations aligned to GenerationX UK photo scenery volumes 1-8. Can be used to upgrade your pylons folder in FSX Power Project. If you prefer it can be used 'standalone' as all scenery models & textures are FSX default versions.
Posted Aug 11, 2015 22:47 by Ray Porter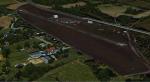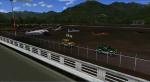 7.23Mb (983 downloads)
Airfield Masera is a small airport in northern Italy in Piemonte region, in the province of Verbania. Scenery optimized for ORBX-Global/Europe and UTX-Europe.
Posted Aug 9, 2015 04:14 by Voyager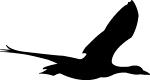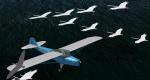 0.89Mb (2606 downloads)
XBirds FSX & P3D autogen bird life Bring some more life into your sky with XBirds and see the difference. Bird models by Ivar Danielsen from his Animals of the World series. Customisable for frequency, number of birds, height range etc
Posted Aug 9, 2015 03:36 by Richard Barry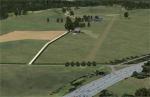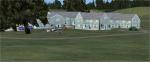 2.20Mb (399 downloads)
Bryngwyn Bach, near St. Asaph, was previously used by the North Wales Gliding Club but is now a private airstrip. It is also home to a static Spitfire, Serial No. PT462.
Posted Aug 3, 2015 05:33 by Alf Denham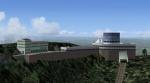 2.11Mb (977 downloads)
FSX Mount Pilatus, Alpnach, Switzerland Scenery for Mount Pilatus summit area. Includes hotel, helipad, and FLORAKO radar. Not tested with Swiss Professional Scenery. By David Allan.
Posted Aug 3, 2015 04:12 by David Allan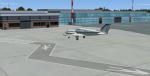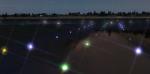 20.27Mb (757 downloads)
Humberside is our most recent release, we have tried a few new tweaks for this scenery and we had literally no resources to aid us during construction so that was fun! Features for this scenery include: - High poly volumetric grass. - Standing water on the runway and aprons. - Wigwags and guard lights. - HD ground detailing. - Customised AFCAD for Realistic AI performance.
Posted Jul 29, 2015 21:19 by Mark Piccolo - Soarfly Concepts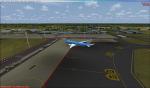 54.68Mb (941 downloads)
Groningen Airport Eelde (EHGG) with extended runway and new apron. Eelde is a civilian international airport near the city of Eelde in the northeastern of the Netherlands. Created by Morten vander Linden
Posted Jul 26, 2015 11:04 by Mike Lietz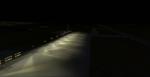 1.06Mb (471 downloads)
Jaipur International Airport (VIJP) Scenery for FSX/P3D. Contains latest ground layout with Terminal ESDG Ramp Lights and extended primary runway.
Posted Jul 23, 2015 23:11 by Shrikar Galgali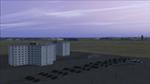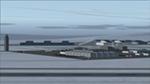 19.63Mb (553 downloads)
Located on Banks Island NWT in Canada's arctic, the latest proposed version of CFB North Star scenery (v8) for FSX includes new aurora and obstruction lighting effects, plus additional buildings. Three alternate scenery configurations are provided for, featuring opened hangars, as well as unique library objects that may be used in other freeware scenery projects. Includes flightplans and AI ship traffic (the icebreaker CCGS Louis St-Laurent). FREEWARE by Brian Sturton.
Posted Jul 23, 2015 13:25 by Brian Sturton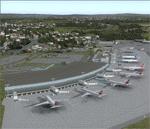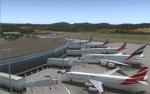 5.68Mb (2144 downloads)
This scenery adds the new terminal and taxiways, and rebuilds the aprons and runway to provide a fully functioning AI traffic extension for runway 14. The airport is assigned a mean elevation, allowing it to blend naturally with the surrounding terrain, accurate landclass is provided for the entire island, and an optional GA traffic file is provided. This scenery is most effective when used in combination with the scenery by Max Kraus (instructions and links included in the readme file). It is optimized to fit seamlessly with FTX Global/Vector and should also be fully functional in all FSX configurations. The airport is updated to reflect current satellite imagery and positioning. Scenery was created using Airport Design Editor X v1.61.5298, SBuilderX 3.13, and the FSX Object Placement Tool. Scenery objects were added and modified from stock FSX scenery to resemble as closely as possible the actual airport. The FSX apron lights included are from the set created by Jim Dhaenens.
Posted Jul 19, 2015 23:37 by Carlyle Sharpe