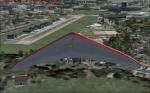 0.00Mb (306 downloads)
Zorg en Hoop Airport (IATA: ORG, ICAO: SMZO) is an airport located in the city of Paramaribo, Suriname. The runway length is only sufficient for smaller aircraft, airliners serving Paramaribo from the international Zanderij Airport 45 km south of the city
Posted Dec 23, 2015 06:28 by Jean Tsai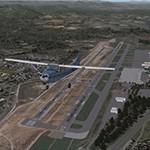 21.46Mb (806 downloads)
Asheville Regional Airport, KAVL, North Carolina. This is the new while they remodel the Airport. Runway 34-16 has been closed for upgrade and a temporary runway 35-17 has been opened in the meantime. Photoreal textures for day night and snow are included.
Posted Dec 22, 2015 05:30 by D Goldsmith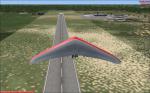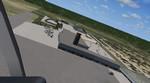 0.01Mb (401 downloads)
J.A.Pengel-SMJP, Surinam. Johan Adolf Pengel International Airport (IATA: PBM, ICAO: SMJP), also known as Paramaribo-Zanderij International Airport, and locally referred to simply as JAP, is an airport located in the town of Zanderij and hub for airline carrier Surinam Airways, 45 kilometres (28 mi) south of Paramaribo, Suriname. This is actually my first airport.
Posted Dec 21, 2015 12:26 by Jean Tsai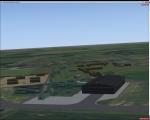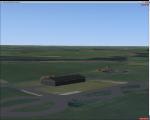 2.25Mb (247 downloads)
RAF Great Massingham is a former Royal Air Force station located 8.1 miles (13.0 km) southwest of Fakenham, Norfolk and 11.7 miles (18.8 km) east of King's Lynn, Norfolk, England. The airfield was built as a satellite airfield of RAF West Raynham in 1940. The airfield closed in 1945, although remained in use for storage until the 1950s Souce: Wikipedia
Posted Dec 19, 2015 09:36 by Terry Boissel
0.01Mb (207 downloads)
RAF Humberston is located on the north east coast of Lincolnshire and was one of the Chain Home Low (CHL) which was the name of a British early warning radar system operated by the RAF during World War II. The name refers to CHL's ability to detect aircraft flying at altitudes below the capabilities of the original Chain Home radars, where most CHL radars were co-located. CHL could reliably detect aircraft flying as low as 500 feet (150 m). The official name was AMES Type 2, referring to the Air Ministry Experimental Station at Bawdsey Manor where it was developed, but this name was almost never used in practice.
Posted Dec 17, 2015 05:59 by Terry Boissel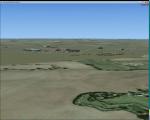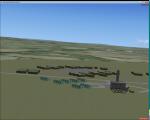 1.28Mb (254 downloads)
Royal Air Force Station Lichfield also known as Fradley Aerodrome, was an operational training station from 1940 until 1958. It was situated in Fradley, 2 miles north east of Lichfield, Staffordshire, England. The airfield was the busiest airfield in Staffordshire during World War II. The airfield supported its own units as well as providing safe haven for many more. It was a control point for all aviation traffic that passed through the Birmingham area during the war and saw more aircraft movements than any other Staffordshire airfield.
Posted Dec 15, 2015 14:25 by Terry Boissel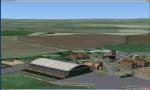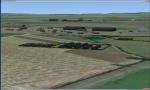 2.02Mb (299 downloads)
RAF High Ercall is a former Royal Air Force station situated near the village of High Ercall, seven miles north-east of Shrewsbury. It was a post expansion station with work starting in 1938, however, personnel started arriving before it was fully finished in 1940. The unit had a variety of permanent buildings mainly located on the main unit site and the temporary accommodation and sick quarters were located on the south of the airfield. The station closed for good in February 1962.
Posted Dec 14, 2015 12:42 by Terry Boissel
0.01Mb (218 downloads)
RAF Kelstern is a former Royal Air Force station located 3.6 miles (5.8 km) south east of Binbrook, Lincolnshire and 4.9 miles (7.9 km) north west of Louth, Opening for business in late September of 1943 the first Sqn to be based at the station was actually formed there (No 625) and became operational in mid October 1943 and was undertaking their first operational tour with 9 Lancasters bombing Hanover afew nights later. As with many RAF Stations, of the era, RAF Kelstern was placed on care and maintenance and finally closed in August 1946. The Station was sold off to various farmers during the 60s with very little left to show of an active airfield. Souce: Wikipedia
Posted Dec 13, 2015 16:40 by Terry Boissel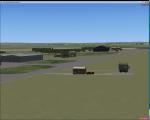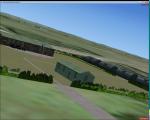 1.47Mb (308 downloads)
RAF Hooton Park, on the Wirral Peninsula, Cheshire, was a Royal Air Force station originally built for the Royal Flying Corps in 1917 as a training aerodrome for pilots in World War I. During the early/mid-1930s, it was one of the two airfields (with Liverpool Speke) handling scheduled services for the Merseyside region. Hooton Park was home to No. 610 (County of Chester) Squadron and, post World War II, to No. 611 (West Lancashire) and No. 663 (AOP) Squadron. The airfield closed in 1957 after the disbandment of the Royal Auxiliary Air Force, but the three pairs of Belfast Truss hangars erected in 1917 survived the closure. The site was bought by Vauxhall Motors, who built their Vauxhall Ellesmere Port plant there, which today produces the Vauxhall Astra. A small remaining section of the airfield site is now owned and managed by The Hooton Park Trust. The hangars are also home to The Griffin Trust and an aircraft preservation society named The Aeroplane Collection. Another part of the old airfield, including a length of the old paved runway, perimeter track and the apron used to park Meteor jet fighters, remains in the ownership of The Naylor Trust. A Second World War B1 hangar is also on this site.
Posted Dec 13, 2015 04:05 by Terry Boissel
0.02Mb (238 downloads)
RAF Ludford Magna was a Royal Air Force airfield operated by Bomber Command during the Second World War and the Cold War. The station lay on agricultural farmland immediately south of the village of Ludford, Lincolnshire and was sited 21.4miles (34.4 km) north east of the county town of Lincoln, Lincolnshire, England. The remains of the station can be seen from the B1225 Caistor High Street, and the long distance footpath the Viking Way passes right next to the eastern perimeter track. Used for Avro Lancaster bomber operations in the latter part of the Second World War the station was placed on care and maintenance until the mid-1950s when it was reactivated as a Cold War base for Thor intermediate range ballistic nuclear missiles (IRBMs). The station closed in the early part of the 1960s and has been mostly dismantled and returned to agricultural uses Souce: Wikipedia
Posted Dec 12, 2015 18:52 by Terry Boissel