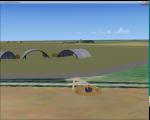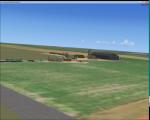 1.04Mb (237 downloads)
RAF Docking was a RAF Station of the Second World War a few miles from Bircham Newton in Norfolk. It was a satellite airfield for the RAF Coastal Command station at RAF Bircham Newton and was mostly used for overflow from there. Opening in 1940 the life of the station only lasted for the duration of the war and it closed in 1945 and was sold off the MOD books in 1958 This scenery is a representation of RAF Docking I am not claiming it to be in anyway an accurate reflection of the actual Station, however, I know the buildings I have used were in use at RAF Docking except for the B1 hangar, Docking had an A1 hangar.
Posted Jan 13, 2016 11:17 by Terry Boissel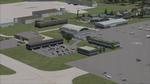 1.54Mb (1919 downloads)
Charlotte/Douglas Intl (KCLT) North Carolina. This is an update of Ray Smith's file kclt_rs_fsx.zip, modified with his permission, Ray has also given permission to upload this update to FlightSim.Com. This airport update is for KCLT with two optional files made only for FSX: one version with the Crosswind runway 5/23 activated and in full operation where all 4 runways will be used for takeoff/landing and one version as the default runway operation: assigned parking updated as per their website which now includes gates for American airlines as well as US Airways for those using older flightplans, taxiways and taxi signs updated to the latest charts, helipad included, extra fuel trucks, support vehicle roads rebuilt and many other scenery improvements added, airport views are from the roof of the control tower (when in tower view) please view the readme before installation. By Craig Scott
Posted Jan 13, 2016 07:56 by Mike Lietz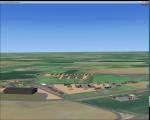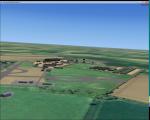 1.18Mb (264 downloads)
RAF Deopham Green is a former Royal Air Force station located near Deopham Green 2 miles (3.2 km) north of Attleborough, Norfolk, England. Built to the usual class A layout for the Americans the station was occupied by the B17g's of 452 Bomb Group in January 1944 and throughout the remainder of the war. The station was handed back to the RAF after the war when the Americans returned to the United States. The airfield was closed in 1948.
Posted Jan 12, 2016 18:21 by Terry Boissel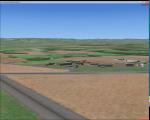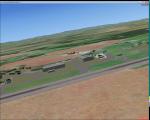 2.46Mb (229 downloads)
Rednal opened as an RAF base on the 8th April 1942. Number 61 Operational Training Unit was located here between the 16th April 1942 and June 1945 under 81 Group Fighter Command. The training unit moved to Rednal from Heston, equipped for the most part with Spitfires. On June 16 1945, 61 OTU moved to Keevil in Wiltshire. Rednal was no longer wanted and was reduced to Care and Maintenance, then finally sold off in 1962. Rednal Airfield is now owned by the local Mostyn-Owen family and is home to a number of activities, including paint-balling and go-karting, as well of course being the operational base for Rednal Aviation. Source:Aviation North-West
Posted Jan 10, 2016 20:52 by Terry Boissel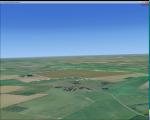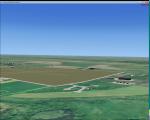 1.18Mb (259 downloads)
Originally built as an RAF Bomber Command station the airfield was grass-surfaced and located on slightly rolling land with a hard surface perimeter track. Initially it was used by aircraft of No. 21 Squadron RAF and No. 82 Squadron RAF (No. 2 Group) Bomber Command. They carried operations over France and later the Netherlands and even Norway. Their Bristol Blenheim IVs were joined on occasions by, in May 1941, 90 Squadron evaluating its new Boeing Fortress Mk 1s some Handley Page Hampdens for mining operations. 90 Squadron suffered heavy casualties and the use of the Fortress I was discontinued. Towards October 1942, the Blenheims were changed to Lockheed Venturas but the squadron moved on to RAF Methwold before the Venturas were operational. RAF Bodney was transferred to the United States Army Air Forces in the summer of 1943. Placed under the jurisdiction of VIII Fighter Command of Eighth Air Force, it was primarily the home of the 352d Fighter Group, the "Blue Nosed Bastards of Bodney". The unit briefly moved to Belgium in January 1945 due to the Battle of the Bulge, although it returned in April. It was closed after the 352d returned to the United States in November. Source: Wikipedia
Posted Jan 9, 2016 08:37 by Terry Boissel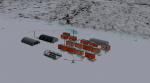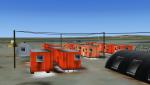 4.05Mb (1315 downloads)
Kavik River Camp is a remote outpost in north Alaska. Approximately 170 miles north of the Arctic Circle, the camp caters to hunters, scientists and thrill seekers during the summer months, and during winter, owner Sue Aikens upholds and maintains the site. Kavik was featured on National Geographic's "Life Below Zero"
Posted Jan 6, 2016 17:14 by Mark Piccolo - Soarfly Concepts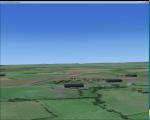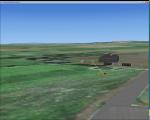 1.15Mb (222 downloads)
RAF Peplow (Child Ercall) X3PP is located 7 miles from Market Dayton, the Station started life as RAF Chiles Ercall but this was changed to RAF Peplow in August 1943 to avoid confusion with a nearby stations called High Ercall. The station follows the usual 3 runway pattern of the period, however, the technical site was unusual in that it was located in between 2 runways on the airfield side of the peri-track There is plenty of information about the units that were stationed at the base available on the internet.
Posted Jan 6, 2016 09:04 by Terry Boissel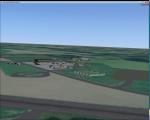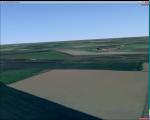 1.04Mb (263 downloads)
RAF Attlebridge is a former Royal Air Force station located near Attlebridge and 8 miles (13 km) northwest of Norwich, Norfolk, England. RAF Attlebridge was an early wartime station, laid out for use by No. 2 Group RAF light bombers, and was completed in August 1942. The airfield was used by No. 88 Squadron RAF from August 1941 to September 1942 using Bristol Blenheim IVs and Douglas Bostons. The Station had runways of 1,220, 1,120 and 1,080 yards length but, when the base was earmarked for USAAF use, these were extended and the airfield was enlarged to meet heavy bomber requirements. The main E-W runway was increased to 2,000 yards and the others to 1,400 yards each. The perimeter track was also extended and the number of hardstands was increased to fifty. In enlarging the airfield, several small, country roads were closed in the parish of Weston Longville, in which the larger part of the airfield was sited. RAF Attlebridge was assigned to the United States Army Air Forces (USAAF) Eighth Air Force's 2nd Bomb Wing on 30 September 1942. It was given USAAF designation Station 120.
Posted Jan 4, 2016 09:46 by Terry Boissel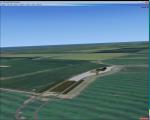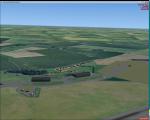 1.41Mb (230 downloads)
RAF Langham is a former Royal Air Force station, located 15 miles (24 km) North-West of Norwich, Norfolk, England, from 1940 to 1961. The airfield was the most northerly of the Norfolk wartime RAF airfields and was situated 3.3 miles (5.3 km) from the North sea at Blakeney. This made it a desirable location to be used by Coastal Command which had come into prominence since the outbreak of the Second World War. Originally the base was built as a dispersal and satellite station to RAF Bircham Newton during the first few months of the war and it became operational in the summer of 1940.
Posted Jan 4, 2016 04:48 by Terry Boissel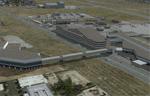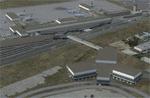 3.56Mb (1507 downloads)
This scenery adds the new Cross Border Xpress (CBX) terminal to MMTJ, which opened on December 9, 2015, making it the first airport in the world to have connecting terminals in two different countries. All of MMTJ is also updated to reflect the most current airport layout. The neighboring KSDM is also completely updated and included in this scenery package. This scenery is optimized to fit seamlessly with FTX Global/Vector and also includes an optional CVX file which adds roads for default FSX users. All elements of both airports were traced directly from current satellite imagery and updated to reflect current satellite positioning. Scenery was created using Airport Design Editor X v1.61.5298, SBuilderX 3.13, and the FSX Object Placement Tool. Scenery objects were added and modified from stock FSX scenery to resemble as closely as possible the actual airports. The FSX apron lights included are from the set created by Jim Dhaenens.
Posted Jan 2, 2016 18:36 by Carlyle Sharpe