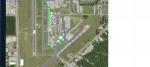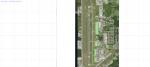 2.09Mb (399 downloads)
Tupelo Regional Airport is a public use airport located three nautical miles west of the central business district of Tupelo, a city in Lee County, Mississippi
Posted Sep 23, 2015 12:53 by Sergey Stoyanov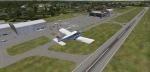 0.64Mb (416 downloads)
A small Flight School airport in Philippines. Scenery Contains very basic AFCAD with static GA aircrafts. Special Thanks to Jesil Rahman from VATSIM India vACC for providing necessary information.
Posted Sep 22, 2015 13:10 by Shrikar Galgali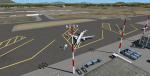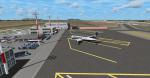 35.99Mb (2097 downloads)
Photoreal scenery for Trapani LICT airport (Italy). Corrected the parking, the aprons, the runways, added new objects and a photoreal base. Enjoy!
Posted Sep 21, 2015 12:33 by Carlo Boninsegna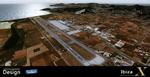 121.47Mb (3512 downloads)
FSX Ibiza X Photoscenery. Features licensed actual aerial LOD15 photoscenery of Ibiza and Formentera day/night, LOD18 photoscenery of surrounding airport area, autogen from Open Streetmap data, RTM1 30m resolution elevation model of the whole island, freeway traffic, airport layout from actual charts 2015 including actual frequencies and navaids, ILS06, airport 3D objects are default FSX, actual parking spot, apron and taxiway markings, fuel trigger at gas station. By Stan Frohlich (Sierra.Foxtrot-Design).
Posted Sep 20, 2015 07:52 by 1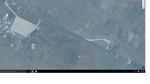 7.42Mb (645 downloads)
ADEX/P scenery of Ascension Island (ICAO:FHAW). Ascension Island is an isolated volcanic island in the equatorial waters of the South Atlantic Ocean, around 1,600 kilometres from the coast of Africa and 2,250 kilometres from the coast of Brazil
Posted Sep 20, 2015 06:48 by Sergey Stoyanov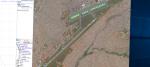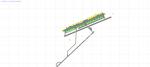 24.72Mb (804 downloads)
Luanda International Airport (FNLU) is the main port of call in Angola, Central Africa.The default scenery is wrongly situated with low configured airport altitude causing "steep cliff formations", especially with custom Earth meshes. Presented ADEX/P scenery fixes all those problems and gives an opportunity to use enjoyably the airport for your virtual endevoirs. Please follow the instruction enclosed.The scene has been tested on P3D v2.5 and shown full compatibility.
Posted Sep 15, 2015 22:33 by Sergey Stoyanov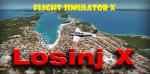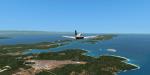 62.45Mb (958 downloads)
Photoreal scenery of Losinj island (Croatia)and the small islands around it such as Unije, Susak, Ilovik and Orjule. Corrected and made more realistic Losinj airport LDLO and Unije airfield LDPN. enjoy!!!
Posted Sep 15, 2015 14:20 by Carlo Boninsegna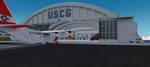 142.91Mb (1346 downloads)
Aeropuerto Rafael Hernandez (TJBQ) Photoreal for FSX/P3D. Scenery Features This scenery was made using high resolution LANDSAT Imagery obtained from GIS public domain. All building textures were made using either photographs from Google, Google 3D models, or were completely custom made using photographs from the web as reference. Some of the scenery features include: Fully detailed Main terminal and Fedex Cargo Apron, modernized control tower (not yet open for ATC use), Martinair, Air France/KLM Cargo hangars, Old DynCorp building, COPECA Jet Center, WASCO, and the 141st Radar Site of the Puerto Rico Air National Guard. New 2015 features: HD taxi/apron textures, nice 3D Taxiway signs with refelctions, Added Lufthansa Technik facilities, new CBP hangar, new Tech School, new surrounding buildings and "the ruins". Also added some static aircraft as currently deployed to BQN. By David Rosado - PhotoRico Scenery Project
Posted Sep 14, 2015 15:19 by uploader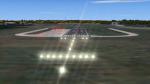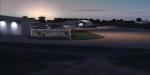 38.51Mb (1296 downloads)
London Biggin Hill airport is one of the smaller London airports located just south of Bromley. The airport serves regional flights and caters to more of the VFR operations. This scenery is our first official Flagship release and is has been through keen eyes before its release
Posted Sep 14, 2015 13:20 by Mark Piccolo - Soarfly Concepts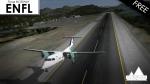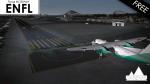 14.66Mb (1030 downloads)
(Now fixed and includes scenery files!) This airport is one of the most famous airports in Norway! It was from here the first Norwegian flew over the Atlantic. Floro features a 1,264 meter/4,147 ft runway aligned 07/25. The airport had 201,686 passengers in 2014, making it the busiest regional airport in the country. Please read the "READ ME" Files before us
Posted Sep 14, 2015 12:46 by IcySoftware