3.30Mb (381 downloads)
Refuge des Grands Mulets -- For FSX Mountain hut in the Alps ,build on the "Glacier des Bossons". You can land on the drop zone roof. The refuge Great Mules is located on the historic route of Mont Blanc, the highest mountain in France. You can land on the drop zone roof .
Posted Nov 30, 2014 05:14 by Manolo Dobrazil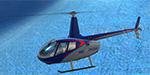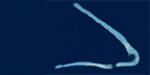 142.97Mb (412 downloads)
Kingman Reef is a large submerged, uninhabited triangular shaped reef, 9.5 nautical miles (18 km) east-west and 5 nautical miles (9 km) north-south. It's located in the North Pacific Ocean, and lies 36 nautical miles (67 km) northwest of the next closest island (Palmyra Atoll), and 930 nautical miles (1,720 km) south of Honolulu. This scenery recreates Kingman Reef using high resolution 30cm/pixel photoreal imagery. Developed by Chris Britton of Emerald Scenery Design.
Posted Nov 28, 2014 14:22 by Emerald Scenery Design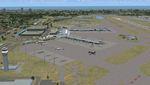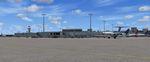 4.53Mb (2064 downloads)
Palm Beach International Airport, Florida (KPBI) - Final. This is the completed version of scenery for KPBI previously uploaded to libraries as "Beta". The terminal area includes assigned airline gate parking with moving jetways. All runways, taxiways, aprons, control tower, etc. have been brought up to date. The scenery includes custom scenery objects and ground polys, placement of library objects and landclass changes. Scenery is based on Google Earth and Bing Maps Birds Eye, and it is optimized for use with UTX. I find it flyable with low framerates on my computer with scenery complexity set to extremely dense, and extensive WOAI airline traffic enabled to activate jetways. By: Art Poole
Posted Nov 24, 2014 05:12 by Art Poole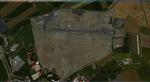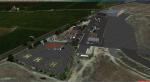 4.65Mb (1529 downloads)
Oristano-Fenosu Airport is a small regional airport located in the central western Sardinia, Italy The original version of the scenery Fenosu-X (LIER) was developed by Mr.J, subsequently this has been modified for FSX.
Posted Nov 24, 2014 04:59 by Voyager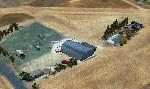 6.24Mb (482 downloads)
Agly Club ULM - Saint-Paul-de-Fenouillet (66220) - For FSX France - (OACI : LF6652. GA airfield with 2 grass runways. Manolo Dobrazil
Posted Nov 24, 2014 04:57 by Manolo Dobrazil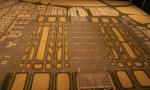 0.04Mb (3518 downloads)
FS2004 and FSX Dubai World Central - Al Maktoum International Airport (IATA: DWC, ICAO: OMDW) is the official name of a major international airport in Jebel Ali, 37 kilometres (23 mi) south west of Dubai, United Arab Emirates that opened on 27 June 2010
Posted Nov 23, 2014 20:51 by Alexander Brown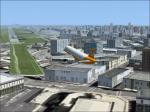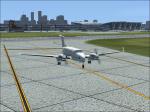 10.12Mb (2166 downloads)
Chennai International Airport formerly, Madras Airport (IATA: MAA, ICAO: VOMM) is the primary airport serving the southern Indian metropolis of Chennai. It is the third busiest airport in India in terms of passenger traffic.The IATA code MAA for the airport is derived from the former name of Chennai, Madras. The domestic and the international terminals are named after former chief ministers of Tamil Nadu, K. Kamaraj and C. N. Annadurai respectively. It is the first airport in India to have international and domestic terminals adjacent to each other.The airport is the regional headquarters of the Airports Authority of India for the southern region of India comprising the states of Tamil Nadu, Andhra Pradesh, Karnataka, and Kerala and the union territories of Puducherry and Lakshadweep.As of 2012, the airport handles 13.5 million passengers annually and about 325 aircraft movements a day.
Posted Nov 20, 2014 08:24 by Ratan Lewis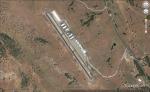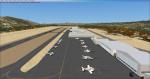 27.10Mb (501 downloads)
This is a update to CountryFlyboys KCPU scenery released a few months ago. this update fixes some issues with the scenery and alters a few things. this is a stand alone update, you do not need to download the original first. if you have the original then downloading this update is recommended. Calaveras County Airport (ICAO: KCPU) also known as Maury Rasmussen Field, is a public airport located four miles (6 km) southeast of the central business district of San Andreas, in Calaveras County, California, United States. It is owned by the County of Calaveras. For the 12-month period ending September 21, 2005, the airport had 25,000 aircraft operations, an average of 68 per day, all of which were general aviation. A great airport to depart from for some mountain flying as it is located not far from the sierra Nevada Mountains. I noticed there was no scenery for this airport so I fixed that. Airport includes custom lights and a animated hanger. full details in the readme. Scenery by CountryFlyboy. be shure to visit me on Youtube for weekly Flight Simulation News and videos
Posted Nov 19, 2014 14:30 by CountryFlyboy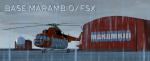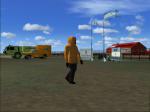 87.26Mb (1691 downloads)
Argentina Marambio Antarctic Base, scenery package. At the time of its construction it was the first airfield in Antarctica and is still one of the most frequently used ones due to its suitability for wheeled landing, for which it is called "Antarctica's Entrance Door". It is also Argentina's most important base in the continent The pack contains the scenery with seasons, people and animated vehicles. Includes Irizar icebreaker with landable hard deck.
Posted Nov 17, 2014 18:10 by SIMARG, Simulacion Argentina
0.00Mb (255 downloads)
GQNN - Nouakchott. Nouakchott International Airport is an international airport located in Nouakchott, the capital of Mauritania.Created in ADEX 1.16. Added from the stock airport - Taxiway A named. Taxiway B added. Main apron parking spots adjusted to match real-world charts and satellite imagery. Aprons adjusted. Taxisigns added.
Posted Nov 5, 2014 04:19 by Scott Norton