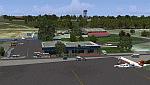 87.15Mb (674 downloads)
FSX/Prepar3D Scenery - San Tome (SVST) - Venezuela The San Tome Airport is located in San Tome, Anzoategui , Venezuela . This airport serves the city of El Tigre, and San Jose which is 15 km from San Tome. It reopened in 2005 with infrastructure improvements and the beaconing for night flights, has a runway 1920m. Photo-terrain area improved with Autogen files. Only compatible with versions to FSX, P3Dv1.x or P3Dv2.x. Also includes a friendly Auto-Install. By David Maldonado - October 2015
Posted Oct 18, 2015 10:26 by David Maldonado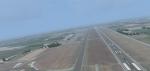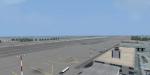 26.42Mb (1387 downloads)
Scenery for Brescia Montichiari airport in Italy (LIPO). Added photoreal base, corrected the taxiways and the apron, added more objects.
Posted Oct 15, 2015 14:30 by Carlo Boninsegna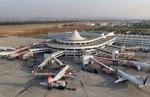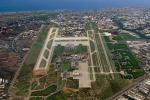 60.43Mb (4515 downloads)
Antalya Airport, Turkey, scenery with improved taxiways And accurate runways. The airport has 3 runways. This scenery also has working parking screens to guide you to your parking space. (LTAI)(AYT)
Posted Oct 12, 2015 13:02 by Declan Farrant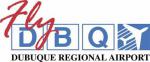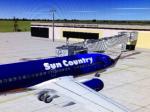 0.98Mb (458 downloads)
1. All jetways and most all scenery objects will display as long as scenery complexity in FSX is set at normal or higher. Some objects do require that FSX Acceleration or FSX Gold be installed however. 2. The vehicle paths have been designed so as to prevent airport vehicles to enter taxiways. 3. Optionally, both Runways 13/31 and 18/36 have been opened to AI traffic. 5. Autogen objects have been prevented from displaying on the airport grounds. 6. The tower view has been changed to display from the roof of the control tower. 7. Extra fuel trucks have been added throughout the airport. 8. All gates are accurately portrayed. 9. All taxiways are included and are accurately named, and taxiway signs are accurately placed. 10. Ramp lights have been added in the airport terminal and military areas. Thanks to Jim Dhaenens for these excellent lights. and Patrick Finch for the original scenery
Posted Oct 11, 2015 15:40 by zach gloss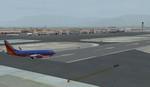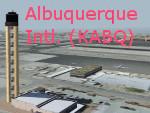 93.63Mb (1417 downloads)
Albuquerque International Sunport (KABQ) Version 1.00. Located in Albuquerque, New Mexico (USA), the Albuquerque International Sunport (KABQ) servers both the city of Albuquerque and nearby Santa Fe. It is the largest commercial airport in the state and handled nearly 5 million passengers in 2014. The airport is currently served by 8 airlines with service to over 30 destinations, including most large legacy airline hubs, and by cargo airlines FedEx and UPS. By Matthew Derr
Posted Oct 5, 2015 03:55 by uploader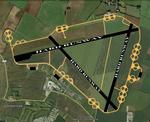 0.38Mb (428 downloads)
RAF Strubby was located south east of the Lincolnshire Wolds town of Louth and south of the village from where the station got its name. Opening in early 1944 the station lead a varied aircraft career being used by the USAAF as well as the RAF during the time it was operation. (For a more detailed history of the station the following web site is a wonderful source of information - www.bcar.org.uk/strubby-history. The station closed for Military flying in 1972.
Posted Oct 3, 2015 14:18 by uploader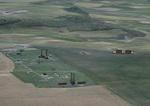 0.13Mb (329 downloads)
RAF Stenigot, Lincolnshire, England. Continuing with my efforts of providing fellow 'simmers' with airfields and other RAF units in Lincolnshire not already covered by somebody else I would like to introduce RAF Stenigot. RAF Stenigot was a Second World War radar station situated at Stenigot, near Donington on Bain, Lincolnshire. By Terry Boissel
Posted Oct 3, 2015 14:15 by uploader

0.33Mb (364 downloads)
RAF Bardney, Lincolnshire, England. Continuing with my efforts of providing fellow 'simmers' with airfields in Lincolnshire not already covered by somebody else I would like to introduce RAF Bardney. RAF Barney is a former Royal Air Force station located 1.7 miles (2.7km) north of Bardney, Lincolnshire, England and 10.2 miles (16.4km) east of the County town of Lincoln. It was built as a satellite to RAF Waddington in 1943 and the airfield closed in 1963. Terry Boissel
Posted Oct 3, 2015 14:14 by uploader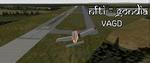 1.31Mb (224 downloads)
National Flying Training Institute (India) - Gondia Basic AFCAD scenery. This airport is used by IndiGo Airlines for their cadet program. Scenery includes under construction extended runway with ILS and VOR and also ground layout which matches with Google Earth. Charts and Official Release/Closure Notes from AAI included.
Posted Sep 29, 2015 07:47 by Shrikar Galgali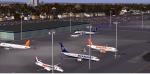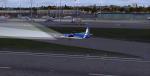 83.60Mb (3021 downloads)
Liverpool John Lennon Airport (IATA: LPL, ICAO: EGGP) is an international airport serving North West England. On the outbreak of World War II the airport was operated by the RAF and known as RAF Speke. The airport is within the City of Liverpool on the banks of the estuary of the River Mersey some 6.5 nautical miles (12.0 km; 7.5 mi)[1] south east of the city centre. The airport is named after Liverpudlian musician John Lennon of The Beatles. Scheduled domestic and European services are operated from the airport. Between 1997 and 2007 the facility was one of Europe's fastest growing airports, increasing annual passenger numbers from 689,468 in 1997 to 5.47 million in 2007.[2] Passenger numbers have since fallen with around 4 million passengers passing through the airport in 2014, making it the 13th busiest airport in the United Kingdom. The CAA Public Use Aerodrome Licence Number is P735, that allows flights for the public transport of passengers and flying instruction.
Posted Sep 25, 2015 14:11 by Klaus-Peter Kniffka