0.01Mb (275 downloads)
RAF Cammeringham (formerly RAF Ingham) was a Royal Air Force station used by RAF Bomber Command between 1940 and 1945 and the Polish Air Force until 1946. The airfield was located between the A15 (Ermine Street) and B1398 roads, 10.3 mi (16.6 km) north of the county town Lincoln, Lincolnshire, England and due east of the village of Ingham. Mainly used as an overflow airfield for nearby RAF Hemswell and later as a training establishment, its continued use was limited by damage to its grassed runways. The airfield closed in early December 1946. The site had been considered as a potential stand-alone airfield as early as 1936 but building did not commence until 1940 when RAF Hemswell needed additional capacity during the expanding World War II bomber offensive. Initially no squadrons were based at the station and it was used exclusively by Hemswell as an overflow site. Detailed surveys were undertaken in preparation for the building of the concrete runways then needed for heavy bombers, but it was decided that the contour gradients were unsuitable and the runways remained grass only. However between 1940 and 1942 a concrete perimeter track was constructed, together with three hangars (1 x B1 and 2 x T2 types) and a technical site. A total of 36 pan-type aircraft standings were constructed in two phases.
Posted Dec 6, 2015 06:07 by Terry Boissel
0.01Mb (244 downloads)
RAF Coleby Grange was a Royal Air Force station situated alongside the western edge of the A15 on open heathland between the villages of Coleby and Nocton Heath and lying 7.4 mi (11.9 km) due south of the county town Lincoln, Lincolnshire, England. Opened in 1939 and operated as a fighter and night fighter airfield during World War II, it was occupied at various times by UK, US, Canadian and Polish fighter squadrons, the station briefly switched to a training role post-war before being placed on a care and maintenance basis. Reopened in 1959 as an RAF Bomber Command Intermediate Range Ballistic Missile (IRBM) launch facility and placed on a high DEFCON 2 launch alert during the Cuban Missile Crisis, the station was finally closed and decommissioned in 1963. The site has been returned to agricultural use and now has little evidence of its former use, other than several lengths of perimeter track and the original air traffic control tower
Posted Dec 6, 2015 06:06 by Terry Boissel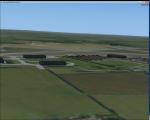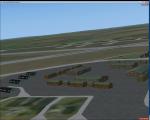 1.59Mb (363 downloads)
Royal Air Force Station Bottesford or more simply RAF Bottesford is a former Royal Air Force station located on the Leicestershire-Lincolnshire county border, 6.8 miles (10.9 km) north west of Grantham, Lincolnshire and 7.6 miles (12.2 km) south of Newark-on-Trent, Nottinghamshire and about 107 miles (172 km) north-northwest of London, England. Opened in 1942, it was used by both the Royal Air Force (RAF) and United States Army Air Forces (USAAF). During the war it was used primarily as a troop carrier airfield for paratroopers and as a bomber airfield before closing in 1948. Today the remains of the airfield are located on private property with the technical site being used as an industrial estate.
Posted Dec 4, 2015 04:33 by Terry Boissel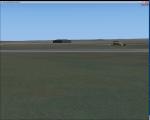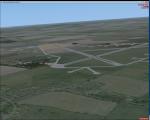 2.20Mb (313 downloads)
RAF Blyton is a former Royal Air Force airfield in located 4.8 miles (7.7 km) north east of Gainsborough, Lincolnshire, and 9.6 miles (15.4 km) of south Scunthorpe, Lincolnshire, England. It was built in 1942 and was heavily used during the Second World War but it was used little after the early stages of the Cold War. Source: Wikipedia If you you would like a more detailed history of the Station I would suggest the following website which is a fantastic source of information for all the Lincolnshire airfields. Most of those involved in the production of sceneries have adopted the Bones Aviation pages method of identifying their airfields. The ICAO code is X2BL Although the runways, peri track and hangars are pretty much as was; the remaining buildings used are just eye candy and there just to give a flavour of a wartime station.
Posted Dec 4, 2015 04:01 by Terry Boissel
0.01Mb (268 downloads)
RAF Bardney is a former Royal Air Force station located 1.7 miles (2.7 km) north of Bardney, Lincolnshire, England and 10.2 miles (16.4 km) east of the County town of Lincoln. It was built as a satellite to RAF Waddington in 1943 and the airfield closed in 1963. Souce: Wikipedia In this update I have followed the practice of giving the ICAO code from Bones Avaition page, therefore the ICAO code X4BA. Although the runways, peri track hangars are pretty much as was; the remaining buildings used are just eye candy and there just to give a flavour of a wartime station. There are no taxi way or runway markings as these were not used until sometime after the war. I have however, kept the use of the lights as a form of lighting was used during the war, clearly they would not of been on all the time like mine, but as the hangers show at night I decided to keep the lights. :)
Posted Dec 4, 2015 02:23 by Terry Boissel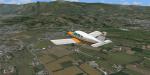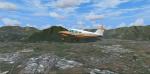 427.29Mb (597 downloads)
Photoreal scenery for the Alto Vicentino region of Italy, including famous mountains such as Mount Pasubio, Novegno, Summano and Cengio. Included the airport of Thiene LIDH made by Vic Dabor (Dario) and improved by myself and made compatible with the scenery. Read carefully the readme file! enjoy!
Posted Dec 3, 2015 10:30 by Carlo Boninsegna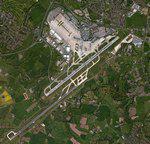 18.18Mb (3797 downloads)
Manchester International Airport, EGCC, UK. This is a work in progress released in version 1. Tested in FSX and Steam edition. By Sean Farrington
Posted Nov 30, 2015 09:07 by sean farrington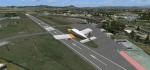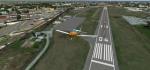 13.35Mb (1182 downloads)
New scenery for Padova airport in Italy (LIPU). Added a photorealistic base, corrected the runway and aprons. Enjoy!
Posted Nov 29, 2015 11:29 by Carlo Boninsegna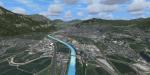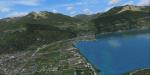 84.17Mb (1414 downloads)
Photorealistic scenery for the Italian city of Trento and the lakes of Levico and Caldonazzo. Included are seasonal textures. Read carefully the readme file!
Posted Nov 28, 2015 13:20 by Carlo Boninsegna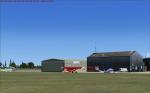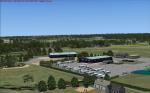 4.59Mb (458 downloads)
Sibson is a small grass airfield near Peterborough, Cambridgeshire, with flying and parachuting schools operating. It started life as an RAF airfield in 1940.
Posted Nov 28, 2015 10:46 by Alf Denham