11.69Mb (344 downloads)
Bingol Airport LTCU in the east of Turkey. Bingol Airport LTCU opened 2013. This airport was made using Airport Design Editor. Main terminal added default building of ADE. This also places a few objects from the default FSX scenery library. Compiled using Airport Design Editor. Version LTCU 2015v1. By Hakan DAGHAN
Posted Jul 9, 2015 14:19 by Hakan DAGHAN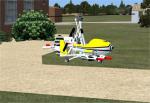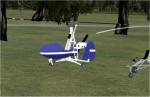 1.03Mb (474 downloads)
I managed to track down two FSX Wallis Autogyros to use in my scenery. I have also added the second parking place that I mentioned in my original ReadMe but never included.
Posted Jul 8, 2015 05:43 by Alf Denham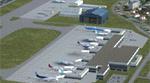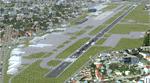 2.78Mb (1602 downloads)
Building upon Menno Robert's original SEGU airport as a starting point, this project updates the coordinates of the airport, adds more visual detail, further expands aprons and the new terminal, and optimizes the scenery to fit seamlessly with FTX Global/Vector. This airport should also be fully functional in all FSX configurations. The airport is updated to reflect current satellite imagery and positioning. Scenery was created using Airport Design Editor X v1.61.5298, SBuilderX 3.13, and the FSX Object Placement Tool. Scenery objects were added and modified from stock FSX scenery to resemble as closely as possible the actual airport. Thank you to Menno Robert for granting permission to edit his original SEGU file.
Posted Jul 4, 2015 12:51 by Carlyle Sharpe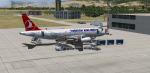 12.50Mb (669 downloads)
Hakkari Airport LTCW new airport in the southeast of Turkey. Hakkari Airport LTCW opened May 2015. This airport was made using Airport Design Editor. Main terminal added default building of ADE. This also places a few objects from the default FSX scenery library. Compiled using Airport Design Editor. Version LTCW 2015v1. By Hakan DAGHAN
Posted Jun 28, 2015 10:15 by Hakan DAGHAN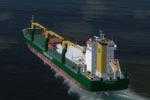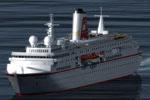 101.92Mb (5141 downloads)
This package contains 80 new AI Ships including cruise ships, frigates, patrol vessels, LNG tankers, fishing boats, bulk carriers, and sail ships. Several of these have heli pads with hard surface and most have lights, small animations, and smoke and wake effects. This package also contains new AI shipping routes for most of the world, but in particular for the North American continent including Greenland and the Great Lakes. Ships visit among other places Toronto, Chicago, Duluth, Trois Rivieres, Vancouver, Valdez, Anchorage, Una Alaska, Boston, New York, Miami, Panama, Caracas, St.Thomas, St.Croix, Saint Martin, Natal, Fortaleza, Belem, Rio de Janeiro, Buenos Aires, Ushuaia, Los Angeles, San Francisco, Seattle, Singapore, Jakarta, Wenzhou, Arkhangelsk, Murmansk, Cork, Oslo, Bergen, Lagos, Dakar, the Galapagos, Antarctica, Greenland including Nuuk and many more. This package will work in both P3D and FSX. It has been tested with several freeware and payware sceneries and default. This package requires prior installation of the other ship packages by Henrik Nielsen to achieve full benefit with the more the 520 ships included in the project to date. Models, effects, and textures by Knud Kristoffersen, Milton Shupe, Manfred Siedler, Jean-Pierre Fillion, Erwin Welker, Bernardo Barroso, and Henrik Nielsen.
Posted Jun 27, 2015 08:22 by Henrik Nielsen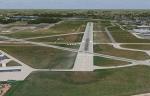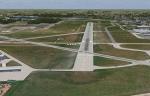 298.09Mb (2506 downloads)
KOSH Wittman Regional Airport photoreal scenery to let you join your friends online and fly into Oshkosh EAA Air Venture. This is a purpose built scenery for online enjoyment. AI traffic will not work at this airport. This is an approximation of what KOSH looks like every July during Air Venture, with custom ground markings, Runway Dots, plenty of GA and vintage aircraft parked around the field. Get online with some friends and enjoy!!
Posted Jun 26, 2015 23:39 by Mike Pare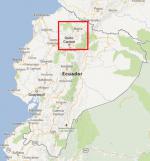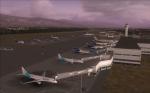 6.80Mb (1429 downloads)
Version 2 of this scenery includes all previous patches/updates and includes an alternate option which works seamlessly with the roads/rivers added by FTX Global/Vector. It also includes minor visual updates as well as the ILS for runway 18. Building upon Menno Robert's original SEQM (for the new Mariscal Sucre Intl) as a starting point, this project grew into a complete airport and landclass upgrade for the area. (An SEQU encoded version of SEQM is also included to allow AI traffic to begin using the new airport immediately.) The new imagery corrects the position of the airport and implements the airport's slight tilt to the west. Almost every element has shifted from its original location to match its real-world location: the main terminal is rebuilt, buildings are added, gates are resized to the satellite image, and gate assignments are made at the jetways to allow the smaller planes access to those gates when the large planes are not present. The parking lot and service areas also receive a facelift, and a new airport background, as well as a custom polygon, follows and preserves the contour of the original plateau. Roads now connect the airport to the main highway, default roads (with traffic), rivers and lakes are corrected within roughly 100 square miles, and a new Ibarra/Atahualpa (SEIB) airport, as well as the addition of corrected city textures, is included. Default lake elevations and shapes are corrected, and startup files are included to fly from the lakes and the Ibarra/Atahualpa (SEIB) airport. Scenery was created using Airport Design Editor X v1.61.5298, SBuilderX 3.13, and the FSX Object Placement Tool. Scenery objects were added and modified from stock FSX scenery to resemble as closely as possible the actual airport. Thank you to Menno Robert for granting permission to edit his original SEQM file.
Posted Jun 26, 2015 00:46 by Carlyle Sharpe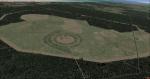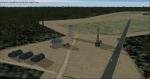 12.35Mb (516 downloads)
This will add the Pinecastle Bomb range in Ocala Florida to your FSX Scenery. The Only Bomb range in the southeast certified for live ordinance training. The Pinecastle Bombing Range is an un-fenced 5,760-acre area, with the eastern edge of the range located about 2 miles west of State Road 19 and the Camp Ocala campgrounds, and one-half mile west of the Farles Lake campground. F-18 jet fighters and other aircraft take off from Jacksonville Naval Air Station, fly low over the Forest, and drop their bombs in the middle 450 acres of the range. Here is a Gizmodo article on the range, including a video of an A-10 doing a gun run at the range. http://gizmodo.com/why-20-000-bombs-a-year-are-dropped-in-this-national-fo-1593856388
Posted Jun 25, 2015 15:39 by CountryFlyboy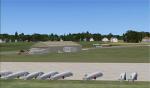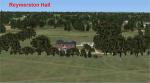 3.90Mb (460 downloads)
Vol.31 consists of Reymerston Hall and Shipdham EGSA in Norfolk and is a small tribute to Wing Commander Ken Wallis and his Wallis Gyrocopters. Reymerston Hall was his home in Norfolk where he flew his gyrocopters and where he died in 2013 at the age of 97. The local flying club was based at Shipdham, less than 2 miles away. One of his aircraft, 'Little Nellie', was used and flown by him, in the James Bond film 'You Only Live Twice'.
Posted Jun 25, 2015 09:36 by Alf Denham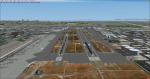 0.87Mb (1346 downloads)
FSX John Wayne Airport (KSNA), Orange County, California. This is an up to date scenery for SNA. If you're like me you got tired of flying on Pilot Edge with out of date scenery, and could not find a freeware up to date scenery. Well hear it is. This was a quick AFCAD makeover, I did not do anything to fancy with this scenery. I did add more parking, assign the gates to airlines, improve the terminal, re-numbered the runways, and edited the approaches to match current charts, add some GP lines and objects.
Posted Jun 25, 2015 00:10 by CountryFlyboy