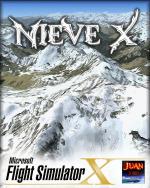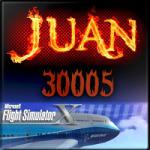 15.48Mb (3604 downloads)
Snow X is an update of textures global coverage in order to make more realistic snowy mountain ranges. 'Fsx snow is not very realistic, edit agunas textures and others only the renowned giving a good result (as data can tell you that if you include these textures fsx but not used at all) (Does not affect performance and is compatible with all addons Orbx, fs-global, and other addons field)
Posted Mar 23, 2015 12:11 by juan30005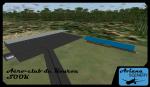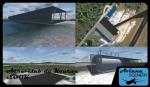 47.35Mb (264 downloads)
This is my first scenery, I release it as Freeware because it was just to learn about scenery development, using Sketchup etc. I didn't spent too much time on it and add as much details as possible. I hope you'll enjoy it :) Aviana Scenery
Posted Mar 22, 2015 09:49 by Marc Loubieres


10.43Mb (875 downloads)
Scenery for Port-of-Spain Trinidad. Port of Spain, also written as Port-of-Spain, is the capital of the Republic of Trinidad and Tobago and the country's third-largest municipality
Posted Mar 21, 2015 19:57 by Imo Seon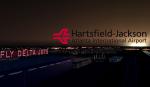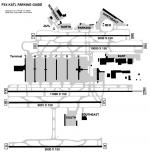 5.18Mb (4671 downloads)
CountryFlyboy presents KATL. A complete rebuild of the Default KATL. Brings the airport up to match current charts. Adds runway 10/28, adds the new international terminal, adds the new taxiway extensions. Custom AFCAD forces the AI to follow proper traffic flows. Removes default approaches and adds new approaches matching current charts. Also includes SID and STAR procedures for AIsidstar witch forces AI aircraft to follow the SID and STAR procedures. Complete Readme detailing all the procedures for flying into or out off ATL be it online or off.
Posted Mar 20, 2015 03:02 by CountryFlyboy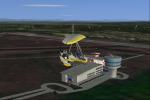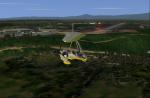 6.30Mb (1681 downloads)
Mangaluru International Airport, (VOML) formerly known as Bajpe Airport, is an international airport serving the coastal city of Mangaluru, India. Several daily flights connect Mangaluru with most major cities in southern and western India as well as many major cities in the Middle East. As of 2014, Mangaluru International Airport has one of the highest year-over-year passenger growth rates in India, with a 54 percent growth in international passenger traffic.
Posted Mar 16, 2015 18:19 by Ratan Lewis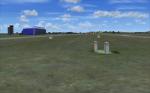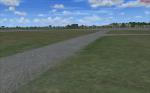 103.40Mb (936 downloads)
Upgrade for Augsburg2003 version 2 including 3D volumetric grass, asphalt road textures and some enhanced ground polygon textures. Also includes fixes for some rendering issues that occurred in version 2.0
Posted Mar 15, 2015 15:40 by daveh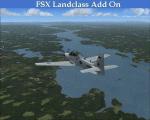 2.91Mb (448 downloads)
Last Update V2.2: USA_SBX3 folder, redrawn default LC 21, mixed with my LC 4 from USA_SBX1, and separated. Optional for using with your own textures. No previous Version required.
Posted Mar 14, 2015 09:39 by Markus Balz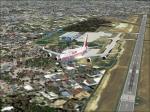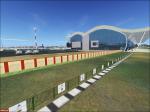 10.41Mb (1789 downloads)
Trivandrum International terminal is approximately 3.7 km (2.3 mi) due west from the city centre,16 km (9.9 mi) from Kovalam beach, 13 km (8.1 mi) from Technopark Thiruvananthapuram and 21 km (13 mi) from the proposed Vizhinjam International Seaport spread over an area of 750 acres (300 ha). Trivandrum airport being strategically located at the southern tip of Indian subcontinent, it serves as shortest hopping point from India to Sri Lanka and Maldives and thus preferred airport for international tourists.
Posted Mar 13, 2015 09:34 by Ratan Lewis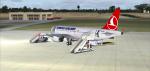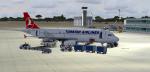 11.71Mb (952 downloads)
Sirnak Airport (LTCV), Turkey. New airport in the southeast of Turkey near Syria border. Sirnak Airport opened 2013. This airport was made using Airport Design Editor. Main terminal added default building of ADE. This also places a few objects from the default FSX scenery library. Compiled using Airport Design Editor. Version LTCV 2015v1. By Hakan DAGHAN
Posted Mar 12, 2015 11:25 by Hakan DAGHAN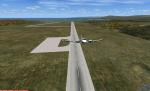 0.01Mb (195 downloads)
New runway to Quintero added to Chile V.12 Juan Lucero
Posted Mar 10, 2015 15:06 by Juan Lucero