0.33Mb (371 downloads)
RAF Bardney, Lincolnshire, England. Continuing with my efforts of providing fellow 'simmers' with airfields in Lincolnshire not already covered by somebody else I would like to introduce RAF Bardney. RAF Barney is a former Royal Air Force station located 1.7 miles (2.7km) north of Bardney, Lincolnshire, England and 10.2 miles (16.4km) east of the County town of Lincoln. It was built as a satellite to RAF Waddington in 1943 and the airfield closed in 1963. Terry Boissel
Posted Oct 3, 2015 14:14 by uploader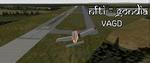 1.31Mb (233 downloads)
National Flying Training Institute (India) - Gondia Basic AFCAD scenery. This airport is used by IndiGo Airlines for their cadet program. Scenery includes under construction extended runway with ILS and VOR and also ground layout which matches with Google Earth. Charts and Official Release/Closure Notes from AAI included.
Posted Sep 29, 2015 07:47 by Shrikar Galgali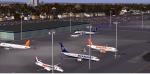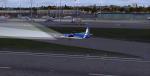 83.60Mb (3106 downloads)
Liverpool John Lennon Airport (IATA: LPL, ICAO: EGGP) is an international airport serving North West England. On the outbreak of World War II the airport was operated by the RAF and known as RAF Speke. The airport is within the City of Liverpool on the banks of the estuary of the River Mersey some 6.5 nautical miles (12.0 km; 7.5 mi)[1] south east of the city centre. The airport is named after Liverpudlian musician John Lennon of The Beatles. Scheduled domestic and European services are operated from the airport. Between 1997 and 2007 the facility was one of Europe's fastest growing airports, increasing annual passenger numbers from 689,468 in 1997 to 5.47 million in 2007.[2] Passenger numbers have since fallen with around 4 million passengers passing through the airport in 2014, making it the 13th busiest airport in the United Kingdom. The CAA Public Use Aerodrome Licence Number is P735, that allows flights for the public transport of passengers and flying instruction.
Posted Sep 25, 2015 14:11 by Klaus-Peter Kniffka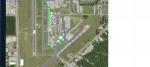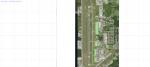 2.09Mb (426 downloads)
Tupelo Regional Airport is a public use airport located three nautical miles west of the central business district of Tupelo, a city in Lee County, Mississippi
Posted Sep 23, 2015 12:53 by Sergey Stoyanov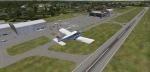 0.64Mb (484 downloads)
A small Flight School airport in Philippines. Scenery Contains very basic AFCAD with static GA aircrafts. Special Thanks to Jesil Rahman from VATSIM India vACC for providing necessary information.
Posted Sep 22, 2015 13:10 by Shrikar Galgali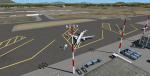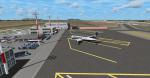 35.99Mb (2491 downloads)
Photoreal scenery for Trapani LICT airport (Italy). Corrected the parking, the aprons, the runways, added new objects and a photoreal base. Enjoy!
Posted Sep 21, 2015 12:33 by Carlo Boninsegna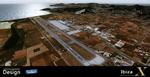 121.47Mb (3790 downloads)
FSX Ibiza X Photoscenery. Features licensed actual aerial LOD15 photoscenery of Ibiza and Formentera day/night, LOD18 photoscenery of surrounding airport area, autogen from Open Streetmap data, RTM1 30m resolution elevation model of the whole island, freeway traffic, airport layout from actual charts 2015 including actual frequencies and navaids, ILS06, airport 3D objects are default FSX, actual parking spot, apron and taxiway markings, fuel trigger at gas station. By Stan Frohlich (Sierra.Foxtrot-Design).
Posted Sep 20, 2015 07:52 by 1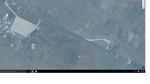 7.42Mb (683 downloads)
ADEX/P scenery of Ascension Island (ICAO:FHAW). Ascension Island is an isolated volcanic island in the equatorial waters of the South Atlantic Ocean, around 1,600 kilometres from the coast of Africa and 2,250 kilometres from the coast of Brazil
Posted Sep 20, 2015 06:48 by Sergey Stoyanov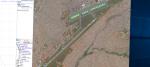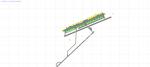 24.72Mb (894 downloads)
Luanda International Airport (FNLU) is the main port of call in Angola, Central Africa.The default scenery is wrongly situated with low configured airport altitude causing "steep cliff formations", especially with custom Earth meshes. Presented ADEX/P scenery fixes all those problems and gives an opportunity to use enjoyably the airport for your virtual endevoirs. Please follow the instruction enclosed.The scene has been tested on P3D v2.5 and shown full compatibility.
Posted Sep 15, 2015 22:33 by Sergey Stoyanov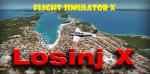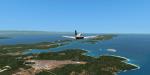 62.45Mb (1043 downloads)
Photoreal scenery of Losinj island (Croatia)and the small islands around it such as Unije, Susak, Ilovik and Orjule. Corrected and made more realistic Losinj airport LDLO and Unije airfield LDPN. enjoy!!!
Posted Sep 15, 2015 14:20 by Carlo Boninsegna