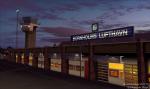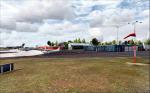 15.39Mb (728 downloads)
BORNHOLM ISLAND X DEMO features an extremely detailed scenery of Bornholm Island with EKRN Ronne airport in Denmark, fully compatible with FSX. Bornholm is an island located in the Baltic Sea 37 km south of Sweden and the north of Poland. Bornholm Airport (RNN / EKRN) is a Danish airport located 2.7 nautical miles (5 km) southeast of Ronne. This Demo version of the commercial product features same airport layout as in the full version but with limited 3D objects and low resolution textures. Using this free demo ensures no problems with online (VATSIM, IVAO, multiplayer etc.) flying in case some users use the payware scenery and some don't. The product is equipped with an automatic installer, which means that the scenery will be automatically added to the Flight Simulator Scenery Library. Please uninstall all previous versions of this airport you may have installed before. Please make also sure that no duplicated AFCAD files are installed. Enjoy your virtual flying with Drzewiecki Design!
Posted Aug 28, 2015 05:51 by Drzewiecki Design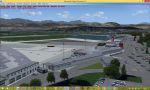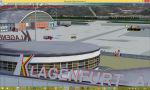 188.56Mb (2360 downloads)
Klagenfurt Airport (ICAO: LOWK), also known as Kaernten Airport, is the airport of Klagenfurt, the sixth-largest city in Austria. It is located near the city centre of Klagenfurt and serves some flights to European leisure and metropolitan destinations. Klagenfurt Airport consists of one small passenger terminal building which features some shops and restaurants as well as a visitors terrace. The apron provides several stands for mid-sized planes such as the Airbus A320 as well as smaller general aviation aircraft. As there are no jet bridges, busses are used for boarding. in this version you have animated worker and by the glock hanger you have a new scenery with a moving limosin and a moving gentlemen. Manfred Marbler
Posted Aug 25, 2015 11:56 by manfred marbler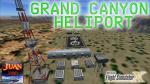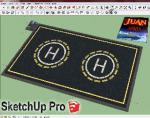 1.43Mb (697 downloads)
Grand Canyon heliport scenery for FSX. Contains 3d objects.
Posted Aug 24, 2015 23:28 by juan30005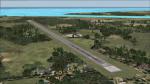 0.00Mb (397 downloads)
This AFCAD for RPVG has: apron and aircraft parking added, and Runway 07/25 heading and location adjusted to match latest satellite imagery.
Posted Aug 20, 2015 13:13 by Joseph Friesen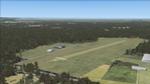 0.01Mb (268 downloads)
That is a correction in terms of altitude for the Tournus-Cuisery airfield (LFFX) in Burgundy, France freeware by G. Guichard
Posted Aug 19, 2015 14:17 by G. Guichard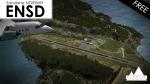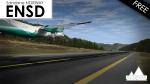 14.76Mb (1452 downloads)
ENSD is considered to be one of the most dangerous airports in the world. It is placed in a beautiful fjord on the west coast of Norway! Please read the "READ ME" Files before use!
Posted Aug 16, 2015 01:05 by IcySoftware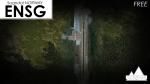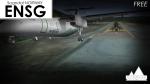 31.91Mb (1064 downloads)
ENSG is an Norwegian airport placed 500 meters over the biggest fjord in Norway. Please read the "READ ME" Files before use!
Posted Aug 12, 2015 11:40 by IcySoftware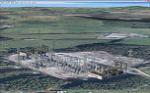 0.47Mb (693 downloads)
About 46,000 electricity pylons & hundreds of sub-stations aligned to GenerationX UK photo scenery volumes 1-8. Can be used to upgrade your pylons folder in FSX Power Project. If you prefer it can be used 'standalone' as all scenery models & textures are FSX default versions.
Posted Aug 11, 2015 22:47 by Ray Porter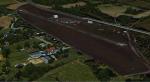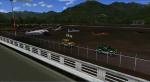 7.23Mb (1269 downloads)
Airfield Masera is a small airport in northern Italy in Piemonte region, in the province of Verbania. Scenery optimized for ORBX-Global/Europe and UTX-Europe.
Posted Aug 9, 2015 04:14 by Voyager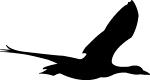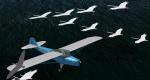 0.89Mb (2962 downloads)
XBirds FSX & P3D autogen bird life Bring some more life into your sky with XBirds and see the difference. Bird models by Ivar Danielsen from his Animals of the World series. Customisable for frequency, number of birds, height range etc
Posted Aug 9, 2015 03:36 by Richard Barry