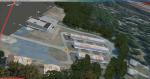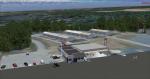 11.81Mb (471 downloads)
This scenery addon will add custom buildings and hangars to W96 airport. W96 is a small general aviation airport a few miles east of Richmond, VA. This airport has a relatively short runway with trees at both approach ends which make for interesting landings.
Posted Sep 12, 2014 13:41 by Wes Van Gelder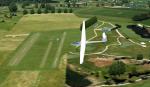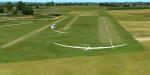 0.88Mb (387 downloads)
Needwood Forest Gliding Club is a small airfield located 2.3 nautical miles southwest of the larger Tatenhill Airfield in the UK. Recommended for use with ORBX England and Peter Lurkens' WinchX.
Posted Sep 11, 2014 08:19 by Will G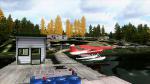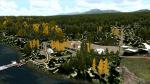 34.48Mb (727 downloads)
Takla Lake and Takla Landing is located in the central northern area of British Columbia Canada north east of Smithers BC. The area was once the eastern landing for the ferry into the Klondike gold rush. This scene is of a fictitious fuel dumb with a basic interpretation of a real storage compound across the road. There is a fuel trigger associated with the dock. this scenery requires ORBX FTX-NA PFJ "Pacific Fjords"
Posted Sep 11, 2014 01:38 by Murray Bremner
0.30Mb (1128 downloads)
This is a small fix for the FSX EDKB Bonn-Hangelar airfield scenery. It fixes a texture problem at the building of the ADAC HEMS acadamy.
Posted Sep 10, 2014 11:22 by Patrick Freitag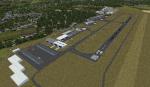 28.15Mb (3017 downloads)
FSX scenery of the small German airfield Bonn-Hangelar. For further information see the Readme file !
Posted Sep 9, 2014 07:31 by Patrick Freitag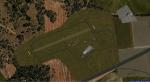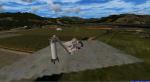 4.17Mb (575 downloads)
(LICX) Condofuri Marina (RC) airport in the Calabria area of Italy.
Posted Sep 7, 2014 07:42 by Voyager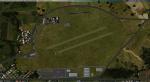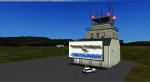 4.15Mb (1148 downloads)
Rieti Airfield (LIQN), Italy. is an aerodrome located 1.34 nautical miles (2.48 km; 1.54 mi) northwest of Rieti, a city in the Lazio region in Italy. It is also known as G. Ciuffelli Airport. By Voyager
Posted Sep 7, 2014 05:33 by Voyager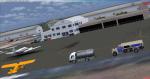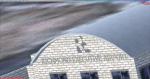 19.96Mb (700 downloads)
This scenery addon will update KFCI in Richmond, VA to it's current appearance in 2014. The ramps and taxiways have been added as the airport has grown since FSX came out. Also, the main terminal is added along with all hangars; these have all been custom made. All other objects are default FSX objects. This scenery works best with photoscenery but will also work with default FSX.
Posted Sep 6, 2014 17:55 by Wes Van Gelder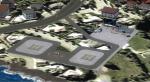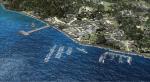 60.52Mb (1149 downloads)
Package scenarios for heliports in the Aeolian Islands (Sicily - Messina). This includes heliports all 7 islands, preview only picture (LIEJ) Eli Stromboli. Scenery optimizer for UTX.Italian - Pacchetto scenari per gli eliporti delle Isole Eolie (Sicilia - Messina). Sono compresi gli eliporti di tutte e 7 le isole, in anteprima solo le foto di (LIEJ) Eli Stromboli. Scenario ottimizzato per UTX. -
Posted Sep 5, 2014 10:09 by Voyager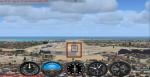 0.43Mb (798 downloads)
This is a fix for my scenery lmml.zip. The ILS for RWY 14/32 caused conflicts with the stock-ILS because they used the same frequences. This caused wrong ILS-approaches. I changed it to 109.75 MHZ for RWY 14 and 110.55 MHZ for RWY 32.
Posted Sep 4, 2014 14:46 by Klaus-Peter Kniffka