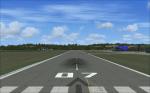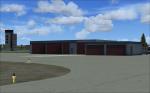 119.63Mb (1559 downloads)
This is the second full version of my Augsburg2003 Scenery with highly improved textures for almost all models, 2.4 millimeter per pixel apron textures and snow added to photo scenery. This package contains only the airfield, due to file size the surrounding area will be released seperately. See readme for complete changelog.
Posted Sep 30, 2014 06:23 by daveh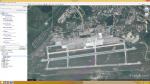 12.58Mb (553 downloads)
Koltsovo Airport is an international airport located 16 km southeast of Yekaterinburg, Russia. The airport is a hub for Ural Airlines and Aviacon Zitotrans. Being highly disappointed by the USSS Koltsovo AFCAD I have made new one.Search and find the APX and NVX files(in your FSX directory) associated with these in the package, back up and replace them.Install ADEX file as usual Work folder is included with project pictures and finally everything should be working properly.
Posted Sep 30, 2014 00:55 by Sergey Stoyanov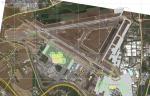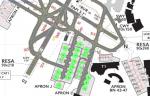 28.03Mb (1576 downloads)
LLBG ADEX based scenery. Installation as usual. The project evolution is in the work folder enclosed to the package.
Posted Sep 26, 2014 11:34 by Sergey Stoyanov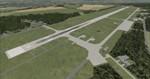 12.84Mb (559 downloads)
Plzen-Line (LKLN) Rusek, Czech Republic for FSX SP2 + FS2004. National public and private international airport Plzen-Line. The airport operates ACR W3A Sokol helicopters operating for Western Bohemia county air ambulance.
Posted Sep 23, 2014 04:07 by Michal Krechowski, Peter Priskin, Martin Vsetieek
0.01Mb (373 downloads)
Osvaldo Vieira International Airport (GGOV) is an airport that serves the city of Bissau, the capital city of Guinea-Bissau (Africa). It is the only international airport in the country. The airport has been placed accurately, comparing with the default one. To check that load a aircraft with advanced navsystem and taxi to the reference point of this AFCAD which is situated on the cross of middle taxiway with the runway(see also the airport charts). The mixed coordinates should be N11 53.3 W015 39.3.If you would like repeat the same with default AFCAD. The airport refpoint coordinate drift is 500-1000 ft. In my oppinion and experience african airports in FSX in many cases are not properly situated. ILS21 is added as per JeppView data and stopways on both sides of the runway.
Posted Sep 19, 2014 20:34 by Sergey Stoyanov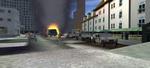 4.06Mb (1322 downloads)
This scenery is for FSX only! It was created using default FSX objects as well as one other addon library. There are several things going on in this scenery. At the Kabul airbase there is a makeshift military hospital with tents and emergency trucks, there is a crew working to prepare an RQ-4A drone for a bomb drop including mechanics and trucks and humvees. On stand by are two RQ-1A smaller drones probably used for surveillence. Dan Culver
Posted Sep 16, 2014 06:12 by uploader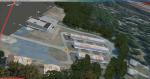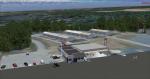 11.81Mb (475 downloads)
This scenery addon will add custom buildings and hangars to W96 airport. W96 is a small general aviation airport a few miles east of Richmond, VA. This airport has a relatively short runway with trees at both approach ends which make for interesting landings.
Posted Sep 12, 2014 13:41 by Wes Van Gelder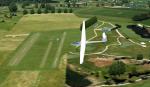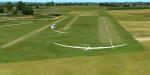 0.88Mb (391 downloads)
Needwood Forest Gliding Club is a small airfield located 2.3 nautical miles southwest of the larger Tatenhill Airfield in the UK. Recommended for use with ORBX England and Peter Lurkens' WinchX.
Posted Sep 11, 2014 08:19 by Will G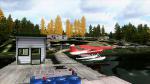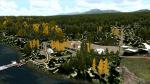 34.48Mb (730 downloads)
Takla Lake and Takla Landing is located in the central northern area of British Columbia Canada north east of Smithers BC. The area was once the eastern landing for the ferry into the Klondike gold rush. This scene is of a fictitious fuel dumb with a basic interpretation of a real storage compound across the road. There is a fuel trigger associated with the dock. this scenery requires ORBX FTX-NA PFJ "Pacific Fjords"
Posted Sep 11, 2014 01:38 by Murray Bremner
0.30Mb (1147 downloads)
This is a small fix for the FSX EDKB Bonn-Hangelar airfield scenery. It fixes a texture problem at the building of the ADAC HEMS acadamy.
Posted Sep 10, 2014 11:22 by Patrick Freitag