0.24Mb (801 downloads)
EDNY Friedrichshafen, Germany This is a puristic, frame rate friendly scenery. Terminals have gate signs to show the number of the gate and ground painted taxiway signs for better orientation. By Stefan Liebe
Posted May 23, 2015 02:20 by admin
0.30Mb (2724 downloads)
Airport LPMA Funchal Madeira / Portugal This is a puristic, frame rate friendly scenery. Terminals have gate signs to show the number of the gate and ground painted taxiway signs for better orientation. Sceneries for FSX and tested also with P3D V2.5. By Stefan Liebe
Posted May 22, 2015 03:51 by admin
1.58Mb (3603 downloads)
Airports Canary Islands / Spain GCFV Fuerteventura, GCLA La Palma, GCLP Gran Canaria, GCRR Lanzarote, GCTS Tenerife South and GCXO Tenerife North These are puristic, frame rate friendly sceneries. Terminals have gate signs to show the number of the gate and ground painted taxiway signs for better orientation. Sceneries for FSX and tested also with P3D V2.5. By Stefan Liebe
Posted May 22, 2015 03:50 by admin
1.21Mb (1071 downloads)
EDDS Stuttgart / Germany. This is a puristic, frame rate friendly scenery. Terminals have gate signs to show the number of the gate and ground painted taxiway signs for better orientation. By Stefan Liebe
Posted May 22, 2015 03:47 by admin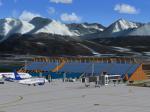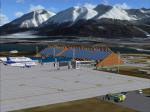 129.37Mb (2132 downloads)
Ushuaia Malvinas Argentinas International Airport Package, Argentina, Part 1 of 2. This small international airport was opened in 1995, replacing an older one. The airport has been used by various distinct airlines at different periods. It is the world's southernmost international airport and is often used by passengers as a cruise-ship gateway to the Antarctic. Includes animated cars and people. Photoreal scenery and terrain mesh included. See also part 2
Posted May 19, 2015 01:15 by SIMARG,Simulacion Argentina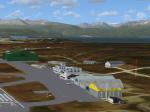 106.23Mb (1626 downloads)
Ushuaia Malvinas Argentinas International Airport Package, Argentina, Part 2 of 2. This small international airport was opened in 1995, replacing an older one. The airport has been used by various distinct airlines at different periods. It is the world's southernmost international airport and is often used by passengers as a cruise-ship gateway to the Antarctic. Includes animated cars and people. Photoreal scenery and terrain mesh included. See also part 1
Posted May 18, 2015 20:54 by SIMARG, Simulacion Argentina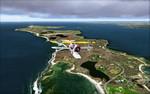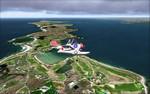 54.33Mb (700 downloads)
Freeware photoscenery of Fishers Island, New York, located at the eastern entrance to Long Island Sound, lies approximately two miles off the southeastern coast of Connecticut opposite Stonington. Although Fishers Island is geographically close to the Connecticut coast, it is politically a hamlet of the Town of Southold, NY, at the eastern end of Long Island. This unusual arrangement can be traced to the Duke of York's 1664 land patent, a document that trumped Connecticut's prior claims to the seven-mile long island. The bitterly disputed boundary line wasn't finally settled until 1879/80.
Posted May 3, 2015 05:56 by Jean-Marie Guieau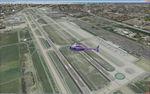 37.94Mb (1831 downloads)
LA/Ontario International Airport, is a public airport two miles east of downtown Ontario, a city in San Bernardino County, California, US, and about 38 miles east of Downtown Los Angeles. This version is a complete remake of the FS2004 version of my Onatario International Airport scenery released earlier this year to FSX standard. Many new features are included which upgrade the scenery to FSX standard including reflective textures on buildings, precipitation shaders for rain on the ground and conversion of the textures to FSX dedicated materials. Includes update to allow moving jetways.
Posted Apr 28, 2015 03:13 by Shehryar Ansari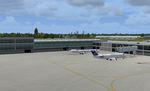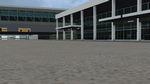 70.96Mb (1254 downloads)
Located in Tulsa, Oklahoma (USA), the Tulsa International Airport (KTUL) resides in Class C airspace and is a gateway for local residents to over ten destinations in the US, including the major legacy airline hubs of Atlanta, Dallas, Chicago, Denver, Houston, Charlotte, and others. Over 1 million passengers used the airport in 2014, which is served regularly by at least 6 scheduled airlines. The airport also is home to an American Airlines maintenance base, and also sees plenty of corporate and general aviation traffic. Modeled in version 1.00 is a custom-made terminal building, ATC tower, Spirit Aviation factory, and 3 American Airlines maintenance hangars.
Posted Apr 26, 2015 02:05 by Matthew Derr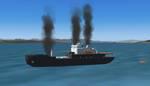 1.03Mb (456 downloads)
Ship in distress scenery object: Ship is a cargo vessel, on fire and crew need airlifting. Lying a couple of miles west of Robben Island, Cape Town, South Africa. It is fitted with a landable helipad in the stern and has lights for better night time ops. If you wan't this ship in another location, email me with request and coordinates and I will oblige. Built by Johan Kotze
Posted Apr 23, 2015 05:57 by Johan Kotze