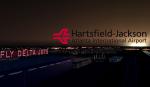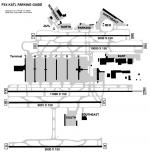 5.18Mb (4835 downloads)
CountryFlyboy presents KATL. A complete rebuild of the Default KATL. Brings the airport up to match current charts. Adds runway 10/28, adds the new international terminal, adds the new taxiway extensions. Custom AFCAD forces the AI to follow proper traffic flows. Removes default approaches and adds new approaches matching current charts. Also includes SID and STAR procedures for AIsidstar witch forces AI aircraft to follow the SID and STAR procedures. Complete Readme detailing all the procedures for flying into or out off ATL be it online or off.
Posted Mar 20, 2015 03:02 by CountryFlyboy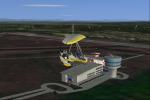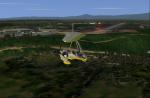 6.30Mb (1778 downloads)
Mangaluru International Airport, (VOML) formerly known as Bajpe Airport, is an international airport serving the coastal city of Mangaluru, India. Several daily flights connect Mangaluru with most major cities in southern and western India as well as many major cities in the Middle East. As of 2014, Mangaluru International Airport has one of the highest year-over-year passenger growth rates in India, with a 54 percent growth in international passenger traffic.
Posted Mar 16, 2015 18:19 by Ratan Lewis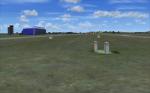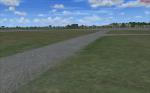 103.40Mb (960 downloads)
Upgrade for Augsburg2003 version 2 including 3D volumetric grass, asphalt road textures and some enhanced ground polygon textures. Also includes fixes for some rendering issues that occurred in version 2.0
Posted Mar 15, 2015 15:40 by daveh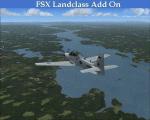 2.91Mb (454 downloads)
Last Update V2.2: USA_SBX3 folder, redrawn default LC 21, mixed with my LC 4 from USA_SBX1, and separated. Optional for using with your own textures. No previous Version required.
Posted Mar 14, 2015 09:39 by Markus Balz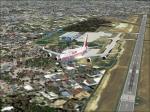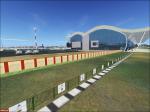 10.41Mb (1847 downloads)
Trivandrum International terminal is approximately 3.7 km (2.3 mi) due west from the city centre,16 km (9.9 mi) from Kovalam beach, 13 km (8.1 mi) from Technopark Thiruvananthapuram and 21 km (13 mi) from the proposed Vizhinjam International Seaport spread over an area of 750 acres (300 ha). Trivandrum airport being strategically located at the southern tip of Indian subcontinent, it serves as shortest hopping point from India to Sri Lanka and Maldives and thus preferred airport for international tourists.
Posted Mar 13, 2015 09:34 by Ratan Lewis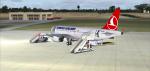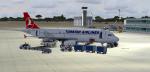 11.71Mb (983 downloads)
Sirnak Airport (LTCV), Turkey. New airport in the southeast of Turkey near Syria border. Sirnak Airport opened 2013. This airport was made using Airport Design Editor. Main terminal added default building of ADE. This also places a few objects from the default FSX scenery library. Compiled using Airport Design Editor. Version LTCV 2015v1. By Hakan DAGHAN
Posted Mar 12, 2015 11:25 by Hakan DAGHAN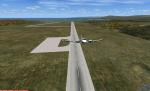 0.01Mb (199 downloads)
New runway to Quintero added to Chile V.12 Juan Lucero
Posted Mar 10, 2015 15:06 by Juan Lucero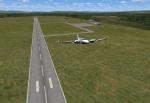 0.00Mb (276 downloads)
New Airport La Araucania Chile adds to V.12 Juan Lucero
Posted Mar 10, 2015 15:01 by Juan Lucero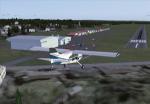 7.67Mb (442 downloads)
FSX/P3D Saint-Georges Aerodrome, (CYSG), is a GA aerodrome located 1.5 miles west-southwest of Saint-Georges, Quebec, Canada near the border with Maine. The airport has a long, paved runway, suitable for use by jets. This scenery FSX and P3D Airport St-Georges was inspired by the great FS2004 scenery of the late pilot Virtual Hugues Caron img12. It was made in his memory. This scenery been validated and tested with FSX SP1, SP2, Acceleration and P3D v2. This is a complete reproduction, more accurate and realistic in Saint-Georges Beauce airport with all the buildings around it. Many thanks to Georges Bourgouin for creating this scenery
Posted Mar 9, 2015 02:45 by Mike Leitz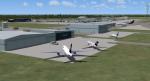 19.46Mb (867 downloads)
This is an FSX scenery package for the CYHM airport, in Hamilton, Ontario, Canada. 20150305. By Flights Ontario.
Posted Mar 5, 2015 10:25 by Fern Marques