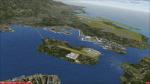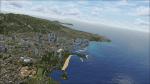 7.85Mb (2383 downloads)
Pearl Harbor and Waikiki Update v1.2. This is a simple landclass and waterclass update for FSX with SP2/Acceleration that does the following: - A complete make-over of Ford Island so that it more closely matches its present day appearance, including addition of the USS Missouri - Some updates to the South East Lock in Pearl Harbor to more closely match it's present day appearance - Updates to Sand Island in an attempt to more closely match reality - Uses a darker waterclass for Pearl Harbor and Kaneohe Bay in an attempt to more closely match reality - Adds some missing beaches along the southern coast of Oahu, including Waikiki - Adds shallow, coral reef waterclass where appropriate along the southern coast of Oahu in an attempt to more closely match reality - Diamond Head uses a volcanic rock texture. Previous version had 2002 downloads.
Posted Jul 7, 2014 14:46 by malibu43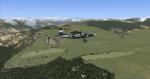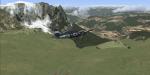 0.07Mb (936 downloads)
Seiser Alm, is the largest high altitude Alpine meadow in Europe. Located in Italy's South Tyrol province in the Dolomites mountain range, it is a major tourist attraction, known for skiing and hiking. This is a simple fun creation of a real world R/C sailplane and Para gliding site in the Italian Dolomites. There is no airport, no flatten so you must excercise caution when landing a STOL aircraft or sailplane. I have landed many types here including sailplanes and the FSDS Porter as well as a Cessna 185. The nearest real world airport is LIPD Bolzano. There are two landing areas represented one high is the actual site where R/C sailplanes with wingspans of up to 10 meters are launched into the air, as well as paragliders. .The lower field is a bonus area with a nice flat area for easier landings and take offs. It is the real world site of a famous ski lodge and resort.(look for the Chalet!)
Posted Jul 3, 2014 04:46 by Jon Davidson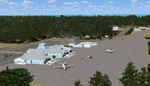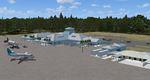 2.55Mb (1036 downloads)
Marsh Harbour, Andros (MYAM) - The Bahamas Marsh Harbour is the third busiest airport in the Bahamas, and now has a new runway, a new terminal, and the addition of a control tower and fire station. Completion of scenery for Marsh Harbour has been delayed since beginning work on the Bahamas' airports due to construction and a long delay in opening the new facilities, which occurred on May 27, 2014. There are currently no plans for opening the control tower, and it is not operational in this scenery. The scenery includes custom scenery objects, placement of library objects and landclass changes. Scenery is based on Google Earth and photos taken locally, and it is optimized for use with UTX-TAC. Some scenery details have changed from what is shown in screenshots included with the installation package. By: Art Poole
Posted Jun 30, 2014 10:51 by Nicolas Neveu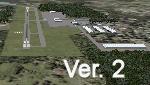 28.86Mb (551 downloads)
FSX Plant City, Fl KPCM. This scenery replaces my previous KPCM scenery, every building has been scaled to size as close as can be done using Bing Maps. It includes all buildings as of June of 2013. By Jan Claus
Posted Jun 29, 2014 12:29 by Micheal Izuchi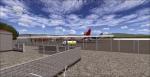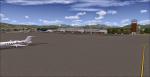 17.67Mb (964 downloads)
Camilo Daza International Airport (SKCC). Camilo Daza International Airport (Spanish: Aeropuerto Internacional Camilo Daza) is a civil airport located in Cucuta, Colombia.
Posted Jun 28, 2014 00:18 by FliSim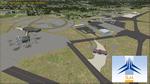 6.55Mb (691 downloads)
KILM - Wilmington International Airport, Wilmington, NC, US. Updates include new ILS for rwys 06/24 (and ILS approaches); added new buildings, parking, and aprons; includes lights, hand- placed taxi lights, and animated radar (objects created by Jim Dhaenens); and updated comm freqencies. By Tony Vienonen
Posted Jun 26, 2014 04:01 by Nicolas Neveu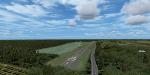 18.27Mb (363 downloads)
This is a stand-alone update! You do not need a prior installation of Atmore Municipal Airport in order for this update to work. **PLEASE READ THE README** The readme contains important installation instructions that you must follow. Updated by Chris Britton of Emerald Scenery Design.
Posted Jun 25, 2014 21:43 by Emerald Scenery Design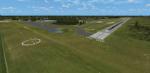 34.20Mb (455 downloads)
This is an update for our Crystal River Airport scenery released Sep 28, 2013. You must have a copy of Crystal River Airport, FL installed prior to installing this update! Please read the readme for a list of changes in v1.1. Updated by Chris Britton of Emerald Scenery Design.
Posted Jun 25, 2014 11:34 by Emerald Scenery Design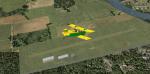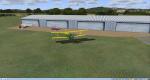 0.00Mb (328 downloads)
Blue Swan N32 (abandoned) Located in Sayre PA, the Blue Swan airport Served northern Bradford County PA and Waverly NY. IT survived until 2004.Now it is impossible to find on google earth even if you know Where it was. Replaced by huge industrial parking lots this once charming small town airport is another gone forever.
Posted Jun 25, 2014 02:29 by Jon Davidson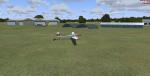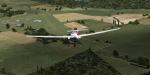 0.00Mb (270 downloads)
23NY Jolamtra This small private field atop a mountain near Bath NY is used often as a landmark and turnpoint for Harris Hill soaring tasks as well as an outlanding site. In years past several model aircraft shows and flyins were held there.
Posted Jun 25, 2014 02:26 by Jon Davidson