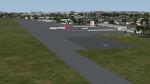 0.74Mb (541 downloads)
This is Kotoka Intl airport in Accra Ghana. Made from default FSX libraries. Acceleration will give the best results.
Posted Apr 26, 2014 02:36 by Jacques Botha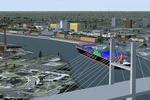 11.54Mb (1775 downloads)
FSX Savannah, Georgia USA A large and detailed scenery of Savannah, Georgia. Includes downtown Savannah and riverfront (with custom made buildings, hotels, convention center, gold domed courthouse, and Talmadge Bridge), harbor with container terminal, AI ship traffic, and a custom built streetcar to travel the downtown streets of Savannah. KSAV Savannah/Hilton Head Intl Airport has a custom built terminal, Gulfstream factory, and Air National Guard facility. KSVN Hunter AAF has a custom built US Coast Guard facility and AI helicopter traffic. Coastal Tybee Island is represented with beachfront resorts and hotels, pier, shopping district, and 2 functioning lighthouses. Great for the VFR flyer! By Dan French.
Posted Apr 21, 2014 20:50 by dan french
0.06Mb (125 downloads)
My apologies, just had a user inform me that my airport was not fully complete (files wise) and was missing the add-on file! With apologies, here is the complete file!
Posted Apr 18, 2014 16:24 by Austrico Ramirez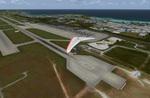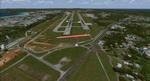 95.05Mb (1776 downloads)
Antonio B. Won Pat International Airport, also known as Guam International Airport, is an airport located in Tamuning and Barrigada, three miles east of the capital city of Hagatna in the United States territory of Guam. Morten Vanderlinden
Posted Apr 16, 2014 14:12 by mick litze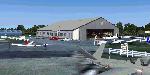 37.78Mb (1202 downloads)
Dinan - Trelivan Airfield (ICAO: LFEB) is an aerodrome civil, open to public air traffic (CAP), located in the commune of Trelivan 3 km West-South-West of Dinan, in the Cotes-d'Armor.(22) France. It is used for the practice of leisure and tourism (light aviation and aeromodelling) activities. For FSX Acceleration only.
Posted Apr 15, 2014 04:29 by Viggenas Marcus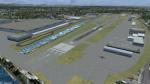 13.56Mb (1141 downloads)
This is a redo of KRNT located in the Seattle, Washington Area. KRNT is a major general aviation service airport, and also serves as the roll off point for new 737 aircraft from the Boeing plant located on the east side of the field. Lots of eye candy to make this airport a lot more interesting to fly into with small GA aircraft. NOTE! WILL NOT WORK WITH AI TRAFFIC! Prepared with ADEx using FSX SP2.
Posted Apr 13, 2014 21:48 by Mike Pare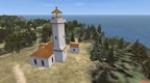 0.17Mb (1056 downloads)
That freeware FSX scenery is adding lighthouses either side of the English Channel Between Dover and Calais. Such lighthouses are the one of the Gris-Nez Cape, France, the one of St Margaret (UK) and too a jetty lightouse for the harbor of Dover (idem). Comes with a French readme too
Posted Apr 12, 2014 07:02 by G. Guichard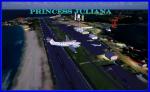 0.05Mb (6724 downloads)
Princess Juliana added some static planes, people on the beach, birds, ships, and some buildings. Add to Add-on Scenery file start fsx then click scenery add-on and ok. Permission is given to share or change file.
Posted Apr 12, 2014 06:39 by T N Foster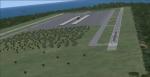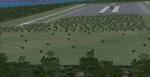 3.00Mb (395 downloads)
Midisland Intl (MIIN) is the revised TST2 airport uploaded a few weeks ago, I did my best to accommodate the requests and also satisfy everyone's suggestions. a short note inside file please read. added a "heavy" runway so now you have to runways. added another terminal for Heavy and one for Cargo with Cargo boxes laid around. spread trees around airport. no longer next to runway, added offshore cargo boats, and more GA parking with Different sized jetways for jets aswell,among other things, hope you like it! email inside file for any suggestions, feedbacks, comments, wanted custom airport etc. Thanks
Posted Apr 6, 2014 13:38 by Austrico Ramirez


16.88Mb (1508 downloads)
Iqaluit is the capital of Nunavut, a vast northern region that covers almost all of the Canadian North. The airport is of critical importance to the community, especially when ice makes boat travel impossible. The scenery includes all airport buildings with custom designed and generic buildings nearby. Several typical airlines are represented, both by their flights by their facilities, including First Air, Canadian North, Air Greenland, Ken Borek Air and Keewatin. The Airbus A380 was in Iqaluit in February 2006 for flight testing in cold weather, as do other manufacturers. Airbus will also carry out the same tests for its new A350. CYFB is also a Canadian Force base. Several units are parked in the military area, in addition to the C- 177 and his escort on ramp 2. A Twin Otter from the RCMP, and some general aviation aircrafts complement the fleet. Six ships are in the scenery: four static and two mobile (AI). Zodiacs and a balloon tourist flow into the bay. These, and the ships AI, start their movements 1100Z. The weather station launches a weather balloon regularly. Three small caribou herds are in the vicinity.
Posted Apr 5, 2014 11:26 by uploader