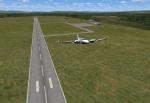 0.00Mb (281 downloads)
New Airport La Araucania Chile adds to V.12 Juan Lucero
Posted Mar 10, 2015 15:01 by Juan Lucero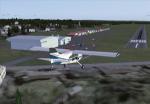 7.67Mb (451 downloads)
FSX/P3D Saint-Georges Aerodrome, (CYSG), is a GA aerodrome located 1.5 miles west-southwest of Saint-Georges, Quebec, Canada near the border with Maine. The airport has a long, paved runway, suitable for use by jets. This scenery FSX and P3D Airport St-Georges was inspired by the great FS2004 scenery of the late pilot Virtual Hugues Caron img12. It was made in his memory. This scenery been validated and tested with FSX SP1, SP2, Acceleration and P3D v2. This is a complete reproduction, more accurate and realistic in Saint-Georges Beauce airport with all the buildings around it. Many thanks to Georges Bourgouin for creating this scenery
Posted Mar 9, 2015 02:45 by Mike Leitz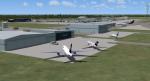 19.46Mb (896 downloads)
This is an FSX scenery package for the CYHM airport, in Hamilton, Ontario, Canada. 20150305. By Flights Ontario.
Posted Mar 5, 2015 10:25 by Fern Marques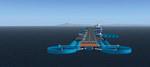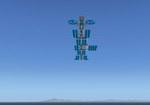 1.36Mb (1634 downloads)
Altitude2K is a flying hotel with 3,000-foot runway. It is held in the air with a kevlar tank Helium H3 compressed helium. Stability is ensured by the transfer of pressure between the reservoirs and reinforced by four multi-rotor, which also control the travel speed, typically 10 knots. Altitude2K traveling at a constant altitude of 2,000 feet. The ship may drop to the sea for procurement, refueling or emergency, controlled neutralization of helium which temporarily made him lose its properties. The tanks then act as floats.
Posted Mar 5, 2015 05:32 by Jean-Pierre Fillion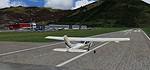 94.77Mb (1201 downloads)
LOWZ V 1.1 GZ for FSX and P3D V2. LOWZ Zell am See Airport is a public use airport located 4 kilometres south of Zell am See, Salzburg, Austria. Usable for airplanes up to 5.7 tonnes.
Posted Mar 1, 2015 06:53 by uploader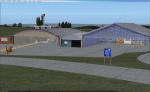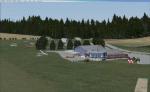 6.72Mb (646 downloads)
Alf's_UK_airfields Sutton Bank version 2. Home of Yorkshire Gliding Club and originally issued in my Volume 11. Main change, generic hangars replaced by custom built ones.
Posted Feb 21, 2015 08:55 by Alf Denham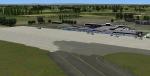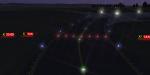 35.77Mb (751 downloads)
We are pleasd to release this update for our Durham scenery. new features include... Improved night lighting. New HD apron and taxiway textures. Runway guard lights and wigwags. Improved and repositioned ground markings. Updated AFCAD new runway lights and volumetric Grass
Posted Feb 21, 2015 08:12 by Mark Piccolo - Soarfly Concepts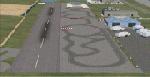 0.16Mb (230 downloads)
**Traffic Port Venlo PATCH** Those of you who like to fly with your aircraft settings set to Crash Detection ON will be having problems. I normally remove the Crash Detection from my objects to make life easy. I forgot to do it this time. This patch should fix it.
Posted Feb 21, 2015 04:28 by Alf Denham
0.01Mb (652 downloads)
FSX Scenery Fix for egss-1.zip London Stansted Airport (EGSS) UK If you have problems with the runway please instal this bgl file in your Addon Scenery/ addonscenery/ scenery. Be sure that you have given in the settings Scenery Library your addonscenery a higher priority than Stansted.
Posted Feb 16, 2015 03:59 by uploader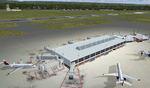 64.03Mb (2259 downloads)
Lehigh Valley International Airport (FREE) for FSX Located in Allentown, Pennsylvania (USA), the Lehigh Valley International Airport (KABE) resides in Class C airspace and offers local residents connections to the major airline hubs in Atlanta, Charlotte, Chicago, Detroit, and Philadelphia, as well direct service to cities in Florida. Over half-a-million passengers utilized ABE in 2014. The airport is an alternative to hubs in New York City, Philadelphia, and Washington DC. By Matthew Derr
Posted Feb 15, 2015 04:27 by FSXMurf