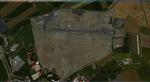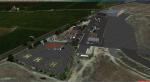 4.65Mb (2083 downloads)
Oristano-Fenosu Airport is a small regional airport located in the central western Sardinia, Italy The original version of the scenery Fenosu-X (LIER) was developed by Mr.J, subsequently this has been modified for FSX.
Posted Nov 24, 2014 04:59 by Voyager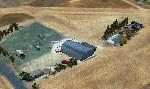 6.24Mb (536 downloads)
Agly Club ULM - Saint-Paul-de-Fenouillet (66220) - For FSX France - (OACI : LF6652. GA airfield with 2 grass runways. Manolo Dobrazil
Posted Nov 24, 2014 04:57 by Manolo Dobrazil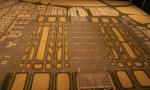 0.04Mb (3763 downloads)
FS2004 and FSX Dubai World Central - Al Maktoum International Airport (IATA: DWC, ICAO: OMDW) is the official name of a major international airport in Jebel Ali, 37 kilometres (23 mi) south west of Dubai, United Arab Emirates that opened on 27 June 2010
Posted Nov 23, 2014 20:51 by Alexander Brown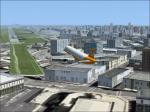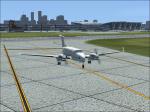 10.12Mb (2465 downloads)
Chennai International Airport formerly, Madras Airport (IATA: MAA, ICAO: VOMM) is the primary airport serving the southern Indian metropolis of Chennai. It is the third busiest airport in India in terms of passenger traffic.The IATA code MAA for the airport is derived from the former name of Chennai, Madras. The domestic and the international terminals are named after former chief ministers of Tamil Nadu, K. Kamaraj and C. N. Annadurai respectively. It is the first airport in India to have international and domestic terminals adjacent to each other.The airport is the regional headquarters of the Airports Authority of India for the southern region of India comprising the states of Tamil Nadu, Andhra Pradesh, Karnataka, and Kerala and the union territories of Puducherry and Lakshadweep.As of 2012, the airport handles 13.5 million passengers annually and about 325 aircraft movements a day.
Posted Nov 20, 2014 08:24 by Ratan Lewis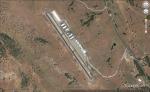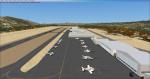 27.10Mb (546 downloads)
This is a update to CountryFlyboys KCPU scenery released a few months ago. this update fixes some issues with the scenery and alters a few things. this is a stand alone update, you do not need to download the original first. if you have the original then downloading this update is recommended. Calaveras County Airport (ICAO: KCPU) also known as Maury Rasmussen Field, is a public airport located four miles (6 km) southeast of the central business district of San Andreas, in Calaveras County, California, United States. It is owned by the County of Calaveras. For the 12-month period ending September 21, 2005, the airport had 25,000 aircraft operations, an average of 68 per day, all of which were general aviation. A great airport to depart from for some mountain flying as it is located not far from the sierra Nevada Mountains. I noticed there was no scenery for this airport so I fixed that. Airport includes custom lights and a animated hanger. full details in the readme. Scenery by CountryFlyboy. be shure to visit me on Youtube for weekly Flight Simulation News and videos
Posted Nov 19, 2014 14:30 by CountryFlyboy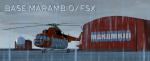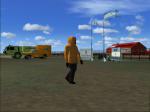 87.26Mb (1933 downloads)
Argentina Marambio Antarctic Base, scenery package. At the time of its construction it was the first airfield in Antarctica and is still one of the most frequently used ones due to its suitability for wheeled landing, for which it is called "Antarctica's Entrance Door". It is also Argentina's most important base in the continent The pack contains the scenery with seasons, people and animated vehicles. Includes Irizar icebreaker with landable hard deck.
Posted Nov 17, 2014 18:10 by SIMARG, Simulacion Argentina
0.00Mb (305 downloads)
GQNN - Nouakchott. Nouakchott International Airport is an international airport located in Nouakchott, the capital of Mauritania.Created in ADEX 1.16. Added from the stock airport - Taxiway A named. Taxiway B added. Main apron parking spots adjusted to match real-world charts and satellite imagery. Aprons adjusted. Taxisigns added.
Posted Nov 5, 2014 04:19 by Scott Norton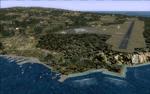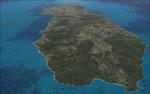 2.65Mb (1565 downloads)
This project rebuilds Rodrigues Island, Mauritius. Deenesh Suddoo's Sir Gaetan Duval Airport (FIMR) is included with permission from the author, and is updated slightly for alignment and full AI traffic compatibility. Landclass polygons and coastlines were hand-drawn directly from satellite imagery to provide the most detailed and accurate scenery currently available for this island. AI road and boat traffic is activated for the region. Accurate coastlines and road data, as well as corrected land and waterclass are provided based on the latest available satellite imagery. Scenery was created using Airport Design Editor X v1.61.5298, SBuilderX 3.13, and the FSX Object Placement Tool. Scenery objects were added and modified from stock FSX scenery to resemble as closely as possible the real-life images.
Posted Oct 31, 2014 23:23 by Carlyle Sharpe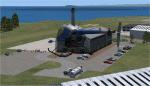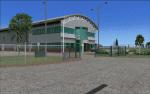 2.86Mb (684 downloads)
Vol.29 is Tremorfa Heliport at Cardiff EGFC. This is situated near the docks, about two miles SE of Cardiff City centre.
Posted Oct 29, 2014 06:11 by Alf Denham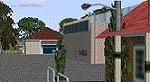 4.43Mb (482 downloads)
YBLT (Ballarat Aerodrome) is a regional 'airport' in the central west of the State of Victoria, Australia and utilises infrastructure from the days of RAAF operations which lasted till the early 1960's. Thus the buildings are now a bit outdated but this file does not reflect that as I have not done any custom texturing so everything in this package tends to look a bit new and crispy. Note the name of this 'airport'. The locals are adamant it is an aerodrome, not an airport. I have not found any freeware or commercial offerings for an alternative to the default and so I have put one together. This is a reasonable approximation of the airport /aerodrome but is not entirely accurate as the hangars/buildings I have modelled myself are generic ones I have done and do not look exactly like the ones at that facility. The connecting road is not in true alignment as I have created it so as it blends into the surrounding default scenery.
Posted Oct 28, 2014 22:48 by Robert Budd