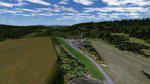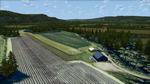 324.30Mb (828 downloads)
Grassfields of Norway (GFoN), adds quite a few missing Norwegian grassfields. The first edition, v1.0, adds 8 grassfields. ENKE Kjellstad, ENHY Huseby, ENEB Eidsberg, ENRT Ruteig, ENVM Veum, ENLE Lier, ENEE Egge & ENTN Torsnes. By Marius Risan. Zip file preview for preview images.
Posted Mar 6, 2014 12:36 by uploader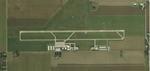 0.01Mb (215 downloads)
Goshen Municipal Airport, Indiana (updated). Update to the existing FSX Goshen Municipal. Please backup your existing files before installing.
Posted Mar 5, 2014 16:00 by Seth Miller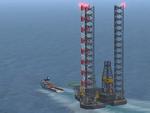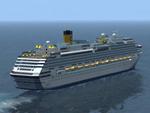 56.26Mb (6546 downloads)
This package contains 130 new AI ships and AI ship traffic routes for the North Sea, the Norwegian coast and the sea around the Arabian Peninsula and a few routes for the Mediterranean Sea. The new ship models include 40 ferries, 4 cruise ships, different types of fishing vessels, Platform Supply Vessels (PSV), Offshore Subsea Construction Vessels (OSCV), and shuttle tankers from off shore oil industry, a pirate mother ship, pirate attack boats, a Greenpeace ship, a heavy lift ship, a couple of frigates, a coast guard ship, container ships, bulk carriers, a number of small coasters, and much more. Around 40 ships have landable helicopter platforms - all marked with an H. Most ships will have simple animations and custom wake, smoke and light effects. Ships visits among other places Le Havre, Plymouth, Jersey, Hull, Aberdeen, Oslo, Kristiansand, Stavanger, Bergen, Trondheim, Bodo, Narvik, Tromso, Hammerfest, Murmansk, Mallorca, Rome, Neaples, Heraklion, Port Said, Suez, Jeddah, Djibouti, Salalah, Muscat, Dubai, Abu Dhabi, Doha, Ras Tanura, Kuwait, Basra, Bandar Imam, Mogadishu, Karachi, and Mumbai. In order to get full benefit of this package you must first download and install 63 AI Ships and AI Ship Traffic for Europe and South America, 75 AI Ships and AI Ship Traffic, and the corresponding patch. With that installed you will have a total of 268 ships on shipping routes across the globe. Full credits to the many people who have contributed in this project can be found in the PDF manual.
Posted Mar 2, 2014 05:19 by Henrik Nielsen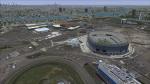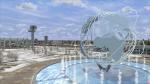 85.46Mb (3146 downloads)
Expanded Flushing Meadows, Queens, New York (NY) USA scenery to include the Meadowlands in NJ, home to Metlife Stadium. Adds LOD 17 (1m) photoscenery of the Meadowlands, New Jersey; Metlife Stadium and other structures; winter textures added for both Flushing Meadows and Meadowlands; fountain and other effects; some night textures. By Wally Bien.
Posted Feb 27, 2014 08:44 by Wally Bien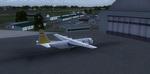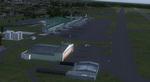 4.01Mb (992 downloads)
This is Kuching Airport for fsx sp2 based in the fs2004 version by Cheong Jia Feng. Added jetways (non animated i think) updated afcad (taxiway A extended, runway extended, military apron and parking spots) lots of buildings, hangars, etc taxisigns some apron lights (not so accurately placed) airport roads car parkings with cars fences landclass around the airport (river not included, maybe in the future) trees. Vangelis Evangelakopoulos
Posted Feb 24, 2014 15:01 by uploader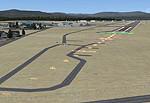 3.84Mb (1106 downloads)
Airfield Lights Toolbox (or AFLT for short) is a comprehensive utility for the creation of standard airfield lights and light arrays for Microsoft Flight Simulator and Prepare3D v1.4 (collectively referred to as "FlightSim") airports. AFLT includes 3D models for the usual airfield light fixtures (runway/taxiway edge and centerline lights, runway threshold/end split lights, obstruction lights and beacons, PAPI/VASIs, wigwags and various approach light configurations) from which you should be able to create just about any airfield light arrangement. AFLT generates complete approach and threshold light arrays (including strobes) based on simple text configuration files. As well, pilot-control of airfield lighting is fully implemented. The light sources in AFLT's light models are BGL_LIGHTs. Unfortunately, P3D Version 2 does not (yet) support BGL_LIGHTs and does not provide any alternative. (We had hoped that v2.1 would have fixed this, but "no joy". Hopefully, Lockheed Martin will see fit to rectify this deficiency.) Consequently, AFLT is only "P3Dv2-ready". ALFT is not a library of airfield lights; it is a utility for creating object libraries and light arrays. A general knowledge of FlightSim scenery file organization and airport design is necessary for its use.
Posted Feb 22, 2014 17:58 by Don Grovestine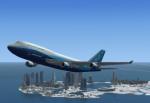 0.55Mb (1341 downloads)
City is established in the USA East Coast above Atlantic City, New Jersey. It is composed by: Downtown, Atlantic Drive, Chinatown, Market District, Airport and Port Royal. It also has bridges and train stations linking its separated parts.
Posted Feb 20, 2014 14:52 by Sergio Ambrus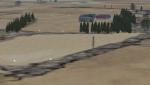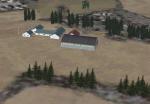 1.13Mb (157 downloads)
Bjedstrup Airfield fictional scenery at Skanderborg, Denmark. Position gps N56 2,25' - E9 51,93' Elevation 298 ft. 8 Runway Light. To find this airfield - fly to Skanderborg Lake, the fly north.
Posted Feb 16, 2014 11:39 by Henrik Hansen
1.46Mb (432 downloads)
Van Ferit Melen Airport 2014 (LTCI) in east of Turkey. Update LTCI2010. Added (IVAN) LOC. By Hakan Daghan.
Posted Feb 9, 2014 13:50 by Hakan DAGHAN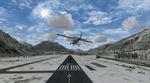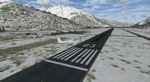 5.06Mb (1559 downloads)
St. Moritz Samedan LSZS Engadin airport for FSX, the highest elevation airport of Europe at 5,600ft near St. Moritz Switzerland Version 3 The original scenery is for FSX SP2 or Acceleration combined with UTX Europe. Original scenery by Guy Nemoz is published at http://www.vf-air.com/ section -> FSX -> 5) Suisse (Switzerland). Update is by permission of Guy Nemoz
Posted Feb 6, 2014 03:43 by mick litze