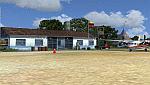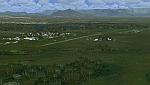 83.38Mb (833 downloads)
FSX Scenery - Icabaru (SVIC) - Wonken (SVUQ) - Venezuela Two small airports located south of Venezuela, especially for VFR flights. Icabaru is one of the oldest mining towns in the region located near the border with Brazil. Wonken is located in the Canaima National Park, only 15 minutes by plane from Santa Elena de Uairen. Photo-terrain area improved with Autogen files. Not compatible with versions prior to FSX. Also includes a friendly Auto-Install. By David Maldonado
Posted Jan 18, 2014 06:49 by David Maldonado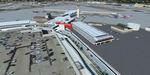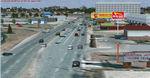 132.90Mb (3916 downloads)
FSX KDAL - Dallas Love Field, Dallas, TX Photo Real Scenery. This Photo Real scenery is a complete rebuild for the FSX Default KDAL airport using the latest version of ADE, SBuilderX scenery design tool, & Google SketchUp. This scenery includes the new Main Terminal, new parking garage, hanger buildings, FBO's, realistic Google Earth buildings, and Photo Real ground textures that give the airport a more realistic feeling. I constructed this scenery using imported Google Earth textures via Google SketchUp. The runways and airport aprons are aligned to match Google & Yahoo satellite imagery. Photoshop texture work by Brian Navy.
Posted Jan 4, 2014 11:19 by up
0.04Mb (578 downloads)
This is an update for Queenstown International Airport New Zealand, It adds in taxiways runways and parking.
Posted Dec 23, 2013 18:13 by Harley Keenan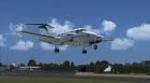 53.58Mb (804 downloads)
Postojna , Slovenia. Postojna is a town in the traditional region of Inner Carniola, 35 kilometers from Trieste, in southwestern Slovenia.
Posted Dec 21, 2013 12:10 by up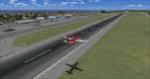 49.35Mb (1364 downloads)
Ljubljana - Slovenia. This is the international airport of Ljubljana, Slovenia.
Posted Dec 21, 2013 12:00 by up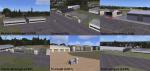 0.29Mb (940 downloads)
Version 2.0 of our Five FSX Terrains Around Dijon, France, Improved or New. Beaune, Darois, Nuits-Saint-Georges, Pouilly, Til-Chatel, Dijon-Longvic. Freeware. That version 2.0 brings varied improvements wich improve our terrains around Dijon, France in terms of scenery, runway markings, for example, or in terms of AI traffic (and too a bonus about AI traffic). Comes with a French readme too. By G. Guichard
Posted Dec 8, 2013 07:44 by Guichard G.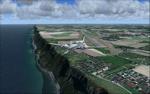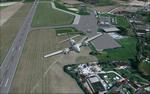 6.43Mb (3284 downloads)
LFOH - Le Havre Octeville - France - tested with FSX /SP2 and with the NEXTMap ProMesh France 4.75m (FS Dreamscapes). Le Havre Octeville aiport is in Normandy - region of north-western France It is situated on the right bank of the estuary of the river Seine on the English Channel. Bruno VALLY
Posted Dec 7, 2013 06:22 by uploader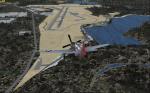 0.01Mb (559 downloads)
This is an enhanced version of Windham Airport located in Eastern Connecticut. It includes three tower views, proper size/ shape, and additional surrounding buildings.
Posted Dec 1, 2013 15:18 by Jeremy Slover (slovride)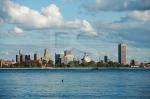 0.02Mb (1675 downloads)
Buffalo-Niagara International Airport in Buffalo, NY. This is the Buffalo-Niagara International Airport in Buffalo, NY. This was made using Airport design editor, obtaining info from google maps and current Airport Facilty Directory. I try hard to have is as real as possible without throwing too much un-needed garbage to slow down frame rates
Posted Nov 27, 2013 10:57 by JON G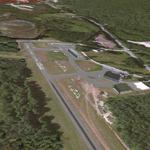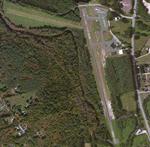 0.62Mb (812 downloads)
This FSX scenery package contains the 2B3 Parlin Field airport in Newport, New Hampshire. This airport is intended to be used with FSX and the free addon - TileProxy. TileProxy provides real-time photorealistic satellite imagery in place of the stock auto generated FSX scenery or any other scenery package. This airport was originally released as part of an FSX airport scenery package containing 21 airports, located in New Hampshire and Vermont. The link to the original 21 New Hampshire & Vermont Airport package is shown below. This file is not required, but allows you to download 21 related airports. The 2B3 Parlin Field airport in the original 21 airport package was missing a required scenery file which corrects the airport altitude (from 784 ft. to 794 ft.) due to the mis-location of the stock FSX airport. This download provides all three of the required .bgl scenery files.
Posted Nov 25, 2013 21:44 by John Greenwood