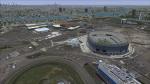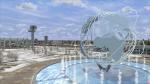 85.46Mb (3174 downloads)
Expanded Flushing Meadows, Queens, New York (NY) USA scenery to include the Meadowlands in NJ, home to Metlife Stadium. Adds LOD 17 (1m) photoscenery of the Meadowlands, New Jersey; Metlife Stadium and other structures; winter textures added for both Flushing Meadows and Meadowlands; fountain and other effects; some night textures. By Wally Bien.
Posted Feb 27, 2014 08:44 by Wally Bien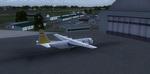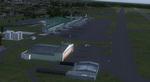 4.01Mb (1037 downloads)
This is Kuching Airport for fsx sp2 based in the fs2004 version by Cheong Jia Feng. Added jetways (non animated i think) updated afcad (taxiway A extended, runway extended, military apron and parking spots) lots of buildings, hangars, etc taxisigns some apron lights (not so accurately placed) airport roads car parkings with cars fences landclass around the airport (river not included, maybe in the future) trees. Vangelis Evangelakopoulos
Posted Feb 24, 2014 15:01 by uploader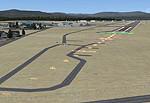 3.84Mb (1141 downloads)
Airfield Lights Toolbox (or AFLT for short) is a comprehensive utility for the creation of standard airfield lights and light arrays for Microsoft Flight Simulator and Prepare3D v1.4 (collectively referred to as "FlightSim") airports. AFLT includes 3D models for the usual airfield light fixtures (runway/taxiway edge and centerline lights, runway threshold/end split lights, obstruction lights and beacons, PAPI/VASIs, wigwags and various approach light configurations) from which you should be able to create just about any airfield light arrangement. AFLT generates complete approach and threshold light arrays (including strobes) based on simple text configuration files. As well, pilot-control of airfield lighting is fully implemented. The light sources in AFLT's light models are BGL_LIGHTs. Unfortunately, P3D Version 2 does not (yet) support BGL_LIGHTs and does not provide any alternative. (We had hoped that v2.1 would have fixed this, but "no joy". Hopefully, Lockheed Martin will see fit to rectify this deficiency.) Consequently, AFLT is only "P3Dv2-ready". ALFT is not a library of airfield lights; it is a utility for creating object libraries and light arrays. A general knowledge of FlightSim scenery file organization and airport design is necessary for its use.
Posted Feb 22, 2014 17:58 by Don Grovestine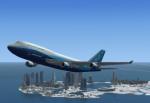 0.55Mb (1400 downloads)
City is established in the USA East Coast above Atlantic City, New Jersey. It is composed by: Downtown, Atlantic Drive, Chinatown, Market District, Airport and Port Royal. It also has bridges and train stations linking its separated parts.
Posted Feb 20, 2014 14:52 by Sergio Ambrus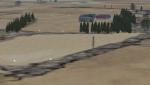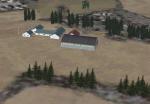 1.13Mb (157 downloads)
Bjedstrup Airfield fictional scenery at Skanderborg, Denmark. Position gps N56 2,25' - E9 51,93' Elevation 298 ft. 8 Runway Light. To find this airfield - fly to Skanderborg Lake, the fly north.
Posted Feb 16, 2014 11:39 by Henrik Hansen
1.46Mb (444 downloads)
Van Ferit Melen Airport 2014 (LTCI) in east of Turkey. Update LTCI2010. Added (IVAN) LOC. By Hakan Daghan.
Posted Feb 9, 2014 13:50 by Hakan DAGHAN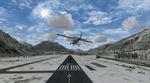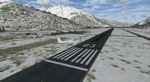 5.06Mb (1637 downloads)
St. Moritz Samedan LSZS Engadin airport for FSX, the highest elevation airport of Europe at 5,600ft near St. Moritz Switzerland Version 3 The original scenery is for FSX SP2 or Acceleration combined with UTX Europe. Original scenery by Guy Nemoz is published at http://www.vf-air.com/ section -> FSX -> 5) Suisse (Switzerland). Update is by permission of Guy Nemoz
Posted Feb 6, 2014 03:43 by mick litze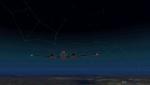 0.29Mb (1724 downloads)
Add constellations to your night sky: Included are the 12 zodiacal and a few of the circumpolar constellations [Little Dipper (Ursa Minor), Big Dipper (a portion of Ursa Major), Cassiopeia], and also the well known Orion and Hercules. This is an update to the default Microsoft FSX stars.dat file by Kevin D. Murray Sr.
Posted Feb 5, 2014 23:05 by Kevin D. Murray Sr.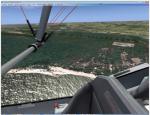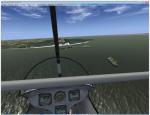 20.16Mb (461 downloads)
This photo real scenery and surroundings of Santarem airport (SBSN), Brazil. Objects were added to the FSX library, in a fictional but not realistic representation. The lake right beside runway 28 hides a few surprises, as well as the beach in the direction of 28. Just explore and have fun.
Posted Feb 4, 2014 22:59 by Alexandre Lima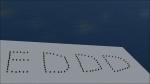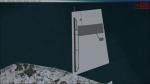 0.86Mb (200 downloads)
This is a 'made just for fun' fictional and simple depiction of Kiel Airport in northern Germany - placing the airport on a fictional peninsula.
Posted Jan 20, 2014 07:20 by LukasFSX