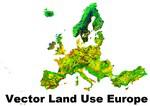 435.87Mb (5457 downloads)
Vector land use data processed from EEA Corine Land Cover 2006 data (European Environment Agency). Data from the European Environment Agency: - Continuous urban fabric - Discontinuous urban fabric - Industrial or commercial units - Green urban areas - Mineral extraction sites - Non-irrigated arable land - Permanently irrigated land - Rice fields - Vineyards - Fruit trees and berry plantations - Pastures - Complex cultivation patterns - Land principally occupied by agriculture, with significant areas of natural vegetation - Agro-forestry areas - Broad-leaved forest - Coniferous forest - Mixed forest - Natural grasslands - Moors and heathland - Sclerophyllous vegetation - Transitional woodland-shrub - Beaches, dunes, sands - Bare rocks - Sparsely vegetated areas - Inland marshes This add-on doesn't cover sea, ocean, water bodies, waterways or streams. Only dry land vectors are included. Download and install Vector Land Use Europe 2 to get the most out of this add-on. By Sami Toronen
Posted May 21, 2014 03:07 by Nicolas Neveu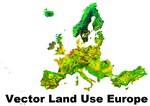 356.97Mb (4360 downloads)
Vector land use data part 2, processed from EEA Corine Land Cover 2006 data (European Environment Agency). Data from the European Environment Agency: - Continuous urban fabric - Discontinuous urban fabric - Industrial or commercial units - Green urban areas - Mineral extraction sites - Non-irrigated arable land - Permanently irrigated land - Rice fields - Vineyards - Fruit trees and berry plantations - Pastures - Complex cultivation patterns - Land principally occupied by agriculture, with significant areas of natural vegetation - Agro-forestry areas - Broad-leaved forest - Coniferous forest - Mixed forest - Natural grasslands - Moors and heathland - Sclerophyllous vegetation - Transitional woodland-shrub - Beaches, dunes, sands - Bare rocks - Sparsely vegetated areas - Inland marshes This add-on doesn't cover sea, ocean, water bodies, waterways or streams. Only dry land vectors are included. Download and install Vector Land Use Europe 1 to get the most out of this add-on. By Sami Toronen
Posted May 21, 2014 02:33 by Nicolas Neveu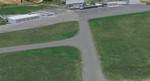 19.71Mb (1027 downloads)
High definition scenery of Saarbrucken in Germany. Saarbrucken is a minor international airport in Saarbrucken, the capital of the German state of Saarland. It features flights to major cities throughout Germany as well as some leisure routes. This version is for FSX and you can expect more from Europe over the next 6 months.
Posted May 21, 2014 02:32 by uploader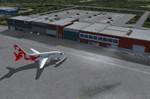 11.49Mb (762 downloads)
Realistic scenery of CYVO Val-d'Or regional airport (in western Quebec). Main buildings, many static aircrafts, vehicules and... caribous!
Posted May 19, 2014 06:50 by uploader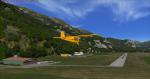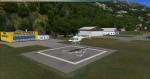 14.99Mb (1540 downloads)
The airport of Lienz-Nikolsdorf is located 9 km east from the town of Lienz, East Tyrol in Austria, It was not in the library of FSX and it was a pity. Now you can leave for a nice flight in the beautiful region of Tyrol. The airport was built with custom objects and a photo-realistic base for a good approach.
Posted May 18, 2014 12:08 by Dario "Vic Dabor" Bortot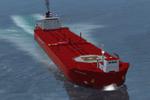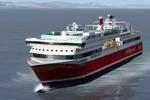 8.08Mb (4525 downloads)
This is a small patch for four of the AI ship models included in "130 AI ships and AI Ship Traffic". It corrects two texture issues on two ships and two minor modelling issues on two other ships. The ships in this package are complete, so they can also be used for creating your own AI ship traffic, but this package does not include any AI routes. You can find appropriate AI traffic files for these ships in "130 AI ships and AI Ship traffic". Most models included have hard surface helipads.
Posted May 9, 2014 12:55 by Henrik Nielsen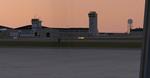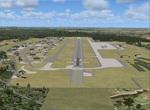 32.98Mb (1895 downloads)
Spangdahlem Airbase. Spangdahlem Air Base is a United States Air Force base located in Germany. Home of the 52nd Fighter Wing. The 52nd FW maintains, deploys and employs F-16 "480th FS" and TPS-75 radar systems "606th Air Control Squadron" in support of NATO and the national defense directives. Features in this version: -Apron flood lightning -Shelter lightning -over 100 custom buildings -Accurat AFCAD -Taxiway signs on accurate places -Roads on and around the base -Accurate Parking Spots with real Shelter Numbers. Scenery created by Felix Gradtke
Posted May 7, 2014 13:29 by Nicolas Neveu
0.00Mb (141 downloads)
The scenery for Chesapeake Charter VA. Runway 14 has been extended, as we used to have a CRJ. Also new parking and buildings and other small improvements.
Posted May 5, 2014 08:18 by Layman96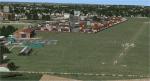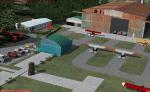 9.43Mb (915 downloads)
Vol.28 is Panshanger EGLG. Situated on Eastern edge of Welwyn Garden City it was opened as a Flight Training School in WW2. Relinquished by the RAF in 1953 and used by De Havilland for a while, it is now operated by North London Flying School.
Posted May 5, 2014 06:33 by Alf Denham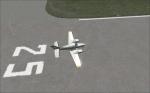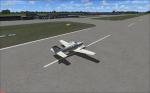 14.12Mb (523 downloads)
New runway and high resolution apron textures for Augsburg airport in Germany. requires Augsburg Regional Airport: 2003 package installed. Check out the images in the zipfile preview to get an overview about the changes.
Posted May 4, 2014 12:10 by dave_h