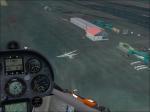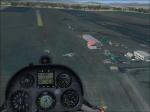 5.43Mb (556 downloads)
This scenery is a rendition of the Club de vole a voile du Quebec, CVVQ St Raymond Paquet Glider Airfield (CSK5) locate in the beautiful region of the Mauricie in Quebec/Canada. all major infrastructure are there also some Glider and tow plane on the field, for use whit cumulusX, WinchX and the FSX mission Soar FAI diamond badge task 500km distance St Raymond or just for add a new glider airport in to your collection. Made with the help of Xbuilderx,
Posted Oct 11, 2013 08:39 by Ronald Dandurand
1.83Mb (864 downloads)
Redone scenery of Ethiopia's Capital International Airport ICAO: HAAB - Addis Ababa Bole International Airport. The airport experienced sharpened vigilance over afcad, airport polygons, textures and airport elevation. Installation is as usual but be informed that with some meshes(DEM) some bugs could be observed. In this case deactivate APX58280 and then install this package.
Posted Oct 10, 2013 12:48 by Sergey Stoyanov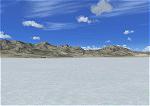 0.91Mb (1113 downloads)
This is a simple landclass modification for fsx that adds the white Salt Flats of Bonneville that stretch from Wendover (KENV) in the west, all the way to the Great Salt Lake in the east, and south towards Dugway Proving Ground (DPG). By default, it is desert brown in FSX, when it should be very white. This will fix the problem. No changes are made to any airports. By Jason L. Terry
Posted Oct 10, 2013 02:36 by Jason L. Terry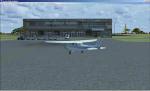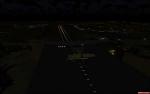 5.23Mb (1808 downloads)
Re compiled zip file of previous version. The zip got corrupted somehow sorry. LFRD Dinard Airport Update 2.3v Scenery files FSX. This is my first attempt at creating AFCAD files for FSX and P3D. The Airport LFRD is located in Britanny Northern France. The airport has correct Freq additional parking correct runway and taxi locations. Now with animated hangers and airside traffic. Aligned runways for photo scenery. New lighting, tower and hangers. By Jean-Luc Neale.
Posted Oct 10, 2013 00:47 by Jean-Luc Neale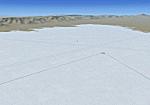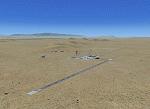 2.05Mb (1337 downloads)
Home of the White Sands Missile Range and White Sands Space Harbor, a former NASA training site and alternate space shuttle landing site.This scenery includes a landclass modification for fsx that adds the white alkali flats of White Sands National Monument that stretches from Holloman AFB west of Alamogordo, NM all the way west to the Oscura Mountains. By default, it is desert brown in FSX, when it should be very white. Microsoft also left out the Space Harbor runways of the old Northrup (Northrop) Strip as an available airport, this file adds it in. Also included are upgrades to the minor outlying default airports of Condron AAF, Oscura AAF, and Stallion AAF, that serve as support strips for the WSMR. Also included is a land class for the military city of White Sands. No changes are made to Holloman or Alamogordo airports. By Jason L. Terry
Posted Oct 9, 2013 14:38 by Jason L. Terry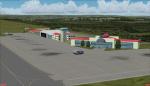 2.79Mb (742 downloads)
Bhisho is the Xhosa word for buffalo, which is also the name of the river that runs through this town. The town is part of the Buffalo City Metropolitan Municipality of the Eastern Cape, the urban agglomeration around East London. Made from Custom models and textures for FSX.
Posted Oct 9, 2013 09:01 by Jacques Botha
34.38Mb (403 downloads)
Redone previously released photorealistic scenery for SEMP Manta Ecuador also named Eloy Alfaro Intl. It was inaugurated by the Ecuadorian Air Force on October 24, 1978. It is the fourth busiest airport in Ecuador. Some glitches have been removed and new ADE based afcad implemented. Adds ground scenery and objects, static aircraft and more.
Posted Oct 7, 2013 23:44 by Sergey Stoyanov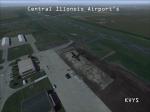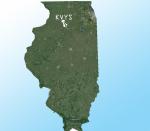 20.90Mb (466 downloads)
This update Fixes/Updates Illonois Valley Regional Airport. With New Photo Scenery with up to Hi-res Aprons. One of more to come in this series.
Posted Oct 7, 2013 07:56 by Justin K.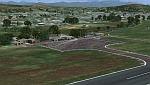 70.67Mb (757 downloads)
The Coromoto National Airport serves to Guanare's city, to the west of Venezuela. Currently this airport is not operating for commercial aviation. With photo-terrain scenery from satellite imagery of Google Earth. Photo-terrain area improved with Autogen files. Not compatible with versions prior to FSX. This scenery requires SP1, SP2, or the Acceleration expansion pack in order to be displayed correctly. Also includes a friendly Auto-Install.
Posted Oct 6, 2013 11:40 by David Maldonado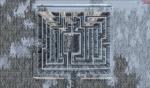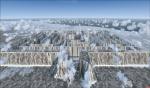 0.86Mb (525 downloads)
'The Labyrinth' is located in Canada's northwest territories. Created for fun. Small jets can make it through and if your good you can get a commercial jet through. Have fun with it.
Posted Oct 5, 2013 14:31 by Coosbay323