16.88Mb (1639 downloads)
Iqaluit is the capital of Nunavut, a vast northern region that covers almost all of the Canadian North. The airport is of critical importance to the community, especially when ice makes boat travel impossible. The scenery includes all airport buildings with custom designed and generic buildings nearby. Several typical airlines are represented, both by their flights by their facilities, including First Air, Canadian North, Air Greenland, Ken Borek Air and Keewatin. The Airbus A380 was in Iqaluit in February 2006 for flight testing in cold weather, as do other manufacturers. Airbus will also carry out the same tests for its new A350. CYFB is also a Canadian Force base. Several units are parked in the military area, in addition to the C- 177 and his escort on ramp 2. A Twin Otter from the RCMP, and some general aviation aircrafts complement the fleet. Six ships are in the scenery: four static and two mobile (AI). Zodiacs and a balloon tourist flow into the bay. These, and the ships AI, start their movements 1100Z. The weather station launches a weather balloon regularly. Three small caribou herds are in the vicinity.
Posted Apr 5, 2014 11:26 by uploader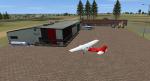 0.10Mb (192 downloads)
The new Bjedstrup Airfield, Danish Scenery Aerodrome for fsx. Fictional depiction of the real Bjedstrup airfield in Denmark.
Posted Mar 29, 2014 18:37 by Henrik Hansen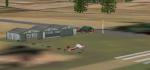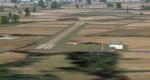 0.29Mb (340 downloads)
This Danish Scenery for FSX contains EKBR Braestrup airfield in Denmark. Scenery is made with Airport Design Editor and Fsx Sdk Opt. Contains runway, gps fix, and buildings.
Posted Mar 29, 2014 13:55 by Henrik Hansen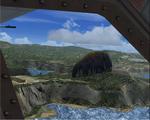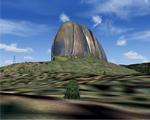 0.92Mb (943 downloads)
FS2004/FSX Piedra Del Penol scenery. Includes only the monolitic rock located at the municipality of Guatape, northeast of Medellin, Antioquia, Colombia. By LIBARDO GUZMAN G.
Posted Mar 29, 2014 05:51 by Libardo Guzman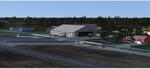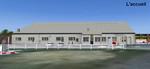 37.71Mb (721 downloads)
LFEB Dinan Trelivan, France, is a private airport open to GA and small jet traffic. It is situated to the sounth west of Dinan. The approach to runway 07 can be tricky. http://aeroclub-dinan.fr/. See documentation for more information.
Posted Mar 29, 2014 05:30 by uploader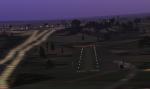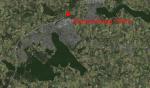 1.08Mb (178 downloads)
This scenery contains a fictional airfield north of Skanderborg in Denmark. The runway is 650 meters long and 25 meters wide grass with light. It is located along the highway E45. In Illerup Aadal Valley. The airfield is pure fantasy and does not exist in reality. Only for FSX
Posted Mar 29, 2014 04:03 by Henrik Hansen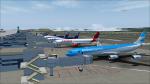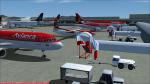 13.73Mb (5862 downloads)
El Dorado International Airport, Bogota, Colombia. Some of the changes in version 10 (X) * Auto functional fuel at airports and airfields. - Improvements to the taxiways and boarding gates. * Correction ILS or improvements of the airports that you possess. * Where possible the frame rate (fpm) is improved.
Posted Mar 28, 2014 02:41 by FliSim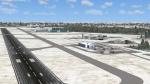 25.99Mb (1316 downloads)
North Bay, Ontario, Canada FSX or Prepar3D as of 20140326 (Most of it may work in FS9 (FS2004) but the library objects won't show. If you have FS9 and want this scenery, let me know and I'll see what I can do.) This scenery improves the North Bay Airport(CYYB) considerably, adding all its buildings as of 20140326, taxiways, signs, parked planes, helicopters, cars, etc. It also includes the "Government" Docks, as they are called, because they are a landmark and used as reference by VFR pilots. The package also includes the Manitu Islands in the middle of Lake Nipissing, totally missing in FSX. By Fern Marques
Posted Mar 26, 2014 13:55 by Fern Marques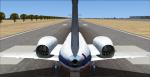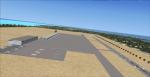 0.01Mb (203 downloads)
ICAO- TST2, My first scenery. nothimg crazy, located in Bahamas between TNCM and U.S.A as a long haul refuel or pit stop. Situated on an island. need feedback for final scenery just need you guys to fly in and out and give me feedback please.
Posted Mar 24, 2014 20:55 by Austrico Ramirez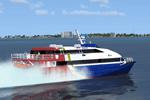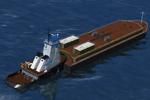 2.67Mb (3049 downloads)
This package adds AI ship traffic to the Mexican Gulf including traffic related to the off shore oil industry but it also puts additional ship traffic in the Caribbean Sea including cruise ships and on the Hudson River in New York. This package contains AI traffic files to be used with my packages "63 AI Ships and AI Ship Traffic for Europe and South America", "75 AI Ships and AI Ship Traffic" and "130 AI Ships and AI Ship Traffic" as well as couple of new models of typical American tugs and barges used on rivers and channels. With all this installed you will have 272 ship models available for AI traffic as well as an almost global AI Ship traffic following realistic shipping routes. The ships visit among other places Coatzacoalcos, Veracruz, Tampico, Corpus Christi, Freeport, Galveston, Houston, Texas City, Port Arthur, New Orleans, Mobile, Panama City, Tampa, Miami, Havana, Santo Domingo, Punta Cana, San Juan, Charlotte Amalie, Road Town, Saint Martin, Pointe-a-Pitre, Roseau, Fort-de-France, Caracas, Puerto Cortes, Belize City, Playa del Carmen, Cancun, Cozumel, Isla Mujeres, and Kingston - in addition to this a few routes are placed on the Hudson River in New York. You will need the above mentioned packages to get full benefit of this package.
Posted Mar 22, 2014 08:00 by Henrik Nielsen