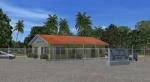 0.72Mb (718 downloads)
Arthur's Town Airport (MYCA) - The Bahamas. One of three airports on Cat Island, named after the pirate Arthur Catt and home to Bahamian rake and scrape music. Academy Award winning actor Sidney Poitier grew up just outside Arthur's Town. The scenery includes custom scenery objects, placement of library objects and landclass changes. Scenery is based on photos taken locally, and it is optimized for use with UTX-TAC. By: Art Poole
Posted Jul 23, 2013 06:20 by uploader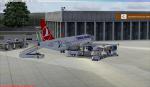 12.75Mb (1216 downloads)
Kastamonu Airport LTAL after 54 years reopened July 2013. Main terminal added default building of ADE. This also places a few objects from the default FSX scenery library. Land Class was made SbuilderX. Compiled using Airport Design EditorX. Version LTAL 2013V1.0 By Hakan DAGHAN
Posted Jul 20, 2013 20:48 by Hakan DAGHAN
154.22Mb (2026 downloads)
FSX/P3D Vagar Airport is an airport situated in the Faroe Islands, North Sea. This is the Azurafiles freeware version of Vagar Airport (EKVG) It has custom ground, photoreal textures, accurate models, and is the best there is for this airport, yours for free. This version of the airport is being used by the real staff at Vagar Airport. This version includes the Prepar3D version as well. You will need this key in order to install: 23111863
Posted Jul 16, 2013 21:54 by Azurafiles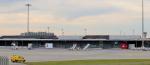 3.25Mb (7709 downloads)
This adds the new terminal 3 to Lyon-Saint Exupery Airport, France in FSX.
Posted Jul 15, 2013 02:22 by LAFUMA OLivier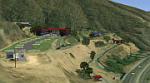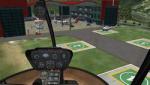 73.99Mb (1169 downloads)
FSX Scenery - El Avila Heliport (SVHA) - Venezuela Private heliport El Avila is one of the FBO (Facilities-Based Operator) largest in South America, adapted to the latest technology. Located 9 km from Caracas, capital of Venezuela.(new in FSX). With photo-terrain scenery from satellite imagery of Google Earth. This scenery is only for FSX ... is not compatible with previous versions. This scenery includes terminal building with realistic textures from images obtained from Internet. However, it also has macros FSX library objects. David Mladonado
Posted Jul 12, 2013 17:48 by David Mladonado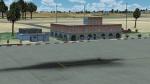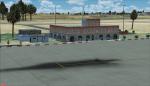 15.01Mb (427 downloads)
Bost Airport in Lashkar Gah, Afghanistan is a custom built airport. It has custom models and textures with a photo base that changes with the seasons. The airport was established in 1957 with the assistance of the United States.
Posted Jul 12, 2013 06:34 by Jacques Botha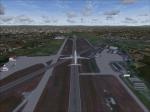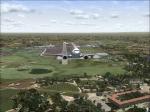 5.04Mb (2221 downloads)
Pune Airport (VAPO) is located approximately 10 km/6 ml north-east of Pune in the state of Maharashtra, India. The airport is a civil enclave operated by the Airports Authority of India at the eastern side of Lohegaon Air Base of the Indian Air Force. The airport handles both domestic and international flights. Currently there are two international destinations out of Pune, which are to Frankfurt by Lufthansa (operated by PrivatAir), and to Dubai by Air India Express. This scenery was created using Virtual Earth satalite imagery, Sbuilderx310, ADE9X and GMax. Also used custom and default fsx objects, Lights ss v2 and Gimp2. This scenery is dedicated to IAF fans
Posted Jul 7, 2013 22:40 by Ratan Lewis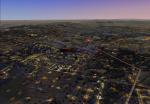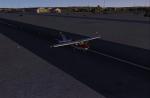 1.87Mb (774 downloads)
Grahamstown, South Africa : The airport provides a nice location for short hops to the Eastern Cape cities of East London and Port Elizabeth. In addition to the town itself, I have included landmarks such as the well know Rhodes University, St Andrews College, the Grahamstown Golf Club near the airport and the Kwandwe Private Game Reserve.
Posted Jul 7, 2013 17:22 by Greg Olfin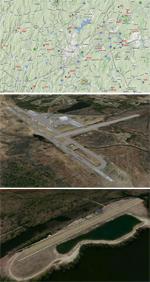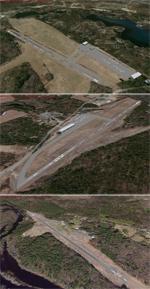 5.14Mb (1090 downloads)
This package contains 25 airports in Central Massachusetts. These airports are intended to be used with FSX and the free addon - TileProxy. TileProxy provides real-time photorealistic satellite imagery in place of the stock auto generated FSX scenery or any other scenery package. The package includes sixteen (16) stock FSX airports which have been modified (re-located runways, buildings, taxiways, etc.) to more accurately re-position them with the real-world scenery. In addition, there are two (2) unlisted airports which are not available in FSX. These airports are existing real private airports. There are also seven (7) "abandoned" airports included (i.e. airports that no longer exist). These airports were active in the 1920s-1970s.
Posted Jul 1, 2013 20:32 by John Greenwood
0.02Mb (624 downloads)
This Airport was updated by Google Maps and Airport Diagram. Adds lots of new Parking Spots and Runway Fixes. Place in Microsoft Flight Simulator X > Addon Scenery > Scenery Folder and restart you FSX! Does Not Impact Frame Rates.
Posted Jun 30, 2013 05:13 by Delta2585