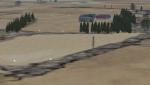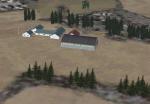 1.13Mb (159 downloads)
Bjedstrup Airfield fictional scenery at Skanderborg, Denmark. Position gps N56 2,25' - E9 51,93' Elevation 298 ft. 8 Runway Light. To find this airfield - fly to Skanderborg Lake, the fly north.
Posted Feb 16, 2014 11:39 by Henrik Hansen
1.46Mb (496 downloads)
Van Ferit Melen Airport 2014 (LTCI) in east of Turkey. Update LTCI2010. Added (IVAN) LOC. By Hakan Daghan.
Posted Feb 9, 2014 13:50 by Hakan DAGHAN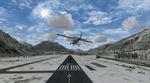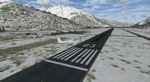 5.06Mb (1709 downloads)
St. Moritz Samedan LSZS Engadin airport for FSX, the highest elevation airport of Europe at 5,600ft near St. Moritz Switzerland Version 3 The original scenery is for FSX SP2 or Acceleration combined with UTX Europe. Original scenery by Guy Nemoz is published at http://www.vf-air.com/ section -> FSX -> 5) Suisse (Switzerland). Update is by permission of Guy Nemoz
Posted Feb 6, 2014 03:43 by mick litze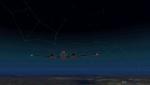 0.29Mb (1773 downloads)
Add constellations to your night sky: Included are the 12 zodiacal and a few of the circumpolar constellations [Little Dipper (Ursa Minor), Big Dipper (a portion of Ursa Major), Cassiopeia], and also the well known Orion and Hercules. This is an update to the default Microsoft FSX stars.dat file by Kevin D. Murray Sr.
Posted Feb 5, 2014 23:05 by Kevin D. Murray Sr.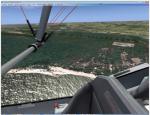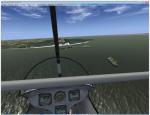 20.16Mb (483 downloads)
This photo real scenery and surroundings of Santarem airport (SBSN), Brazil. Objects were added to the FSX library, in a fictional but not realistic representation. The lake right beside runway 28 hides a few surprises, as well as the beach in the direction of 28. Just explore and have fun.
Posted Feb 4, 2014 22:59 by Alexandre Lima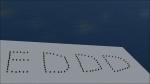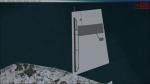 0.86Mb (204 downloads)
This is a 'made just for fun' fictional and simple depiction of Kiel Airport in northern Germany - placing the airport on a fictional peninsula.
Posted Jan 20, 2014 07:20 by LukasFSX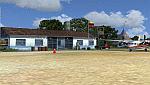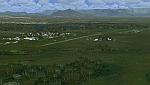 83.38Mb (872 downloads)
FSX Scenery - Icabaru (SVIC) - Wonken (SVUQ) - Venezuela Two small airports located south of Venezuela, especially for VFR flights. Icabaru is one of the oldest mining towns in the region located near the border with Brazil. Wonken is located in the Canaima National Park, only 15 minutes by plane from Santa Elena de Uairen. Photo-terrain area improved with Autogen files. Not compatible with versions prior to FSX. Also includes a friendly Auto-Install. By David Maldonado
Posted Jan 18, 2014 06:49 by David Maldonado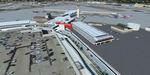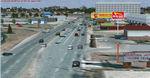 132.90Mb (3958 downloads)
FSX KDAL - Dallas Love Field, Dallas, TX Photo Real Scenery. This Photo Real scenery is a complete rebuild for the FSX Default KDAL airport using the latest version of ADE, SBuilderX scenery design tool, & Google SketchUp. This scenery includes the new Main Terminal, new parking garage, hanger buildings, FBO's, realistic Google Earth buildings, and Photo Real ground textures that give the airport a more realistic feeling. I constructed this scenery using imported Google Earth textures via Google SketchUp. The runways and airport aprons are aligned to match Google & Yahoo satellite imagery. Photoshop texture work by Brian Navy.
Posted Jan 4, 2014 11:19 by up
0.04Mb (598 downloads)
This is an update for Queenstown International Airport New Zealand, It adds in taxiways runways and parking.
Posted Dec 23, 2013 18:13 by Harley Keenan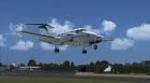 53.58Mb (829 downloads)
Postojna , Slovenia. Postojna is a town in the traditional region of Inner Carniola, 35 kilometers from Trieste, in southwestern Slovenia.
Posted Dec 21, 2013 12:10 by up