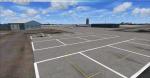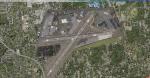 9.80Mb (811 downloads)
Located on Long Island, NY, this airport is where a lot of Long Islanders achieved their flight training. The airport comes with photo realistic scenery, as well as custom objects and default objects. Created by Tom Neubauer
Posted May 24, 2013 23:57 by Tom Neubauer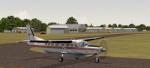 1.87Mb (467 downloads)
FSX Bradford Regional Airport in north western Pennsylvania. A complete remake of BFD (ICAO=KBFD). Compatible with default FSX Scenery and MegaScenery Earth 2.0 PA By Thomas M. Lewis
Posted May 24, 2013 23:51 by uploader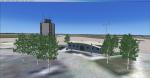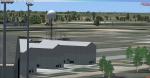 29.00Mb (451 downloads)
Welcome to Millington Regional Jetport. A larger airport from the typical airports I do, but still a good location. Lots of sights to see, and fairly flat ground. Located in Tennessee. Package includes Custom objects, default objects, and photo realistic ground textures.
Posted May 23, 2013 02:53 by Tom Neubauer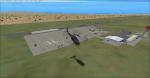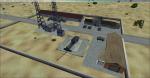 0.00Mb (486 downloads)
This is a fictional USAF base near Edwards AFB. It includes a little FBO with parking cars and a nice parking field with 2 black hawks and other objects. It also includes a helipad and a control tower. ICAO: 28CL- Borax
Posted May 22, 2013 09:47 by EL3cTR0o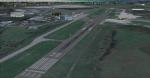 22.16Mb (777 downloads)
This was a user requested scenery. Located in South western Virginia, this Appalachian airport is great to fly out of into the mountains. Includes photo-realistic scenery, custom objects and FSX Default objects. Created by Tom Neubauer
Posted May 21, 2013 12:17 by Tom Neubauer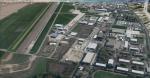 26.78Mb (938 downloads)
This scenery is a requested scenery. EDVM is located in the town of Hildesheim Germany. This small airport is located in central Germany, and hosts a town to the south of the airport, and farm land to the north. Scenery includes photo-realistic scenery aswell as some custom objects and default FSX Objects. Please read the ReadMe for instructions on how to install the file. Created by Tom Neubauer
Posted May 21, 2013 11:56 by Tom Neubauer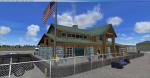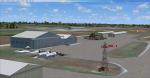 20.01Mb (908 downloads)
Welcome to the quaint little town of Hopkinsville, Kentucky. Located in western Kentucky, right next to a highway, general aviation flights in this area are beautiful to fly around here, esspecially at sunset. Package includes Photo-Realistic Ground textures, custom objects aswell FSX Generic objects. FSX Acceleration is recommended. This is a requested scenery, if you'd like to request a scenery - Email: tneubauer12@yahoo.com - - Created by: Tom Neubauer
Posted May 19, 2013 20:42 by Tom Neubauer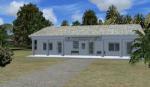 1.97Mb (806 downloads)
North Eleuthera Airport (MYEH) - The Bahamas. Northernmost of three airports on Eleuthera Island in the Bahamas just east of Nassau. The scenery includes custom scenery objects; placement of library objects and landclass changes. Scenery is based on Bing Maps, Google Earth and photos taken locally, and it is optimized for use with UTX-TAC. By Art Poole
Posted May 16, 2013 08:48 by uploader
0.47Mb (894 downloads)
San Diego, Coronado Bridge for FSX. This package contains scenery files that replaces the default San Diego Coronado Bridge, and also places freeway traffic on the bridge. Recommended for any scenery containing AI ships in the San Diego Bay area. AJ Weber.
Posted May 16, 2013 05:40 by up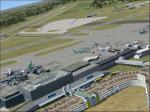 48.66Mb (10344 downloads)
FSX Scenery--DublinX. This is proably the most realistic freeware for Dublin International airport (EIDW), Ireland, that you will ever download. It features lots of custom buildings made in Google Sketchup and part from the 3D warehouse. The scenery features the new terminal 2, Critchford, plus the old terminal building and very realistic ground textures also modeled in Google Sketchup and converted in Model Convertor X. The scenery also comes with fully functional AI traffic to really bring the airport alive (doesn't interfere with UT2 or Traffic 360 etc.). Plus many 3D cars and buses. The RBS jetways were modeled and are static however the other are default ones which are animated. By Harry Patten.
Posted May 13, 2013 08:51 by uploader