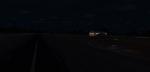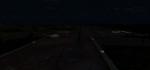 5.33Mb (150 downloads)
This update is for Emerald Scenery Design's Atmore Municipal Airport. Please read the readme contained in this file!! It contains very important information. Update by Chris Britton of Emerald Scenery Design.
Posted May 5, 2013 16:33 by Emerald Scenery Design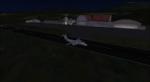 2.44Mb (912 downloads)
La Vanguardia Airport (IATA: VVC, ICAO: SKVV), Is an airport located in Villavicencio, Colombia. it serves charter and cargo airlines as well as private sectors.
Posted May 5, 2013 13:25 by Gabriel Marin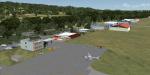 13.66Mb (2159 downloads)
This is a scenery of the small German airfield Trier-Fohren EDRT for the Microsoft Flight Simulator X. The scenery contains the airfield with textured tower and buildings. I made this scenery for my usage with photoreal ground textures made with SBuilderX. Unfortunately I have not the rights to distribute the texture layer made with SBuilderX , so I posted this scenery with standard FSX ground textures. That means, that the cars are not in a 100% position onto the standard FSX streets. But if you wish you can add a selfmade SBuilderX layer into the EDRT-scenery-file.
Posted May 4, 2013 05:41 by Patrick Freitag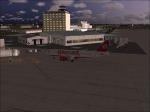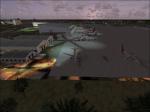 1.12Mb (1409 downloads)
Default VECC scenery updated and new extention terminal added.
Posted May 3, 2013 02:55 by Ratan Lewis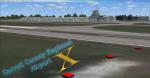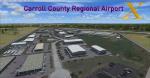 10.98Mb (556 downloads)
Carroll County Regional Airport is a Regional Airport on the edge of the town of Westminster, Maryland. Tucked in the middle of Carroll County, the airport brings Excitement to General Aviation and small Commercial Aviation flights. Using Photo Realistic Scenery, Working hangars, and Static aircraft, this High Quality addon with low frame impact is a must have!
Posted Apr 28, 2013 20:57 by Tom Neubauer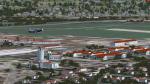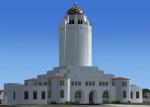 62.07Mb (2164 downloads)
Randolph Air Force Base for FSX. Fifth version for MSFS - incredibly detailed, with night and seasonal ground textures. Nearly all major buildings,including housing, are in the package. All structures custom made. Complete package includes AI aircraft doing touch-and-gos in the pattern.
Posted Apr 19, 2013 10:12 by James Shaddox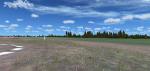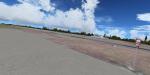 6.22Mb (367 downloads)
Located in Atmore, Alabama, Atmore Municipal Airport is a small airport with one 4,952 foot Asphalt runway, designated 13/36. Please read the readme contained in this file!! It includes very important information. Developed by Chris Britton of Emerald Scenery Design.
Posted Apr 13, 2013 18:54 by Emerald Scenery Design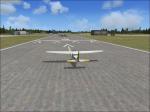 1.37Mb (548 downloads)
Quicker than expected, this is the latest of the 75FL airpark updates. This is the final update, and includes ALL parking spaces, along with corresponding hangars and houses. I spent a good amount of time on this, so I would appreciate if you enjoyed this airport as much as I do! Please enjoy!!
Posted Apr 11, 2013 15:20 by Davis Holdcraft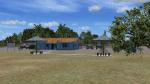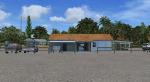 1.43Mb (1177 downloads)
Deadman's Cay - The Bahamas (MYLD. Deadman's Cay is one of two airports on Long Island served by Bahamas Air, Southern Air and Pineapple Air from Nassau. The scenery includes custom scenery objects; placement of library objects and landclass changes. Scenery is based on Bing Maps and photos taken locally, and it is optimized for use with UTX-TAC. By Art Poole
Posted Apr 9, 2013 03:01 by art poole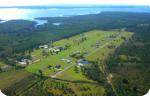 0.04Mb (1114 downloads)
Update for the default Sandy Creek Airpark on FSX. Includes paved asphalt runway, hangars, and houses.
Posted Apr 7, 2013 10:00 by Davis Holdcraft