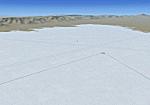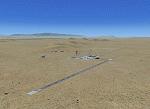 2.05Mb (1401 downloads)
Home of the White Sands Missile Range and White Sands Space Harbor, a former NASA training site and alternate space shuttle landing site.This scenery includes a landclass modification for fsx that adds the white alkali flats of White Sands National Monument that stretches from Holloman AFB west of Alamogordo, NM all the way west to the Oscura Mountains. By default, it is desert brown in FSX, when it should be very white. Microsoft also left out the Space Harbor runways of the old Northrup (Northrop) Strip as an available airport, this file adds it in. Also included are upgrades to the minor outlying default airports of Condron AAF, Oscura AAF, and Stallion AAF, that serve as support strips for the WSMR. Also included is a land class for the military city of White Sands. No changes are made to Holloman or Alamogordo airports. By Jason L. Terry
Posted Oct 9, 2013 14:38 by Jason L. Terry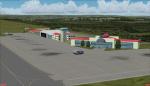 2.79Mb (766 downloads)
Bhisho is the Xhosa word for buffalo, which is also the name of the river that runs through this town. The town is part of the Buffalo City Metropolitan Municipality of the Eastern Cape, the urban agglomeration around East London. Made from Custom models and textures for FSX.
Posted Oct 9, 2013 09:01 by Jacques Botha
34.38Mb (418 downloads)
Redone previously released photorealistic scenery for SEMP Manta Ecuador also named Eloy Alfaro Intl. It was inaugurated by the Ecuadorian Air Force on October 24, 1978. It is the fourth busiest airport in Ecuador. Some glitches have been removed and new ADE based afcad implemented. Adds ground scenery and objects, static aircraft and more.
Posted Oct 7, 2013 23:44 by Sergey Stoyanov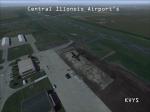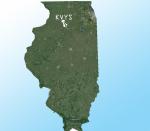 20.90Mb (473 downloads)
This update Fixes/Updates Illonois Valley Regional Airport. With New Photo Scenery with up to Hi-res Aprons. One of more to come in this series.
Posted Oct 7, 2013 07:56 by Justin K.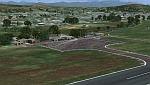 70.67Mb (777 downloads)
The Coromoto National Airport serves to Guanare's city, to the west of Venezuela. Currently this airport is not operating for commercial aviation. With photo-terrain scenery from satellite imagery of Google Earth. Photo-terrain area improved with Autogen files. Not compatible with versions prior to FSX. This scenery requires SP1, SP2, or the Acceleration expansion pack in order to be displayed correctly. Also includes a friendly Auto-Install.
Posted Oct 6, 2013 11:40 by David Maldonado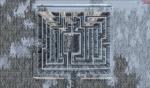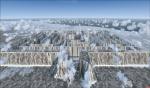 0.86Mb (532 downloads)
'The Labyrinth' is located in Canada's northwest territories. Created for fun. Small jets can make it through and if your good you can get a commercial jet through. Have fun with it.
Posted Oct 5, 2013 14:31 by Coosbay323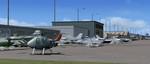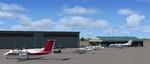 17.77Mb (1837 downloads)
Khartoum International Airport (HSSS) is an airport in Khartoum, the capital of Sudan. New version of one scenario from 2009, completely rebuilt to include new buildings and ground objects.
Posted Oct 3, 2013 22:15 by Sergey Stoyanov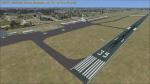 7.39Mb (598 downloads)
KMTW Manitowoc County Airport, Manitowoc, Wisconsin, US Manitowoc Airport is a county owned, public use airport located two miles northwest of the downtown Manitowoc, a city in Manitowoc County, Wisconsin, United States. It is categorized it as a general aviation facility. By Tony Vienonen.
Posted Oct 2, 2013 07:32 by uploader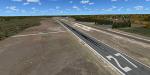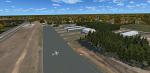 21.25Mb (958 downloads)
Crystal River Airport is a General Aviation airport, located in Crystal River, Florida. This freeware scenery for FSX, was developed by Jordan Shamblen of Emerald Scenery Design. Updated Photo-Real and initial bug fixes by Chris Britton.
Posted Sep 28, 2013 17:57 by Emerald Scenery Design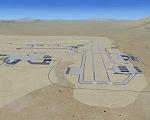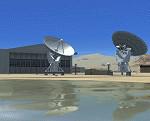 30.61Mb (3102 downloads)
Railroad Valley is our oldest scenery project and by far the largest. It was originally released for FS2000 and version 2 was used in the Battle of the Airlines 2003 online race. It is a follow on to our series of fictional airports and surrounding areas that we call Flight Centers, such as our popular Malibu Flight Center 2. Included in the package is our centerpiece - Flight Center 3 at Echo Canyon and Flight Center 4 at Lunar Lake. Flight Center 3 is our prime military headquarters, and functions as an aircraft manufacturing and flight test center all in one. It's much like a combined version of Edwards AFB and Palmdale Air Force Plant 42 in real life. Flight Center 4 is loosely based off of the High-technology Aerospace Warfare Center (or HAWC) from the earliest Dale Brown novels. The bases lie roughly 50 miles north of Area 51, Groom Lake, Nevada, and are just outside of the Nevada Test Site and the Nellis Air Force Range. In addition there are many other airports and flying locales too numerous to mention here. Full documentation contained within. Uses over 100 custom scenery macros specifically created for this release. Scenery and macros by Jason L. Terry. Additional Macros by Joshua B Nyhus.
Posted Sep 27, 2013 09:21 by Jason L. Terry