3.65Mb (856 downloads)
ADE based FLKK Kennet Kaunda Int. Lusaka Zambia scenery. This airport does not exist in FSX and FS9 because was recently renamed from FLLS (which is this originally coded in FSX/FS9). To remove the airport with ICAO code FLLS rename or delete a file with name APX55370 in the simulator main scenery folder(or just find it using any file search capabilities). Copy the files of the newly presented scenery in the Addon simulator folder and activate as usual.
Posted Jun 18, 2013 22:57 by Sergey Stoyanov
0.01Mb (669 downloads)
This patch will make my Fairchild AFB Photoreal scenery AI friendly.
Posted Jun 9, 2013 03:33 by Chuck79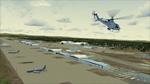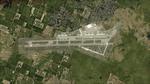 47.47Mb (3436 downloads)
Fairchild AFB. Home to the KC-135 Stratotanker in high res photoreal coverage. All buildings/Hangars custom made using Google Earth for reference.
Posted Jun 7, 2013 18:48 by Chuck79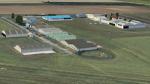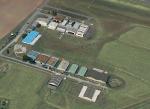 32.65Mb (2258 downloads)
FSX SP2 LFPA Persan Beaumont scenery. Persan Beaumont is an historic airfield dating back to pre WW2 times when it had a 5000ft runway. Now used for general aviation. This is high detail scenery and a great place to fly light aircraft in FSX. v 1.0 by Benoit Gaurant and Dan Guimbert Persan Beaumont airfield is located in the north suburbs of Paris in France. June 2013
Posted Jun 6, 2013 09:50 by admin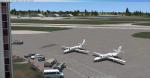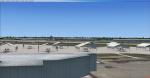 16.96Mb (809 downloads)
Martin State is located just north of Baltimore city. Home to the Maryland Air National Guard and Maryland State police, Baltimore County and City helicopters, and many general aviation aircraft. This scenery includes Photo Realistic images, Custom Objects and Default objects. Created by Tom Neubauer
Posted May 28, 2013 22:26 by Tom Neubauer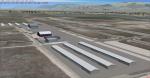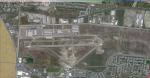 15.71Mb (954 downloads)
Located south of Salt lake city South west of the city, a gorgeous place to start a flight over the lake. Made with custom objects, default objects and photo-realistic ground textures. Created by Tom Neubauer
Posted May 28, 2013 21:33 by Tom Neubauer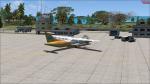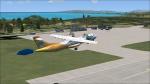 2.11Mb (1021 downloads)
Virac Airport is the only airport serving the island province of Catanduanes in the Philippines. It is located in the capital, Virac. The airport is classified as a Class 2 principal (minor domestic) airport by the Civil Aviation Authority of the Philippines, a body of the Department of Transportation and Communications that is responsible for the operations of not only this airport but also of all other airports in the Philippines except the major international airports. This Scenery was made using Airport Design Editor. And the buildings came from FSX that is said to be default. This is my first Scenery, tested in FSX SP1 and SP2 but not tested in Deluxe and DX10. In case of errors or bugs, please contact me immediately.
Posted May 27, 2013 23:04 by Aeron M. Tumanut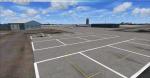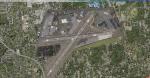 9.80Mb (810 downloads)
Located on Long Island, NY, this airport is where a lot of Long Islanders achieved their flight training. The airport comes with photo realistic scenery, as well as custom objects and default objects. Created by Tom Neubauer
Posted May 24, 2013 23:57 by Tom Neubauer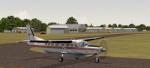 1.87Mb (455 downloads)
FSX Bradford Regional Airport in north western Pennsylvania. A complete remake of BFD (ICAO=KBFD). Compatible with default FSX Scenery and MegaScenery Earth 2.0 PA By Thomas M. Lewis
Posted May 24, 2013 23:51 by uploader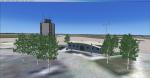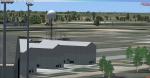 29.00Mb (450 downloads)
Welcome to Millington Regional Jetport. A larger airport from the typical airports I do, but still a good location. Lots of sights to see, and fairly flat ground. Located in Tennessee. Package includes Custom objects, default objects, and photo realistic ground textures.
Posted May 23, 2013 02:53 by Tom Neubauer