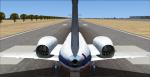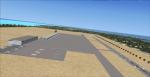 0.01Mb (207 downloads)
ICAO- TST2, My first scenery. nothimg crazy, located in Bahamas between TNCM and U.S.A as a long haul refuel or pit stop. Situated on an island. need feedback for final scenery just need you guys to fly in and out and give me feedback please.
Posted Mar 24, 2014 20:55 by Austrico Ramirez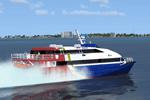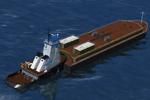 2.67Mb (3098 downloads)
This package adds AI ship traffic to the Mexican Gulf including traffic related to the off shore oil industry but it also puts additional ship traffic in the Caribbean Sea including cruise ships and on the Hudson River in New York. This package contains AI traffic files to be used with my packages "63 AI Ships and AI Ship Traffic for Europe and South America", "75 AI Ships and AI Ship Traffic" and "130 AI Ships and AI Ship Traffic" as well as couple of new models of typical American tugs and barges used on rivers and channels. With all this installed you will have 272 ship models available for AI traffic as well as an almost global AI Ship traffic following realistic shipping routes. The ships visit among other places Coatzacoalcos, Veracruz, Tampico, Corpus Christi, Freeport, Galveston, Houston, Texas City, Port Arthur, New Orleans, Mobile, Panama City, Tampa, Miami, Havana, Santo Domingo, Punta Cana, San Juan, Charlotte Amalie, Road Town, Saint Martin, Pointe-a-Pitre, Roseau, Fort-de-France, Caracas, Puerto Cortes, Belize City, Playa del Carmen, Cancun, Cozumel, Isla Mujeres, and Kingston - in addition to this a few routes are placed on the Hudson River in New York. You will need the above mentioned packages to get full benefit of this package.
Posted Mar 22, 2014 08:00 by Henrik Nielsen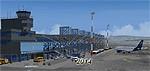 91.25Mb (5893 downloads)
FSX Scenery--GAP_LGTS X 2014 Thessaloniki Makedonia, Greece. Eight years after the first scene the group of Greek Airports Project invites you to travel in Thessaloniki which marked the route of the group in the area of Flight Simulator. The scene following the design of our philosophy which allows the simmer to enjoy a full scene without getting tired to find solutions which have to do with settings, yields etc, without unnecessary construction that nobody ever sees and which only need to create a commercial impression in some photos. Objects reconstructed with Gmax and 3dmax that make you enjoy your virtual trip to the airport, and not only because this time we have also included many points from the beautiful city of Thessaloniki as for example the known White Tower, the Aristotelous Square, the facilities of the Thessaloniki International Fair, the football stadiums of the best known groups, the opera house, the City Hall, and many others in a separate scenery (THESSALONIKI_VFR) included in this version which you are not obliged to install but in our opinion will give you a different sensation in your approach to Macedonia airport. The THESSALONIKI_VFR also combined with the very good photoreal from Antonis Gikas state of GAP "Hellenic Actual Scenery" and with any other photoreal is circulated to the region. Retained many of the features of the previous version as the transparent windows which give different feel on the inside part of the terminal, and replaced with different modern way. Of course for the FSX version corrected all non-compliant issues. Enjoy free your flight for the magnificent Thessaloniki, in Greece, in Macedonia. By Greek Airports Project.
Posted Mar 22, 2014 03:25 by uploader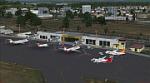 104.71Mb (1370 downloads)
The International Airport Manuel Carlos Piar, is the sixth airport in importance inside Venezuela and the principal air terminal of the south of the country. Puerto Ordaz is a planned city in southern Venezuela. Founded in 1952 as a mining export port on the banks of the Caroni River. Photo-terrain area improved with Autogen files. Only compatible with versions to FSX, P3Dv1.x or P3Dv2.x. Also includes a friendly Auto-Install.
Posted Mar 16, 2014 10:28 by David Maldonado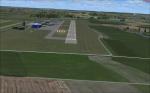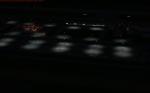 183.71Mb (2156 downloads)
Augsburg Airport (EDMA) is a regional airfield north of the City of Augsburg, southern Germany (~60 kilometers west of Munich). It was opened in 1968 and was regularly used by Augsburg Airways between 1985 and 2003. (Wikipedia) at this time it is mainly used as a general aviation and business airfield and for charter flights This scenery package contains Augsburg Airport as it was in 2003 and the surrounding Area, featuring - Photo Scenery with night and seasonal variants, - custom Autogen, - Aiport with custom buildings and apron textures - gliding field (uses ICAO code EDM2 in order to make the extra frequency work). - thermals above some industrial areas
Posted Mar 14, 2014 05:32 by dave_h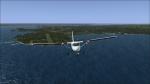 0.01Mb (327 downloads)
A fictional scenery for a real seaplane base in Afton, Oklahoma. I have added a grass strip, cabins, docks, and other objects. Includes RWY 12 and EZ Scenery objects.
Posted Mar 9, 2014 22:55 by Brett Lee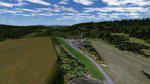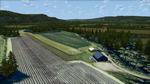 324.30Mb (857 downloads)
Grassfields of Norway (GFoN), adds quite a few missing Norwegian grassfields. The first edition, v1.0, adds 8 grassfields. ENKE Kjellstad, ENHY Huseby, ENEB Eidsberg, ENRT Ruteig, ENVM Veum, ENLE Lier, ENEE Egge & ENTN Torsnes. By Marius Risan. Zip file preview for preview images.
Posted Mar 6, 2014 12:36 by uploader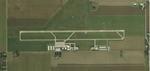 0.01Mb (229 downloads)
Goshen Municipal Airport, Indiana (updated). Update to the existing FSX Goshen Municipal. Please backup your existing files before installing.
Posted Mar 5, 2014 16:00 by Seth Miller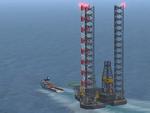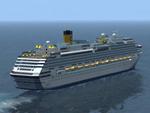 56.26Mb (6819 downloads)
This package contains 130 new AI ships and AI ship traffic routes for the North Sea, the Norwegian coast and the sea around the Arabian Peninsula and a few routes for the Mediterranean Sea. The new ship models include 40 ferries, 4 cruise ships, different types of fishing vessels, Platform Supply Vessels (PSV), Offshore Subsea Construction Vessels (OSCV), and shuttle tankers from off shore oil industry, a pirate mother ship, pirate attack boats, a Greenpeace ship, a heavy lift ship, a couple of frigates, a coast guard ship, container ships, bulk carriers, a number of small coasters, and much more. Around 40 ships have landable helicopter platforms - all marked with an H. Most ships will have simple animations and custom wake, smoke and light effects. Ships visits among other places Le Havre, Plymouth, Jersey, Hull, Aberdeen, Oslo, Kristiansand, Stavanger, Bergen, Trondheim, Bodo, Narvik, Tromso, Hammerfest, Murmansk, Mallorca, Rome, Neaples, Heraklion, Port Said, Suez, Jeddah, Djibouti, Salalah, Muscat, Dubai, Abu Dhabi, Doha, Ras Tanura, Kuwait, Basra, Bandar Imam, Mogadishu, Karachi, and Mumbai. In order to get full benefit of this package you must first download and install 63 AI Ships and AI Ship Traffic for Europe and South America, 75 AI Ships and AI Ship Traffic, and the corresponding patch. With that installed you will have a total of 268 ships on shipping routes across the globe. Full credits to the many people who have contributed in this project can be found in the PDF manual.
Posted Mar 2, 2014 05:19 by Henrik Nielsen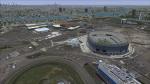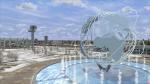 85.46Mb (3230 downloads)
Expanded Flushing Meadows, Queens, New York (NY) USA scenery to include the Meadowlands in NJ, home to Metlife Stadium. Adds LOD 17 (1m) photoscenery of the Meadowlands, New Jersey; Metlife Stadium and other structures; winter textures added for both Flushing Meadows and Meadowlands; fountain and other effects; some night textures. By Wally Bien.
Posted Feb 27, 2014 08:44 by Wally Bien