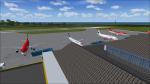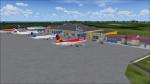 5.38Mb (1623 downloads)
Gustavo Rojas Pinilla International Airport (SKSP) is the main airport in the archipelago of San Andres, Providencia and Santa Catalina, which is able to receive large aircraft, to accommodate a number of seasonal and charter flights to and from different parts of the Americas and Europe. Includes added buildings and static aircraft
Posted Sep 21, 2013 00:36 by Gabriel Marin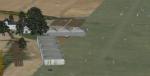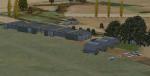 1.96Mb (455 downloads)
This is an expansion for the FSX default airstrip Ekra Raarup airfield in Denmark. I have added buildings and runway lights. Scenery created by (c) 2013 Henrik Hansen Made with Microsoft Flight Simulator X deluxe sp2, SDK Object Placement Tool.
Posted Sep 18, 2013 09:41 by Henrik Hansen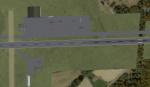 0.00Mb (91 downloads)
(V2) Made for an FSEconomy group called Chesapeake Charters. The paved runway has been widened, extended (by a lot) and parking and buildings added to represent Chesapeake Charters' FBO. The large fuel tank near the new buildings is a scenery object only, parking near it will not fill your tanks. This was intentional, because in FSEconomy taxiing through a fuel box can cause problems
Posted Sep 16, 2013 03:06 by Brian Z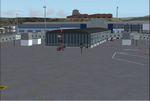 42.97Mb (2461 downloads)
Airport Liee 2013 for FSX\P3D Liee is the most important Sardinia's airport for number of passengers. The island is on the Mediterranean sea, on Italy. The low cost traffic agrees European Tourists to come on the island. This is Liee2013 airport. It is update to August 2013 and reproduce near 100% the real airport. This file includes also Cagliari with its monuments and interesting zones.Traffic and animation are enclosed on this airport.
Posted Sep 12, 2013 03:43 by uploader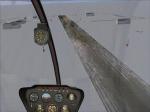 0.00Mb (747 downloads)
Have fun with this 'Santa Claus' International Airport, North Pole.
Posted Sep 10, 2013 14:39 by Zilvinas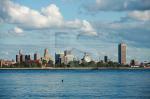 0.01Mb (2295 downloads)
This includes update for standard KBUF, Buffalo Niagara International Airport for FSX. Includes runway 5-23 extension, accurate gates, fire dept. and helipad for Mercy Flight air ambulance service. Also has "The Ralph" football stadium and first Niagara center along with Darian lake and many local hospitals. Made with Airport Design Editor 9x
Posted Sep 8, 2013 18:03 by Jon G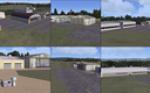 0.27Mb (671 downloads)
Five FSX terrains around Dijon, France, improved or new, with Beaune-Challanges (LFGF), Dijon-Darois (LFGI), Nuits-Saint-Georges-La Berchere (LFGZ), Pouilly-en-Auxois-Maconge (LFEP), and , Til-Chatel (LFET). Also improved is Dijon-Longvic (LFSD). With a French readme too
Posted Sep 8, 2013 10:37 by G. Guichard
0.27Mb (557 downloads)
FSX patches correcting some faulty terrain at Annaba or Oran, Algeria, and with lighthouses for Annaba and Bejaia. Comes too with a French readme too
Posted Sep 8, 2013 08:49 by G. Guichard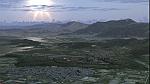 76.82Mb (1880 downloads)
Mariscal Sucre Air Base or the Tacariguas Airport is a commercial national airport and military air base, which serves to Maracay's city, State Aragua, Venezuela. It was opened for the civil population in November, 2010. With photo-terrain scenery from satellite imagery of Google Earth. Not compatible with versions prior to FSX. This scenery requires SP1, SP2, or the Acceleration expansion pack in order to be displayed correctly. Also includes a friendly Auto-Install.
Posted Sep 6, 2013 06:14 by David Maldonado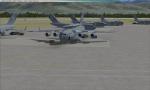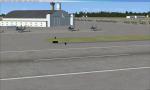 33.14Mb (1553 downloads)
Military AI Works Elmendorf AFB V2, icao - PAED. /Flight Simulator X/, AI flight plan BGL has not been converted to FSX, they are in FS9 - FS2004 format. You'll have to convert them with AI Flight Planner to FSX. The C-12F prop textures have been replaced with FSX compatible propeller textures.
Posted Sep 1, 2013 17:23 by T. Marson