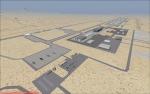 1.71Mb (1065 downloads)
KTNX- Tonopah Test Range, Tonopha, NV, USA Tonopah Test Range Airport is located near the center of the Tonopah Test Range, 27 NM southeast of Tonopah, NV. It is a major air- field with a 12,000 ft runway, instrument approach facilities, and nighttime illumination. By Tony Vienonen
Posted Jan 31, 2013 14:26 by uploader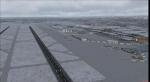 0.81Mb (8973 downloads)
FSX EDDF Frankfurt Airport, Frankfurt, Germany. With new Terminal A Plus, ILSZ and ILSY for RWY 07L-25R, Runways taxiways and taxiway signs are up to date ( January 2013). The gates have gate signs to show the number of the gate and gates and parking positions have ground painted taxiway signs for better orientation. Update for V3 removes AI traffic from taxiway P. This is complete scenery, previous version not needed. By Stefan Liebe.
Posted Jan 31, 2013 13:51 by admin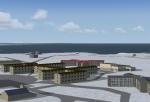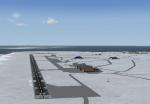 1.14Mb (1744 downloads)
Presenting an enhanced area scenery of Shemya Island, Aleutians, Alaska Eareckson Air Station (Shemya Air Force Base) Compatibility with Flight Simulator X
Posted Jan 26, 2013 03:47 by Sam Sanders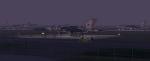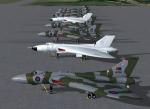 80.09Mb (1942 downloads)
FSX AI Aircraft. Avro Vulcans and retro scenery of RAF Waddington with 26 aircraft. 7-LOD models with 8 variations and a variety of textures, including the only flying Vulcan remaining in the world - XH558. Also included is a sound pack that will make the room shake when the aircraft depart and a Paint kit. Separate pack in FSX native code is in JY_AI_Vulcans_FS9_1.zip. By John Young, ACG. Sound by Military Sound Studios.
Posted Jan 25, 2013 19:55 by uploader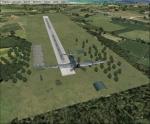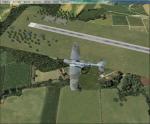 0.00Mb (539 downloads)
This is a depiction of WSST during the Battle of Britain created for use by fellow members of the 91st Bombardment Group (H). As there was no substantial photos of the airfield and only a modern day aerial view, I did my best to recreate an accurate image from text and images of other Armee de l'Air airbases captured by the Nazis. This airfield is near Calais and was used by JU87 Stukas and smaller numbers of fighter aircraft.
Posted Jan 24, 2013 11:15 by Chris Duncan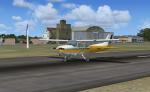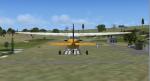 1.73Mb (910 downloads)
LOGG Guessing Punitz in Austria does not exist in FSX, so I made it.
Posted Jan 23, 2013 08:57 by W.Wassmann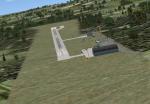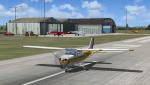 1.79Mb (728 downloads)
LOAB Dobersberg in Austria does not exist in FSX, so I made it.
Posted Jan 23, 2013 08:41 by W.Wassmann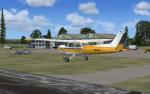 0.00Mb (725 downloads)
Gmunden Airport in Austria does not exist in FSX, so I made it.
Posted Jan 23, 2013 08:36 by W. Wassmann
0.05Mb (895 downloads)
Here is a North Korea Scenery Mega Package. It's far from perfect but it does put quite a few airports (about 50) in there correct places. More info in the readme.txt. Not tested in FS2004. Made with ADE9x
Posted Jan 20, 2013 01:36 by Matt Martin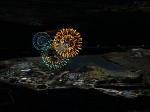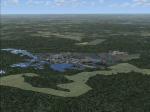 26.53Mb (1098 downloads)
Perl Acres (46NJ) is located right across the road from Six Flags Great Adventure & Wild Safari in Jackson, New Jersey, USA. Enjoy viewing this popular central New Jersey theme park from the air and try to spot the animals at the safari. Don't forget to watch the fireworks show, it starts daily at 9:00 p.m. in the summer. This scenery was created using Airport Design Editor FSX Edition. Scenery objects were created using Google SketchUp and converted for FSX using ModelConverterX and Library Creator XML by Arno Gerretsen. Photo realistic scenery was created using SBuilderX by Luis Vieira de Sa. Installation instructions: 1. Unzip this file to a temporary folder. 2. Copy the 46NJ folder to your FSX Addon Scenery folder and add this to your FSX scenery library. Christopher G. Clawson
Posted Jan 7, 2013 19:07 by uploader