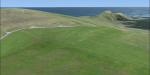 31.01Mb (1880 downloads)
Photorealistic scenery for EGPB in Scotland. Sumburgh Airport is the main airport serving Shetland Island in the north of Scotland
Posted Aug 25, 2013 02:15 by sander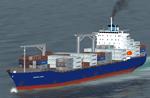 1.80Mb (2661 downloads)
This package contains an update to be used with my packages "63 AI Ships and AI Ship Traffic for Europe and South America" and "75 AI Ships and AI Ship Traffic" when they are used together and to "75 AI Ships and AI Ship Traffic", when it is used alone. It replaces the ship "AI_Hyundai_Container" with an improved model, it corrects a problem with a model cfg file and it adds a missing wake texture for the Alboran ferry. If you install this patch you do not need the "Patch for 63 AI Ships and AI Ship Traffic" but you must install this update as the last in the installation process for my AI Shipping. This package is part of a Global AI Shipping project for FSX, however, the container ship models included in this package can also be used individually for creating your own AI ship traffic.
Posted Aug 23, 2013 12:11 by Henrik Nielsen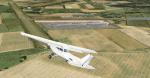 7.77Mb (911 downloads)
FSX Cecina and San Vincenzo Airfields plus Volterra Scenery. A scenery of Cecina and "Il Gabbiano" (San Vincenzo) airfields, in Tuscany, Italy. This package include also some improvement on the default tuscan landscape and a simple scenery of Volterra. By Giuseppe Alonci.
Posted Aug 21, 2013 01:56 by Giuseppe Alonci
0.00Mb (272 downloads)
EPKR Krosno Airfield, Poland. Modified FSX stock, added real frequency, some ultralight aircrafts near hangar no.2, real runways. Update adding Su-22 and real tower and hangar no.1 nearly.
Posted Aug 20, 2013 02:09 by Marcin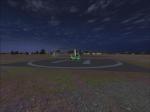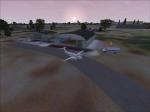 3.84Mb (259 downloads)
Alternate FSX vo17 airport scenery in India. Adds more objects to the default in FSX.
Posted Aug 19, 2013 18:14 by Ratan Lewis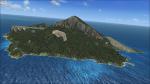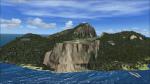 1.98Mb (3892 downloads)
SABA island scenery pack. The island has become a resort for celebs...hotels, casino's, golf courses, hiking, sailing, boating, seaplanes, etc. Jauncho Yrausquin airport (SABA) has been upgraded to facilitate heavy aircraft. A new airport has also been added to the same small island named Shamrock Ridge (COLL) with a sheer 800ft drop facing you on landing and take off right between two cliff faces. Both airports have seaplane docks with starts. Enjoy ! Created by Geoff Peel using ScruffyDuck Software Airport Design Editor FSX Edition.
Posted Aug 17, 2013 04:00 by Geoff Peel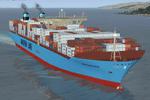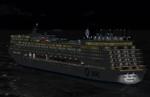 0.84Mb (3888 downloads)
This package contains AI ship traffic files to be used with my packages 63 AI Ships and AI Ship Traffic for Europe and South America and 75 AI Ships and AI Ship Traffic. This package updates all European routes from 63 AI Ships and AI Ship Traffic for Europe and South America so they benefit from the total of 138 ships included in the two packages. At the same time the routing has been improved and expanded so the coverage is far wider - from Tenerife to Saint Petersburg... The ships visit among other places Gibraltar, Tenerife, Lisboa, Rotterdam, Liverpool, Le Havre, Copenhagen, Amsterdam, Oslo, Gdansk, Felixstowe, Portsmouth, Bordeaux, Brest, Cherbourg, Antwerp and many more. A great thanks to Jean-Pierre Fillion, Didier Lagaffe Puentes and Robystar for letting me use some of their models in the project and to all the beta testers.
Posted Aug 16, 2013 16:02 by Henrik Nielsen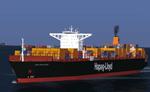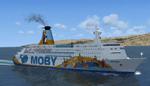 32.56Mb (6189 downloads)
This package contains 75 different AI Ships with FPS friendly textures and models based on real ships including the world largest container ship Maersk Mckinney Moller and a collection of other ships including cruise ships, ferries, oil tankers, bulk carriers, gas tankers, sail ships, research vessels all with numerous repaints. This package also includes a full set of AI shipping routes for the Mediterranean Sea from Gibraltar to Istanbul and Port Said and for Asia from Tokyo to Kuala Lumpur. Ships will visit among other harbors: Hong Kong, Singapore, Kobe, Busan, Dalian, Shanghai, Manila, Xiamen, Macau, Marseille, Valencia, Barcelona, Livorno, Athens, Malta, Nice, and many more. This package is an expansion of my package 63 AI Ships and AI Ship Traffic for South America and Europe and to benefit fully from this you should install first 63 AI Ships and AI Ship Traffic for South America and Europe and the Patch for 63 AI ships and AI Ship Traffic. With everything installed you will have 138 ships sailing the FSX Oceans. This package has been developed with contributions from among others Jean-Pierre Fillion, Didier Lagaffe Puentes and Robystar. I would like to thank these three as well as everybody who have encouraged and supported the project or participated in the beta testing. More routes for these ships can be expected soon. First look out for AI Ship Traffic for North West Europe.
Posted Aug 16, 2013 15:53 by Henrik Nielsen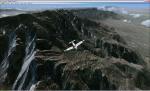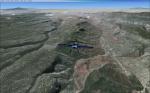 808.60Mb (2577 downloads)
Update to LOD14 photoreal scenery of the state of New Mexico. New Mexico Photoreal Scenery. This covers Albuquerque, Santa Fe, and the Jemez Mountains. Includes Jemez Canyon in LOD15. Jemez Canyon and Sandia Crest is now LOD15. Corrects the colors of the Sangre de Christo Mountains (LOD14) around Santa Fe.
Posted Aug 16, 2013 03:23 by Scott "Violingineer" F.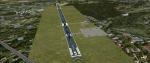 1.98Mb (464 downloads)
This is scenery for MDMC (Osvaldo Virgil Airport) which is located in Montecristi, The Dominican Republic. This is the first version of this scenery for this airport. In this scenery you will see the runway was extended to the right length, all gates that are found in real life where added, and airport buildings were added. In versions to come even more detail.
Posted Aug 13, 2013 22:50 by Orlandy Perez