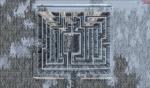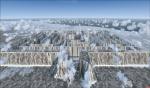 0.86Mb (528 downloads)
'The Labyrinth' is located in Canada's northwest territories. Created for fun. Small jets can make it through and if your good you can get a commercial jet through. Have fun with it.
Posted Oct 5, 2013 14:31 by Coosbay323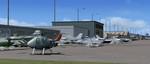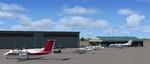 17.77Mb (1798 downloads)
Khartoum International Airport (HSSS) is an airport in Khartoum, the capital of Sudan. New version of one scenario from 2009, completely rebuilt to include new buildings and ground objects.
Posted Oct 3, 2013 22:15 by Sergey Stoyanov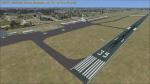 7.39Mb (594 downloads)
KMTW Manitowoc County Airport, Manitowoc, Wisconsin, US Manitowoc Airport is a county owned, public use airport located two miles northwest of the downtown Manitowoc, a city in Manitowoc County, Wisconsin, United States. It is categorized it as a general aviation facility. By Tony Vienonen.
Posted Oct 2, 2013 07:32 by uploader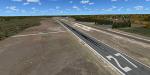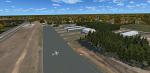 21.25Mb (951 downloads)
Crystal River Airport is a General Aviation airport, located in Crystal River, Florida. This freeware scenery for FSX, was developed by Jordan Shamblen of Emerald Scenery Design. Updated Photo-Real and initial bug fixes by Chris Britton.
Posted Sep 28, 2013 17:57 by Emerald Scenery Design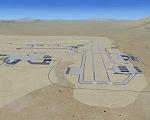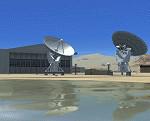 30.61Mb (3053 downloads)
Railroad Valley is our oldest scenery project and by far the largest. It was originally released for FS2000 and version 2 was used in the Battle of the Airlines 2003 online race. It is a follow on to our series of fictional airports and surrounding areas that we call Flight Centers, such as our popular Malibu Flight Center 2. Included in the package is our centerpiece - Flight Center 3 at Echo Canyon and Flight Center 4 at Lunar Lake. Flight Center 3 is our prime military headquarters, and functions as an aircraft manufacturing and flight test center all in one. It's much like a combined version of Edwards AFB and Palmdale Air Force Plant 42 in real life. Flight Center 4 is loosely based off of the High-technology Aerospace Warfare Center (or HAWC) from the earliest Dale Brown novels. The bases lie roughly 50 miles north of Area 51, Groom Lake, Nevada, and are just outside of the Nevada Test Site and the Nellis Air Force Range. In addition there are many other airports and flying locales too numerous to mention here. Full documentation contained within. Uses over 100 custom scenery macros specifically created for this release. Scenery and macros by Jason L. Terry. Additional Macros by Joshua B Nyhus.
Posted Sep 27, 2013 09:21 by Jason L. Terry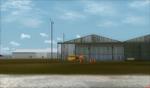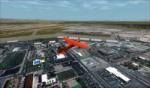 31.57Mb (1930 downloads)
FSX Willians Gateway (KIWA), Arizona (AZ), USA. Phoenix Mesa Gateway Airport (KIWA), formerly Williams Gateway Airport (1994-2008) and Williams Air Force Base (1941-1993), is a commercial airport located in the southeastern area of the city of Mesa, 20 miles (32 km) southeast of Phoenix, in Maricopa County, Arizona, United States. The airport is owned and operated by the Phoenix-Mesa Gateway Airport Authority. The airport authority is governed by a six member board, composed of the mayors and tribal governor of the town of Gilbert, city of Mesa, town of Queen Creek, Gila River Indian Community, city of Phoenix, and the city of Apache Junction. By Fernando Angel Gonzalez.
Posted Sep 26, 2013 11:58 by uploader
0.01Mb (358 downloads)
ADE based scenario of HUEN Entebbe Intl Uganda. Install as usual.
Posted Sep 21, 2013 19:52 by Sergey Stoyanov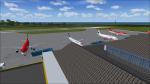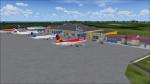 5.38Mb (1623 downloads)
Gustavo Rojas Pinilla International Airport (SKSP) is the main airport in the archipelago of San Andres, Providencia and Santa Catalina, which is able to receive large aircraft, to accommodate a number of seasonal and charter flights to and from different parts of the Americas and Europe. Includes added buildings and static aircraft
Posted Sep 21, 2013 00:36 by Gabriel Marin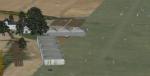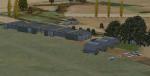 1.96Mb (455 downloads)
This is an expansion for the FSX default airstrip Ekra Raarup airfield in Denmark. I have added buildings and runway lights. Scenery created by (c) 2013 Henrik Hansen Made with Microsoft Flight Simulator X deluxe sp2, SDK Object Placement Tool.
Posted Sep 18, 2013 09:41 by Henrik Hansen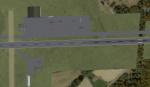 0.00Mb (91 downloads)
(V2) Made for an FSEconomy group called Chesapeake Charters. The paved runway has been widened, extended (by a lot) and parking and buildings added to represent Chesapeake Charters' FBO. The large fuel tank near the new buildings is a scenery object only, parking near it will not fill your tanks. This was intentional, because in FSEconomy taxiing through a fuel box can cause problems
Posted Sep 16, 2013 03:06 by Brian Z