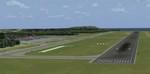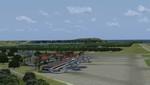 26.27Mb (1141 downloads)
Saipan International Airport for FSX SP2/Acceleration. Saipan International Airport, also known as Francisco C. Ada/Saipan International Airport, is a public airport located on Saipan Island in the United States Commonwealth of the Northern Mariana Islands in the southern Pacific. M Van Der Linden
Posted Oct 15, 2014 02:16 by Nicolas Neveu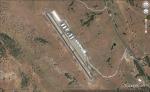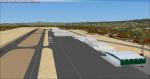 26.83Mb (465 downloads)
Calaveras County Airport (ICAO: KCPU) also known as Maury Rasmussen Field, is a public airport located four miles (6 km) southeast of the central business district of San Andreas, in Calaveras County, California, United States. It is owned by the County of Calaveras. For the 12-month period ending September 21, 2005, the airport had 25,000 aircraft operations, an average of 68 per day, all of which were general aviation. A great airport to depart from for some mountain flying as it is located not far from the sierra Nevada Mountains. I noticed there was no scenery for this airport so I fixed that. Airport includes custom lights and a animated hanger. full details in the readme. Scenery by CountryFlyboy. be shur to visit me on Youtube for weekly Flight Simulation News and videos
Posted Oct 14, 2014 01:35 by CountryFlyboy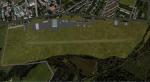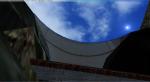 6.72Mb (1717 downloads)
Airfield of Belluno (LIDB) and dam of Vajont in Italy.
Posted Oct 11, 2014 12:30 by Voyager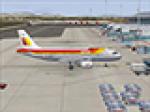 11.45Mb (1076 downloads)
Fixed: These textures are for the FAIB FSX version of the A319 CFM. They are the complete Iberia A319 fleet as of 2014. The base file can be found on http://fsxaibureau.com/manufacturing/. Please make sure it is the FSX model not the FS9 model you are using. All textures are in .dds format please read the READ ME file for installation. Look out for the A320 and A321 Iberia fleets soon.
Posted Oct 6, 2014 01:17 by Nick Fionnlagh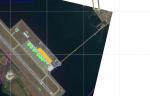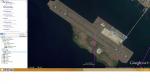 0.82Mb (882 downloads)
RJFU Nagasaki, Japan, is an Adex based compilation of Nagasaki Airport, Omura City, Nagasaki Pref.
Posted Oct 5, 2014 21:52 by Sergey Stoyanov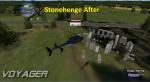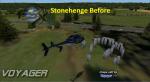 2.47Mb (1257 downloads)
Updated Stonehenge scenery in the UK. Adds more monuments to the default scenery.
Posted Oct 4, 2014 02:01 by Voyager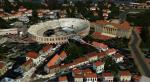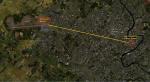 7.48Mb (2768 downloads)
FSX Verona scenery. Verona Arena is a Roman amphitheatre in Piazza Bra in Verona, Italy. Added the Verona arena and Palace Barbieri. To make it easier to locate the buildings in the scenery I included 2 hot air balloons stationed in the sky above.
Posted Oct 4, 2014 01:51 by Voyager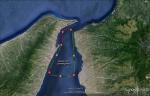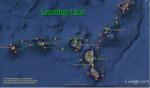 23.74Mb (1341 downloads)
This scenenery is a simulation of naval and tourist traffic in the Strait of Messina (Italy/Sicily/Messina). In addition other 2 routes of the USS NIMITZ. The first route of the USS NIMITZ is limited in the Straits of Messina while the second path sees the USS NIMITZ around the Aeolian Islands. For a complete overview or mapping of the paths mentioned above are included in this package and the related photo file for Google Earth.
Posted Oct 4, 2014 00:19 by Voyager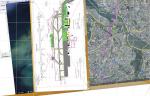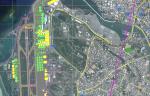 40.37Mb (1838 downloads)
ROAH Okonawa Airport is one of the aerodromes situated on Okinawa island, Japan. Installation as usual. Project work evaluation is into added directory.
Posted Oct 3, 2014 20:53 by Sergey Stoyanov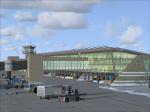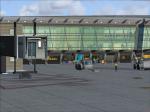 84.75Mb (3590 downloads)
Armando Tola-El Calafate International Airport, Argentina. Animated people and vehicles. Summer and Winter versions.
Posted Oct 2, 2014 11:18 by SIMARG Simulacion Argentina