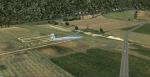 0.00Mb (296 downloads)
Harris Hill Emergency Field This is a simple add on for those who want the ultimate realism for their Harris Hill scenery by me. See my Harris hill scenery here. This is the Emergency landing strip for gliders that can't make the main field due mostly to congestion at the end of a busy competition day, but also serves for those who find themselves to low to make the field. There is no ICAO code for this field so it is simply designated HHEM for FSX. I changed the land class for the valley in which it resides so as to reflect more accurately what is actually there.If your using another landclass product you may see some difference from the screen shots. I tested with ORBX World and UTX.
Posted Jun 15, 2014 22:47 by Jon Davidson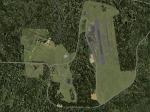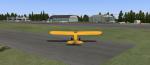 16.52Mb (453 downloads)
4NY8- Harris Hill Harris Hill is known as the soaring Capital of the U.S. because of its' history, Martin Schempp(German soaring pioneer) "discovered" the area while traveling on business in the 1930's. (He worked in Pittsburgh PA at the time) Elmira NY is situated in a valley surrounded by hills facing several different prevailing wind possibilities. Presented with outstanding bungee launch points for any wind condition, several national soaring contests were held there before World War Two. Harris Hill is the only remaining of the original slope sites, and is now home to Harris Hill soaring Corporation and the National Soaring Museum. The former Schweizer Aircraft Co.is located below Harris Hill at KELM, was before its closing, the only family owned sailplane manufacturer and aerospace contractor in the U.S. They ceased making sailplanes in the 1980's and continued in the Aircraft manufacturing business until selling to Sikorsky in 2004. If you like this scenery I also plan to publish a new KELM - Elmira Corning Regional Airport, as well as the Harris Hill emergency field with new land class. Feel free to contact me via email directly if you are interested and can't locate it online. All my sceneries will be published on AVSIM, and Simviation. Included: This package includes Harris Hill field, The Harris hill Youth camp site, and Harris hill Park and Driving range.All buildings are represented as close as possible to the actual structures.
Posted Jun 15, 2014 22:44 by Jon Davidson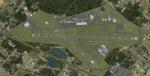 2.35Mb (673 downloads)
KELM, Elmira Corning Regional Airport, New York. This is an expanded airport package including all the most recent buildings at Elmira Corning Regional Airport KELM. Included are the Sikorsy building and recent runway extensions. I added some staic aircraft to the now defunt National Warplane Museum, and Schweitzer plant. These are a historical reference to better days in the past for KELM. Now that Sikosky has closed, there are a lot of disused structures there. I also added the local Mall and a local industrial park that was once home to an RC club, the field was sometimes used as a glider emergency landing field. It no longer exists in the real world. Look for it north east of the airport.
Posted Jun 15, 2014 22:23 by Jon Davidson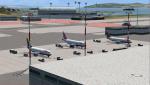 5.69Mb (4839 downloads)
The update includes a new CVX file to exclude autogen. (I'm sure now every tree es deleted.) Additionally the update includes two new bgl-files (with textures) for groundmarkings and the barriers on the apron.
Posted Jun 11, 2014 06:20 by Klaus-Peter Kniffka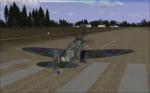 0.63Mb (532 downloads)
The airstrip is located between Bergerac and Sarlat in department Dordogne, South West France. Every 15th of August there is a meeting with the French Air Force and lots of other aeroplanes.
Posted Jun 1, 2014 11:08 by Charles Lesage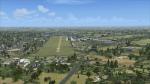 0.24Mb (935 downloads)
Yeovil, Henstridge & Merryfield airfields in SW UK. FSX default for these are very poor so I created them for myself. Please read the readme file within zip file. May 2014.
Posted May 27, 2014 05:55 by M.Connolly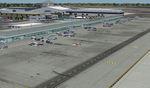 81.49Mb (1787 downloads)
Detailed scenery of Long Beach Airport (Daugherty Field), Long Beach, California, USA. This is version 4 incorporating the latest design techniques and upgraded to the latest development stage. This version includes the modern new terminal and the new parking garage. This is a brand new stand alone version for FSX/P3Dv2. By Shehryar Ansari
Posted May 26, 2014 05:38 by Nicolas Neveu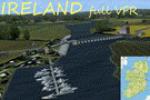 217.40Mb (1619 downloads)
IRELAND FULL VFR (for FSX Acceleration) To prevent file manipulation, and ease of installation, here "Ireland Full VFR" This pack is the sum of my addons for Ireland VFR : No. 01 to 04. Built on the Orbx scenery, but can run on a different configuration, only a few visual inconvenience. 30 locations (Castles, Abbeys, Manors, powerstations...). Created by Daniel Florentin
Posted May 26, 2014 05:25 by Nicolas Neveu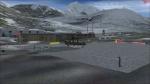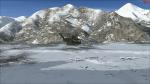 34.37Mb (808 downloads)
Siachen Base Camp is approximately 6 hours drive north from the town of Leh which is in the Indian State of Jammu and Kashmir. It is the Base Camp of Indian Army in the Siachen Glacier region, controlled by India but also claimed by Pakistan. The temperature goes down to -50 degrees C during winters. The Indian Army mans the Glacier operations from the Base Camp. India built the world's highest helipad on the glacier at Point Sonam, 21,000 feet (6,400 m) above the sea level, to supply its troops.
Posted May 25, 2014 05:45 by PollenFly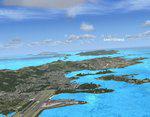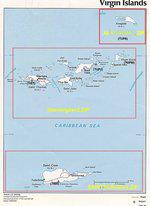 14.13Mb (2862 downloads)
British and US Virgin Islands,including the correct redefinition of coasts islands and landscape. Includes 3 airports: -The Cyril E. King airport at St. Thomas located on the southwestern side of St Thomas US Virgin Isl (TIST) -Terrance B Lettsome Intl Airport Information. Located in Tortola, Virgin Isl (br) : TUPJ -Virgin Gorda Airport located in Virgin Gorda, Virgin Islands,(br): TUPW and MESH in LOD 10 (30 m) of Virgins islands arc. By Valladier Jean Louis
Posted May 24, 2014 04:54 by Nicolas Neveu