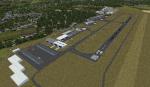 28.15Mb (3078 downloads)
FSX scenery of the small German airfield Bonn-Hangelar. For further information see the Readme file !
Posted Sep 9, 2014 07:31 by Patrick Freitag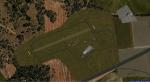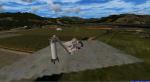 4.17Mb (609 downloads)
(LICX) Condofuri Marina (RC) airport in the Calabria area of Italy.
Posted Sep 7, 2014 07:42 by Voyager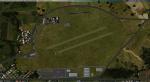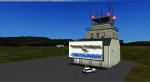 4.15Mb (1213 downloads)
Rieti Airfield (LIQN), Italy. is an aerodrome located 1.34 nautical miles (2.48 km; 1.54 mi) northwest of Rieti, a city in the Lazio region in Italy. It is also known as G. Ciuffelli Airport. By Voyager
Posted Sep 7, 2014 05:33 by Voyager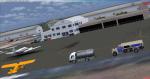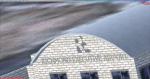 19.96Mb (707 downloads)
This scenery addon will update KFCI in Richmond, VA to it's current appearance in 2014. The ramps and taxiways have been added as the airport has grown since FSX came out. Also, the main terminal is added along with all hangars; these have all been custom made. All other objects are default FSX objects. This scenery works best with photoscenery but will also work with default FSX.
Posted Sep 6, 2014 17:55 by Wes Van Gelder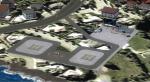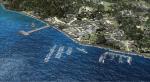 60.52Mb (1171 downloads)
Package scenarios for heliports in the Aeolian Islands (Sicily - Messina). This includes heliports all 7 islands, preview only picture (LIEJ) Eli Stromboli. Scenery optimizer for UTX.Italian - Pacchetto scenari per gli eliporti delle Isole Eolie (Sicilia - Messina). Sono compresi gli eliporti di tutte e 7 le isole, in anteprima solo le foto di (LIEJ) Eli Stromboli. Scenario ottimizzato per UTX. -
Posted Sep 5, 2014 10:09 by Voyager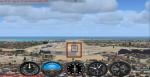 0.43Mb (817 downloads)
This is a fix for my scenery lmml.zip. The ILS for RWY 14/32 caused conflicts with the stock-ILS because they used the same frequences. This caused wrong ILS-approaches. I changed it to 109.75 MHZ for RWY 14 and 110.55 MHZ for RWY 32.
Posted Sep 4, 2014 14:46 by Klaus-Peter Kniffka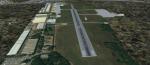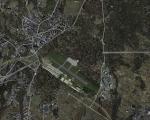 17.43Mb (1985 downloads)
Vergiate Airport (LILG) in northern Italy, near Milan. FS9 version converted for FSX (Italian - Vergiate Aeroporto (LILG) Italia Versione FS9 convertita per FSX)
Posted Sep 3, 2014 12:41 by Voyager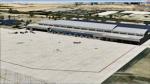 20.11Mb (699 downloads)
These files fix the photoreal night texture and the hangar door animation for the Yuma scenery uploaded earlier.
Posted Sep 2, 2014 14:04 by Shehryar Ansari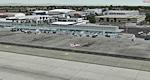 77.23Mb (2227 downloads)
Detailed scenery of Long Beach Airport, Long Beach, California, USA. This is version 5 incorporating the latest design techniques and upgraded to the latest development stage. This version includes the modern new terminal and the new parking garage. This is a brand new stand alone version for FSX/P3Dv2. **Includes all fixes**
Posted Sep 2, 2014 13:45 by Shehryar Ansari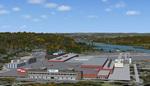 1.57Mb (533 downloads)
FSX Sikorsky Aircraft Company, Stratford, CT Airport, helipads, aprons, and buildings of the main Sikorsky Aircraft complex off the Merritt Parkway in southern CT. Includes the whirl stands and drop tower at the north side of the property. RWY12 download required for cars and street lamps. Source data primarily Google Earth along with some ground level photos. By David Allan.
Posted Sep 2, 2014 12:55 by uploader