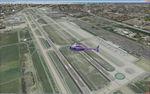 37.94Mb (1836 downloads)
LA/Ontario International Airport, is a public airport two miles east of downtown Ontario, a city in San Bernardino County, California, US, and about 38 miles east of Downtown Los Angeles. This version is a complete remake of the FS2004 version of my Onatario International Airport scenery released earlier this year to FSX standard. Many new features are included which upgrade the scenery to FSX standard including reflective textures on buildings, precipitation shaders for rain on the ground and conversion of the textures to FSX dedicated materials. Includes update to allow moving jetways.
Posted Apr 28, 2015 03:13 by Shehryar Ansari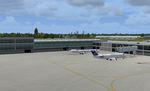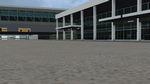 70.96Mb (1264 downloads)
Located in Tulsa, Oklahoma (USA), the Tulsa International Airport (KTUL) resides in Class C airspace and is a gateway for local residents to over ten destinations in the US, including the major legacy airline hubs of Atlanta, Dallas, Chicago, Denver, Houston, Charlotte, and others. Over 1 million passengers used the airport in 2014, which is served regularly by at least 6 scheduled airlines. The airport also is home to an American Airlines maintenance base, and also sees plenty of corporate and general aviation traffic. Modeled in version 1.00 is a custom-made terminal building, ATC tower, Spirit Aviation factory, and 3 American Airlines maintenance hangars.
Posted Apr 26, 2015 02:05 by Matthew Derr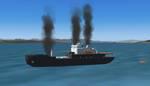 1.03Mb (459 downloads)
Ship in distress scenery object: Ship is a cargo vessel, on fire and crew need airlifting. Lying a couple of miles west of Robben Island, Cape Town, South Africa. It is fitted with a landable helipad in the stern and has lights for better night time ops. If you wan't this ship in another location, email me with request and coordinates and I will oblige. Built by Johan Kotze
Posted Apr 23, 2015 05:57 by Johan Kotze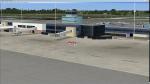 107.48Mb (968 downloads)
FSX/P3D v2 Toledo Express Airport, Toledo, Ohio. This is a detailed rendition of Toledo Express Airport, Toledo, Ohio, USA. This airport has been an important regional feeder and cargo airport for the north Ohio region and has been a major cargo hub in the past as well being an important military facility. The airport is a base for the Ohio Air National Guard's 180th Fighter Wing. The 180th Fighter Wing (180 FW), an Air Combat Command (ACC)-gained unit of the Ohio Air National Guard leases 135.4 acres (0.548 km2) at the airport, housing combat-ready F-16C Fighting Falcon jet fighters and associated Air National Guard support units. There are 21 military aircraft based at TOL. The base is fully modelled in the scenery. Shehryar Ansari/Mel Bullerdick
Posted Apr 21, 2015 02:26 by admin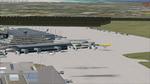 21.83Mb (3266 downloads)
FSX Cologne Bonn (EDDK) Germany. Made with ADE . This is Cologne Bonn Airport made by Georg Aubele for FS2004. I converted it to FSX with ADE. I added some trees, parkinglots and some buildings needed for the corrections. Many thanks to all developers who made it possible to create better look alike scenery. Kind regards Peter Hermans
Posted Apr 18, 2015 08:33 by Mike Leitz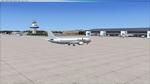 0.17Mb (1144 downloads)
FSX Scenery Faro airport ( LPFR) Portugal. Made with ADE and several scenery object libraries. Faro is a small airport in the south of Portugal, one of the sun destinations. Also animated jetways and a small part of Faro city. Many thanks to all developers who made it possible to create better look alike scenery. Kind regards Peter Hermans
Posted Apr 18, 2015 08:23 by Mike Leitz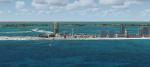 15.67Mb (1575 downloads)
Pensacola Beach is the home of the Blue Angels, and every year, thousands of people come to the white sands and blue waters of Pensacola Beach to witness their spectacular airshow! This scenery is for that area of the Pensacola Beach where they preform, including the Pensacola beach tower, static people, the dock, and lots of hotels and restaurants! This scenery is made by the FSX Blue Angels, I did not make any of this scenery whatsoever, so thanks to them for this beautiful scenery! Also, go check out their website, where they actually do a virtual airshow!
Posted Apr 14, 2015 10:53 by Cayden Smith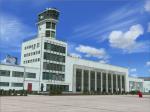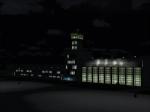 59.26Mb (1015 downloads)
Moron Airport / B.A.M. Moron, Argentina. High detail photoreal scenery. Static aircraft, people and animated vehicles!
Posted Apr 12, 2015 19:51 by SIMARG,Simualcion Argentina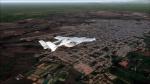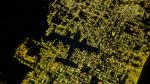 20.45Mb (557 downloads)
Santa Barbara De Barinas Airport, SVSB, Venezuela photo scenery. Runway coordinates positioned to correct airport headings
Posted Apr 11, 2015 07:11 by Trino Rojas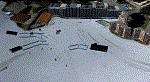 74.18Mb (1126 downloads)
La Plagne - Macot-la-Plagne, French Alps, France. Here is a scenery like a vacation memory. There are 3 DZ as I have seen them: - DZ Roche de Mio - DZ Glacier - DZ La Plagne Bellecote Made with my ski pictures. I make altmost 30 specific objects.
Posted Apr 6, 2015 02:56 by Vladimir Corre