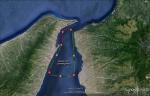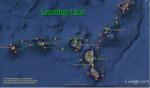 23.74Mb (1271 downloads)
This scenenery is a simulation of naval and tourist traffic in the Strait of Messina (Italy/Sicily/Messina). In addition other 2 routes of the USS NIMITZ. The first route of the USS NIMITZ is limited in the Straits of Messina while the second path sees the USS NIMITZ around the Aeolian Islands. For a complete overview or mapping of the paths mentioned above are included in this package and the related photo file for Google Earth.
Posted Oct 4, 2014 00:19 by Voyager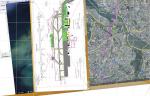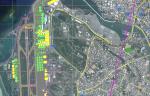 40.37Mb (1701 downloads)
ROAH Okonawa Airport is one of the aerodromes situated on Okinawa island, Japan. Installation as usual. Project work evaluation is into added directory.
Posted Oct 3, 2014 20:53 by Sergey Stoyanov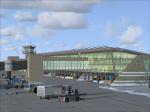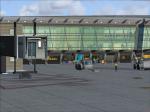 84.75Mb (3496 downloads)
Armando Tola-El Calafate International Airport, Argentina. Animated people and vehicles. Summer and Winter versions.
Posted Oct 2, 2014 11:18 by SIMARG Simulacion Argentina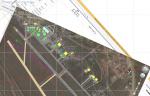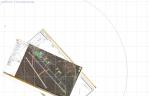 11.95Mb (1078 downloads)
UlaanBaatar Int.(ZMUB)is the biggest airport of Mongolia. The presented package has a goal to improve the FSX ZMUB to the real arport, as close that could have been done. Installation as usual. Work directory also added.
Posted Oct 2, 2014 00:09 by Sergey Stoyanov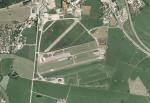 33.84Mb (719 downloads)
This is a Scenery of LOWZ Zell am See in Austria. It works in FSX ans P3D V 2.x.Zell am See Airport is a public use airport located 4 kilometres south of Zell am See, Salzburg, Austria. Usable for airplanes up to 5.7 tonne. This is my first scenery for FSX. Guenter Vogele (c)
Posted Oct 1, 2014 00:39 by Guenter Vogele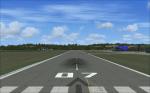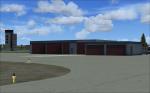 119.63Mb (1586 downloads)
This is the second full version of my Augsburg2003 Scenery with highly improved textures for almost all models, 2.4 millimeter per pixel apron textures and snow added to photo scenery. This package contains only the airfield, due to file size the surrounding area will be released seperately. See readme for complete changelog.
Posted Sep 30, 2014 06:23 by daveh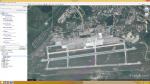 12.58Mb (572 downloads)
Koltsovo Airport is an international airport located 16 km southeast of Yekaterinburg, Russia. The airport is a hub for Ural Airlines and Aviacon Zitotrans. Being highly disappointed by the USSS Koltsovo AFCAD I have made new one.Search and find the APX and NVX files(in your FSX directory) associated with these in the package, back up and replace them.Install ADEX file as usual Work folder is included with project pictures and finally everything should be working properly.
Posted Sep 30, 2014 00:55 by Sergey Stoyanov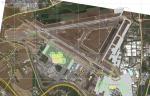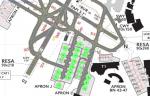 28.03Mb (1615 downloads)
LLBG ADEX based scenery. Installation as usual. The project evolution is in the work folder enclosed to the package.
Posted Sep 26, 2014 11:34 by Sergey Stoyanov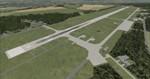 12.84Mb (564 downloads)
Plzen-Line (LKLN) Rusek, Czech Republic for FSX SP2 + FS2004. National public and private international airport Plzen-Line. The airport operates ACR W3A Sokol helicopters operating for Western Bohemia county air ambulance.
Posted Sep 23, 2014 04:07 by Michal Krechowski, Peter Priskin, Martin Vsetieek
0.01Mb (378 downloads)
Osvaldo Vieira International Airport (GGOV) is an airport that serves the city of Bissau, the capital city of Guinea-Bissau (Africa). It is the only international airport in the country. The airport has been placed accurately, comparing with the default one. To check that load a aircraft with advanced navsystem and taxi to the reference point of this AFCAD which is situated on the cross of middle taxiway with the runway(see also the airport charts). The mixed coordinates should be N11 53.3 W015 39.3.If you would like repeat the same with default AFCAD. The airport refpoint coordinate drift is 500-1000 ft. In my oppinion and experience african airports in FSX in many cases are not properly situated. ILS21 is added as per JeppView data and stopways on both sides of the runway.
Posted Sep 19, 2014 20:34 by Sergey Stoyanov