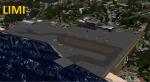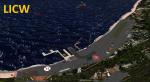 90.29Mb (943 downloads)
LIMI and LICW two Hydro Airports located in southern Italy, LIMI in Sicily to Messina and LICW in Calabria adjacent to the airport of Reggio Calabria both are fictions, there are but served as a starting point for flights of virtual V.A Virtual Over Italy. 2 projects by Nunzio Caltabiano (Voyager). Out many details of these two Hydro Airport especially the lights of water runway visible even in daylight.
Posted Jul 17, 2015 12:42 by Voyager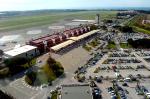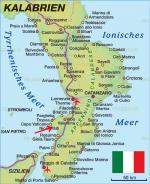 5.40Mb (5138 downloads)
Airport Lamezia Terme "Sant Eufemia" (IATA: SUF, ICAO: LICA) is located in the district of the same name of the town of Lamezia Terme, is the main airport of Calabria and one of the first of the South for passenger traffic.
Posted Jul 15, 2015 11:49 by Voyager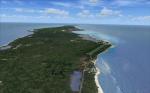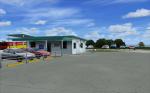 83.89Mb (1146 downloads)
(Fixed) This package features full photoreal Scenery, manually reworked elevation, optional autogen and a highly detailed airfield with curved runway and 3D grass. Created by Gerome Bodden and David Hoeffgen
Posted Jul 15, 2015 10:13 by Daveh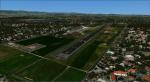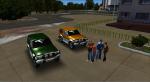 18.11Mb (4158 downloads)
Airport of Crotone S.Anna located in southern Italy in the Calabria region, is the third airport in the region.
Posted Jul 11, 2015 05:18 by Voyager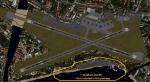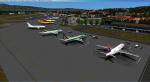 82.43Mb (3645 downloads)
Airport Reggio Calabria LICR, or Airport Strait, is the second airport in Calabria for number of passengers. It was the first airport built in the region, and is entitled to Reggio Calabria Tito Minniti, hero of the Royal Air Force
Posted Jul 11, 2015 04:56 by Voyager
11.69Mb (361 downloads)
Bingol Airport LTCU in the east of Turkey. Bingol Airport LTCU opened 2013. This airport was made using Airport Design Editor. Main terminal added default building of ADE. This also places a few objects from the default FSX scenery library. Compiled using Airport Design Editor. Version LTCU 2015v1. By Hakan DAGHAN
Posted Jul 9, 2015 14:19 by Hakan DAGHAN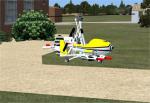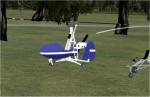 1.03Mb (507 downloads)
I managed to track down two FSX Wallis Autogyros to use in my scenery. I have also added the second parking place that I mentioned in my original ReadMe but never included.
Posted Jul 8, 2015 05:43 by Alf Denham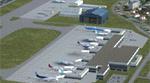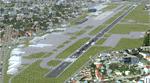 2.78Mb (1709 downloads)
Building upon Menno Robert's original SEGU airport as a starting point, this project updates the coordinates of the airport, adds more visual detail, further expands aprons and the new terminal, and optimizes the scenery to fit seamlessly with FTX Global/Vector. This airport should also be fully functional in all FSX configurations. The airport is updated to reflect current satellite imagery and positioning. Scenery was created using Airport Design Editor X v1.61.5298, SBuilderX 3.13, and the FSX Object Placement Tool. Scenery objects were added and modified from stock FSX scenery to resemble as closely as possible the actual airport. Thank you to Menno Robert for granting permission to edit his original SEGU file.
Posted Jul 4, 2015 12:51 by Carlyle Sharpe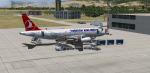 12.50Mb (685 downloads)
Hakkari Airport LTCW new airport in the southeast of Turkey. Hakkari Airport LTCW opened May 2015. This airport was made using Airport Design Editor. Main terminal added default building of ADE. This also places a few objects from the default FSX scenery library. Compiled using Airport Design Editor. Version LTCW 2015v1. By Hakan DAGHAN
Posted Jun 28, 2015 10:15 by Hakan DAGHAN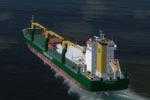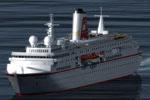 101.92Mb (5257 downloads)
This package contains 80 new AI Ships including cruise ships, frigates, patrol vessels, LNG tankers, fishing boats, bulk carriers, and sail ships. Several of these have heli pads with hard surface and most have lights, small animations, and smoke and wake effects. This package also contains new AI shipping routes for most of the world, but in particular for the North American continent including Greenland and the Great Lakes. Ships visit among other places Toronto, Chicago, Duluth, Trois Rivieres, Vancouver, Valdez, Anchorage, Una Alaska, Boston, New York, Miami, Panama, Caracas, St.Thomas, St.Croix, Saint Martin, Natal, Fortaleza, Belem, Rio de Janeiro, Buenos Aires, Ushuaia, Los Angeles, San Francisco, Seattle, Singapore, Jakarta, Wenzhou, Arkhangelsk, Murmansk, Cork, Oslo, Bergen, Lagos, Dakar, the Galapagos, Antarctica, Greenland including Nuuk and many more. This package will work in both P3D and FSX. It has been tested with several freeware and payware sceneries and default. This package requires prior installation of the other ship packages by Henrik Nielsen to achieve full benefit with the more the 520 ships included in the project to date. Models, effects, and textures by Knud Kristoffersen, Milton Shupe, Manfred Siedler, Jean-Pierre Fillion, Erwin Welker, Bernardo Barroso, and Henrik Nielsen.
Posted Jun 27, 2015 08:22 by Henrik Nielsen