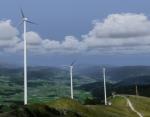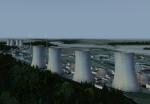 10.79Mb (3370 downloads)
This package will place into your FSX / Prepar3D hazard objects (chimneys, antennas, windmills, TV towers...) as listed in the ENR 5.4 section of the Czech, Slovak, Austrian, Luxembourgish, French, and Belgian AIPs. These objects are usually depicted also on VFR 1:500 000 aeronautical charts of these countries.
Posted Jun 21, 2015 03:49 by Milan Smid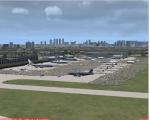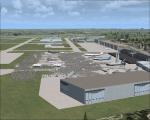 0.67Mb (2101 downloads)
A simple scenery of this air show. Build and tested with Whisplacer and FSX Acceleration for the standard scenery of Le Burget (LFPB) I would also like to take the opportunity to thank all the people who have made available so many free work (and time) for download over the years on this site. Many thanks and have fun!
Posted Jun 20, 2015 13:39 by Andiroto
244.68Mb (2634 downloads)
Graz Airport, known as Flughafen Graz-Thalerhof in Austria, is a minor international airport in Graz, the second-largest city in Austria. It is located in the south of the alps the airport serves flights to European leisure and some metropolitan destinations. in this version all buildings ar landable. new ILS-lights - the tower is new - the area behind the terminal is new - the Heli-Base Christopherus is new and landable
Posted Jun 19, 2015 15:59 by manfred marbler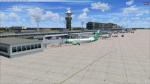 9.74Mb (3531 downloads)
FSX Paris Orly Airport(LFPO), France. This is Paris Orly Airport,the second airport of France. Originaly made for FS2004 by Haryy Biard, Nikko Yaginuma, Jaap De Baare, Wolfgang Gersch, Tom Gibson and Bernard Leuenberger (read me txt) . I addapted it with ADE to FSX with additional buildings to update the airport. Updates by Peter Hermans
Posted Jun 12, 2015 06:10 by Mike Leitz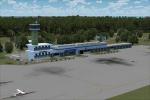 5.27Mb (1030 downloads)
Zanzibar International Airport, Tanzania. This is Zanzibar International Airport in Tanzania. It is completely custom designed with Custom terminals, hangars and admin buildings. It also has a custom AFCAD file with a photoreal background that changes with the seasons. FSX Acceleration will give the best results.(Also SP2 compatable). Acceleration users will have more eye candy. By Fritz Beyer
Posted Jun 8, 2015 08:02 by Mike Leitz

59.02Mb (692 downloads)
FSX and Prepar3D scenery for KTME. Houston Executive Airport in Brookshire,Tx. Freeware.Includes photo-terrain and AI traffic. It was developed to serve west Houston area. It is a sister airport to Austin Executive. By James Shaddox
Posted Jun 7, 2015 02:23 by James Shaddox
0.00Mb (327 downloads)
Upgraded version of the default Dipolog Airport, Philippines, in FSX
Posted Jun 3, 2015 05:24 by Jonathan
0.00Mb (333 downloads)
Updated version of Baguio Airport in Philippines. (only covers airport)
Posted Jun 3, 2015 05:03 by Jonathan
0.56Mb (1827 downloads)
Airport LSZH Zurich, Kloten, Switzerland This is a puristic, frame rate friendly scenery. Terminals A,B and E have gate signs to show the number of the gate and ground painted taxiway signs for better orientation. By Stefan Liebe
Posted May 23, 2015 02:25 by admin
0.69Mb (2786 downloads)
EDDF Frankfurt Main, Germany This is a puristic, frame rate friendly scenery. Terminals have gate signs to show the number of the gate and ground painted taxiway signs for better orientation. By Stefan Liebe
Posted May 23, 2015 02:24 by admin