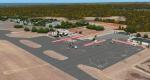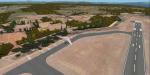 38.51Mb (1065 downloads)
New scenery for Pula airport, Croatia. Corrected the taxiways, the apron and the gates, added new objects and a photoreal base. have a nice flight!
Posted Sep 12, 2015 16:23 by Carlo Boninsegna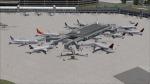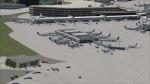 1.68Mb (2900 downloads)
KSEA - Seattle-Tacoma Intl - Washington. This airport update is for KSEA and made only for FSX: assigned parking now updated as per their website with extra parking, Concourses A, B, C, D, S and N now updated to reflect todays situation, taxiways and taxi signs updated to the latest charts, extra fuel trucks, support vehicle roads rebuilt and many other scenery improvements, airport views are from inside the control tower (when in tower view) please view the readme before installation. By Craig Scott
Posted Sep 11, 2015 01:59 by uploader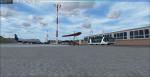 31.48Mb (1394 downloads)
Dubrovnik airport LDDU, Croatia, added objects, corrected the taxiways and the gates, added photoreal base. enjoy!
Posted Sep 10, 2015 07:59 by Carlo Boninsegna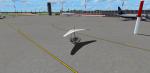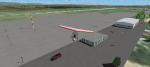 30.44Mb (769 downloads)
Scenery of the Croatian airport of Zadar. Corrected some bugs and added new objects.
Posted Sep 7, 2015 10:46 by Carlo Boninsegna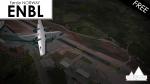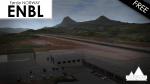 5.75Mb (749 downloads)
ENBL is a small airport located on the beautiful west coast of Norway. Please read the "READ ME" Files before use!
Posted Sep 6, 2015 07:24 by IcySoftware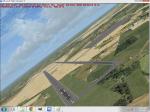 1.62Mb (298 downloads)
Functional Scenery to represent Shorkot Road AB(OPRQ) in Pakistan which mainly houses Mirage Aircraft. This scenery can be populated with the relevant AI Aircraft. Please read the readme for full instructions.
Posted Sep 4, 2015 18:09 by Murtaza Akbar
0.01Mb (105 downloads)
A small airfield update of 9G3, Akron, NY.
Posted Sep 3, 2015 01:47 by Brian Zaenglein
84.44Mb (885 downloads)
Here is a good photoscenery for Schiphol which greatly enhances default FSX. It looks especially good from above! This also uses an updated AFCAD and therefore is up to date.
Posted Sep 1, 2015 07:56 by Arron Cawthray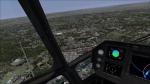 16.50Mb (934 downloads)
PhotoScenery for Bangkok. Installation instructions located in the readme. Also don't forget to enjoy :)
Posted Aug 30, 2015 11:36 by Arron Cawthray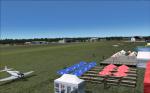 254.07Mb (1391 downloads)
EPGO GORASZKA 2010 X The Airshow Challenge (2010) features an extremely detailed scenery of EPGO small airfield located 15km from Warsaw, Poland, fully compatible with FSX. EPGO Goraszka is a small airfield built in 1994, which currently belongs to General Aviation company offering aero-taxi flights, air transport, special flights (air photo, patrol) and airport services. The airport has a 800m-long runway and a lightened helipad. It held an annual International Aviation Picnic from 1996 till 2010. The 2010 scenery recreated one of the "Picnics" in EPGO airfield, with hundrieds of various real-life objects (static displays), people, static aircraft and the airport itself in a great detail. The scenery features high quality photoreal textures of all airport buildings, hundrieds of 3D objects, life in the airport (people and cars), AI traffic, animations and effects, change of season textures, interior of control tower and much more. The package also includes charts and airfield specification. The product is equipped with an automatic installer, but you need to manually add the airport into the Flight Simulator Scenery Library (see attached manual). Please uninstall all previous versions of this airport you may have installed before. Please make also sure that no duplicated AFCAD files are installed. Enjoy your virtual flying with Drzewiecki Design!
Posted Aug 30, 2015 01:23 by Drzewiecki Design