0.01Mb (240 downloads)
RAF Bardney is a former Royal Air Force station located 1.7 miles (2.7 km) north of Bardney, Lincolnshire, England and 10.2 miles (16.4 km) east of the County town of Lincoln. It was built as a satellite to RAF Waddington in 1943 and the airfield closed in 1963. Souce: Wikipedia In this update I have followed the practice of giving the ICAO code from Bones Avaition page, therefore the ICAO code X4BA. Although the runways, peri track hangars are pretty much as was; the remaining buildings used are just eye candy and there just to give a flavour of a wartime station. There are no taxi way or runway markings as these were not used until sometime after the war. I have however, kept the use of the lights as a form of lighting was used during the war, clearly they would not of been on all the time like mine, but as the hangers show at night I decided to keep the lights. :)
Posted Dec 4, 2015 02:23 by Terry Boissel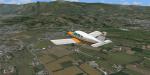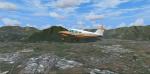 427.29Mb (550 downloads)
Photoreal scenery for the Alto Vicentino region of Italy, including famous mountains such as Mount Pasubio, Novegno, Summano and Cengio. Included the airport of Thiene LIDH made by Vic Dabor (Dario) and improved by myself and made compatible with the scenery. Read carefully the readme file! enjoy!
Posted Dec 3, 2015 10:30 by Carlo Boninsegna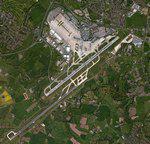 18.18Mb (3425 downloads)
Manchester International Airport, EGCC, UK. This is a work in progress released in version 1. Tested in FSX and Steam edition. By Sean Farrington
Posted Nov 30, 2015 09:07 by sean farrington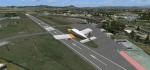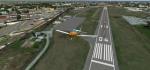 13.35Mb (1012 downloads)
New scenery for Padova airport in Italy (LIPU). Added a photorealistic base, corrected the runway and aprons. Enjoy!
Posted Nov 29, 2015 11:29 by Carlo Boninsegna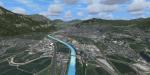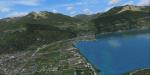 84.17Mb (1220 downloads)
Photorealistic scenery for the Italian city of Trento and the lakes of Levico and Caldonazzo. Included are seasonal textures. Read carefully the readme file!
Posted Nov 28, 2015 13:20 by Carlo Boninsegna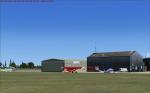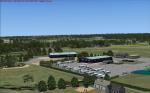 4.59Mb (411 downloads)
Sibson is a small grass airfield near Peterborough, Cambridgeshire, with flying and parachuting schools operating. It started life as an RAF airfield in 1940.
Posted Nov 28, 2015 10:46 by Alf Denham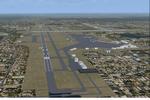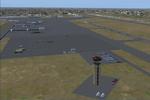 2.39Mb (1467 downloads)
KSFB Orlando Sanford Intl,Sanford (FL), USA Orlando Sanford International Airport is in Sanford, Florida, near Orlando. It is the Orlando area's secondary commercial airport, but is farther away from downtown Orlando and the major theme parks (Walt Disney World, Universal Studios Florida and SeaWorld Orlando). Sanford is a focus-city for Allegiant Air. It is also used by multiple TUI operators from Europe. Menno C. Robert
Posted Nov 27, 2015 07:39 by Mike Lietz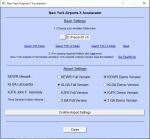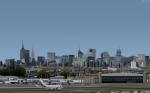 0.34Mb (691 downloads)
New York Airports X Accelerator is a small tool to help you getting better framerates and lower VAS usage if you use Drzewiecki's "New York Airports X"and "New York City X" sceneries together. We know that in this case Drzewiecki recommends to deactivate all airports except the departure or arrival airport. But perhaps you don't want to see standard airports in the surroundings after buying all these sceneries! Therefore it was my intention to install New York Airports X Demo Version in addition to New York Airports X Full Version and to easily switch between these versions with this tool. For example, you choose a full version airport as departure or arrival airport and select framerate friendly demo versions for all other airports. This is done by simple folder renaming without any changes in your scenery library.New York Airports X Accelerator can be used for different FS-Versions depending on which FS main folder you choose.
Posted Nov 21, 2015 12:54 by archive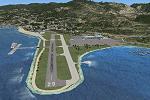 7.69Mb (1963 downloads)
FSX Acceleration Scenery--Malibu California 2016 (version 4.1). This scenery area includes a 4000 foot runway and various helipads and surrounding hangars and buildings that make up the Aeroworks Flight Center 2 on top of a 1400 foot hill in Malibu, California. Also included is Malibu MotorSports, a recreational airpark and sport aircraft factory on the beach with a 2000 foot runway and a sea plane landing area marked with buoys for water operations as well as several new custom designed macros. This version also adds new heliports and mansions to the Malibu area and a new practice airstrip with an aerobatic box near Camarillo, California. Scenery and macros by Jason L. Terry
Posted Nov 21, 2015 04:42 by Jason L. Terry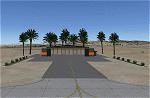 4.97Mb (309 downloads)
Firestorm Ranch serves as a headquarters for Firestorm Airshows, a solo aerobatic display flying the Aeroworks ARX-5R Coyote (ARX5R_jt.zip). It's layout caters to training and flying aerobatic maneuvers and practicing for airshows. It is located on public lands in Carrizozo, NM just north of White Sands. It has it's own solar farm and water tower along with all manner of general aviation maintenance and hangars. It's 3500ft runway can handle airplanes up to and including a Learjet or DC-3. There is also a non-standard air racing course to the east on Cub Mountain, south of Carrizozo. Macro's by Joshua B. Nyhus and Jason L. Terry. Scenery by Austin K. Gardner
Posted Nov 20, 2015 22:19 by Austin Gardner