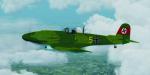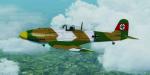 10.96Mb (344 downloads)
Fsx / P3Dv3. 3 New textures for this magnificent model of the Heinkel He-112B Puzzle by A.F. Scrub, to whom the merits go. 2 x Luftwaffe + 1 x Romania. Enjoyment....
Posted Nov 2, 2018 18:55 by Rodolfo Valery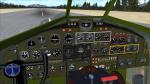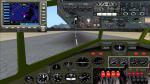 5.42Mb (571 downloads)
This is a panel update for the Consolidated B-24 Liberator Dragon Lady by A.F. Scrub. It features both a new now pretty much authentic VC and 2D panel with all authentic US WWII gauges. EASY INSTALLATION: Simply replace the default panel folder with this one. Improved and modified popup windows added also. Thanks to A.F. Scrub for the original model. New panels by Michael Pook. Required file: FSX/P3D v3/v4 B-24 Liberator.zip
Posted Nov 2, 2018 14:10 by Michael Pook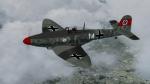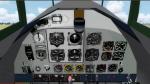 43.49Mb (684 downloads)
Fsx / P3Dv3 Update of this magnificent model of the Heinkel He-112B Puzzle by A.F. Scrub, to whom the merits go. Personally make changes in textures of VC panel and gauges, glass, fuselage, propeller, wheels and others. The only intention is to bring this model closer to reality. They enjoy ......
Posted Nov 2, 2018 11:15 by Rodolfo Valery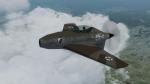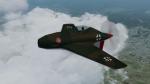 4.68Mb (527 downloads)
FSX / P3Dv3. New Luftwaffe textures for the Me-334 Komet.
Posted Oct 27, 2018 19:59 by Rodolfo Valery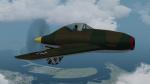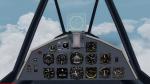 13.38Mb (852 downloads)
FSX/P3Dv3 Update. The Messerschmitt Me 334 was a German proposal with a piston combat engine, designed by Alexander Lippisch. In the same line as the Me 163, powered by rockets, Lippisch designed a tailless fighter to be propelled by a Heinkel turbojet engine. The slow pace of development of reliable turbochargers forced Lippisch to redesign the Messerschmitt Me 329, the aircraft to be powered by a single inverted V-12 piston engine Daimler-Benz DB 605, mounted on the nose and driving a thruster thruster on the back of the Pod fuselage, through an extension shaft. The half-assembled wings would have pulled back 23.4 °, accommodating the main retractable landing gear with internal elevators and external ailerons at the trailing edge. Slots on the outer front edges would have improved performance and low speed handling. The planned armament of two MG 1313 (0.512 in.) Submachine guns should have been housed in the roots of the wings. Appointed Me 334 by the Reichsluftfahrtministerium (RLM), the development was abandoned by Lippisch with the advent of Lippisch P.20 . Vc gauges, sound and other improvements made by me, all the merits to its creators. Enjoyment...
Posted Oct 26, 2018 14:53 by Rodolfo Valery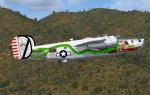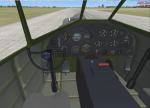 13.41Mb (1031 downloads)
FSX/P3Dv3, v4 B24 J Liberator The Consolidated B-24 Liberator was an American heavy bomber, designed by Consolidated Aircraft of San Diego, California.The B-24 was used in World War II by several Allied air forces and navies, and by every branch of the American armed forces during the war, attaining a distinguished war record with its operations in the Western European, Pacific, Mediterranean, and China-Burma-India Theaters. FSX/P3D mdl by A.F.Scrub.
Posted Oct 25, 2018 08:14 by A.F.Scrub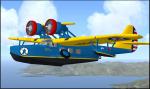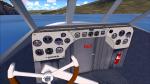 32.41Mb (985 downloads)
This is an FSX update for the FS2004 Douglas Dolphin package by David Wooster and his team. FSX simmers who have downloaded the FS2004 version have been confronted with a sinking plane on water, so here is a correction for that issue. The package features the original 18 liveries and an additional one (USAF-WWII) by Andre Ludick. The VC has been completely reworked to make it look more realistic. Additionally, the cabin interior has been drastically enhanced and smoke effect as well as new camera views for the copilot and the passenger cabin have been added. The bulk of the credit goes to David Wooster and his team for designing the original model and textures, also, credit goes to Andre Ludick for his USAF repaint and, above all, for correcting the contact points to make the plane flyable in FSX. New VC and gauge configuration as well as smoke effect by Michael Pook. The model may also work in P3D (Up to V3. Not V4+).
Posted Oct 6, 2018 06:15 by Michael Pook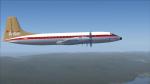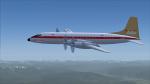 2.31Mb (87 downloads)
This is a repaint of the Bristol 175 Britannia 324 in Tellair colors. You need the freeware Bristol Britannia by Jens B Kristensen. Tellair was a Swiss based airline that was founded by the shareholders of British Eagle Airways and the Swiss cantons of Bern and Valais in March 1968. However, British Eagle went into voluntary liquidation on 6 November 1968 due to financial problems. Tellair, with their vital partner exiting the scene, was placed in dire straits. Operations did begin in March 1969, but with odds against them they folded on October 31, 1969. Textures are 32bit dds. This aircraft was tested on FSX-SE. It should work on FSX & P3D v1-3 (not4+)
Posted Oct 4, 2018 22:41 by Ted Giana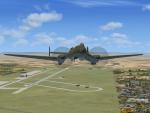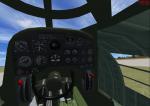 9.64Mb (1043 downloads)
Ermolaev ER-2 for FSX/P3Dv3,v4 The ER-2 (sometimes called Yer-2 or Jer-2) went into production in late 1940. It was one of the very few diesel powered aircraft. A total of approx. 360 examples being built. The Er-2 was popular in service with its crews, and participated in many heroic encounters. Er-2s played a key role in the Defense of Moscow, took part in the bombing of Berlin, and conducted very long duration patrols over the Baltic coastline, almost always without escort. Examples of both major versions were still in service in 1945 with several Regiments, and production of the type continued after the War with the Er-2ON transport. FSX/P3D mdl by A.F.Scrub
Posted Oct 4, 2018 15:47 by A.F.Scrub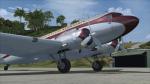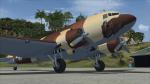 97.63Mb (746 downloads)
Virtual Aircraft Restoration is proud to present to you our Textures for the popular C-47 Skytrain V3.14 by Daniel Fuernkaess, Manfred Jahn, Alexander M. Metzger, Hans-Joerg Naegele, Mike Cyul, Warwick Carter and Jan Visser . These Textures are made under usage of the Paintkit provided by the original publisher! Make sure you use the Vintage Virtual Cockpit provided by Manfred Jahn to enhance your Flight experiance.
Posted Sep 29, 2018 11:46 by Hartmut Hekmann