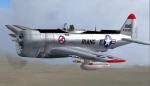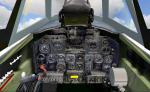 33.11Mb (1458 downloads)
This is an FSX/P3D (Up to v3 only) update for the Republic P-47D with bubble canopy by A.F. Scrub. The package features eight beautiful liveries by different authors and four different models (tanks, bombs tank-rockets and clean). The primary focus of this update lies upon a new VC and 2D panel, which are exactly orientated towards the real P-47 panel. Smoke added. Thanks to A.F. Scrub for the superb original model and to the texture designers. New panels and smoke configuration by Michael Pook.
Posted Nov 27, 2018 03:48 by Michael Pook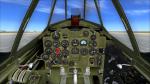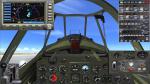 12.98Mb (774 downloads)
This is yet another update for the Kawanishi Shiden, recently updated for FSX by A.F.Scrub. It is particularly for those simmers who are interested in authentic and elaborate panels. This update features the Shiden with the superb VC and 2D panel created by Tim Conrad for his Mitsubishi Raiden. As Mr. Scrub's new update is a native FSX model, it was possible to incorporate this almost payware-like panel from Tim Conrad's Mitsubishi. Incorporation of the new panels by Michael Pook. This is the whole aircraft.
Posted Nov 27, 2018 01:23 by Michael Pook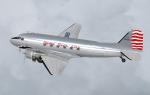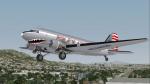 40.36Mb (311 downloads)
FSX/P3D Flying Tiger textures for the Manifred Jahn C-47 . Flying Tiger textures by Gary Harper.
Posted Nov 26, 2018 21:23 by Gary Harper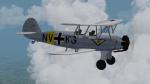 52.51Mb (1294 downloads)
FSX / P3Dv3 Update and repack of Focke Wulf FW-44. This German two-seater biplane from the 1930s known as Stieglitz ("Goldfinch") was produced by the company Focke-Wulf as a pilot training aircraft and sports flight. It was also eventually built under license in several other countries. Model by AF Scrub. Multiple textures are added, a total of 23 between, Luftwaffe, Finland, China, Brazil, Argentina, Sweden, Switzerland, Slovakia, Turkey. Personally update VC gauges, sound, propeller, and other details. All the merits and thanks for the creator of this magnificent model and for all those who made these excellent textures. Enjoy....
Posted Nov 24, 2018 05:28 by Rodolfo Valery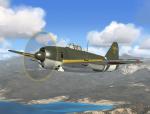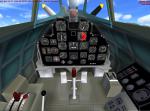 8.35Mb (722 downloads)
FSX/P3D v3-4 Kawanishi N1K-J Shiden The Kawanishi N1K-J Shiden ( "Violet Lightning") was an Imperial Japanese Navy Air Service land-based version of the N1K floatplane. Assigned the reporting name "George", the N1K-J was considered by both its pilots and opponents to be one of the finest land-based fighters flown by the Japanese during World War II. Textures by John Burdett. Native FSX/P3D model by A.F.Scrub.
Posted Nov 22, 2018 10:11 by A.F.Scrub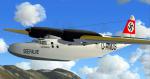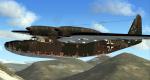 1.66Mb (802 downloads)
This is an update for the Dornier Do-26 Seefalke recently posted by Michael Pook. One of the liveries wasn't generated due to a false entry in the aircraft.cfg. It also features more authentic looks of all the planes. Thanks to Andre Ludick for all updates. EASY INSTALLATION. Required file: "fsx_dornier26seefalke".
Posted Nov 17, 2018 05:05 by Michael Pook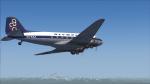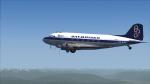 8.19Mb (202 downloads)
Textures for the Manfred Jahn & team Douglas DC-3 in Olympic Airways colors. The freeware DC-3/C-47 v3 by is needed for this repaint. Greece's Olympic Airways was founded by Aristotle Onassis, in 1957. It was sold to the government in the mid 1970s.
Posted Nov 15, 2018 22:44 by Ted Giana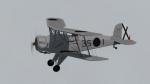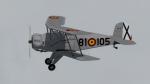 15.24Mb (302 downloads)
FSX / P3D v3 Bucker Bu 133 Jungmeister new 2 Spanish textures. One with Numeral EdA: 81 105 / License EdA: ES.1-42, 1st flight: 1935 and Restored in: 2005. Another manufactured in Germany on January 26, 1937. He made his first flight in Tablada, on the 20th of February 1937, with military record 35-1. He remained in service until he was removed on October 28, 1958. Just add the folder with the textures in the airplane directory and overwrite the aircraft.cfg file. To enjoy....
Posted Nov 15, 2018 16:26 by Rodolfo Valery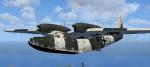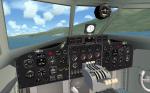 15.96Mb (1217 downloads)
This an FSX update for the magnificent Flying Boat Dornier Do-26 Seefalke (1929) by Hauke Keitel. Considering its age (designed for FS2002/2004) it is a really up-to-date model but to my liking needed some major panel improvements and correction of smoke effect. Camera views for the copilot and navigator cabin are added as well. New VC and 2D panel configuration and smoke correction by Michael Pook. Thanks to Hauke Keitel for the original model and to Erwin Welker for the camera views.
Posted Nov 15, 2018 04:37 by Michael Pook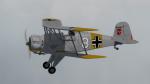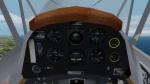 7.82Mb (462 downloads)
FSX / P3D v3 Bucker BU-133 Jungmeister new Luftwaffe textures, replica N133BE. Just add the folder with the textures in the airplane directory and overwrite the aircraft.cfg file. To enjoy....
Posted Nov 14, 2018 20:01 by Rodolfo Valery