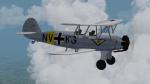 52.51Mb (1209 downloads)
FSX / P3Dv3 Update and repack of Focke Wulf FW-44. This German two-seater biplane from the 1930s known as Stieglitz ("Goldfinch") was produced by the company Focke-Wulf as a pilot training aircraft and sports flight. It was also eventually built under license in several other countries. Model by AF Scrub. Multiple textures are added, a total of 23 between, Luftwaffe, Finland, China, Brazil, Argentina, Sweden, Switzerland, Slovakia, Turkey. Personally update VC gauges, sound, propeller, and other details. All the merits and thanks for the creator of this magnificent model and for all those who made these excellent textures. Enjoy....
Posted Nov 24, 2018 05:28 by Rodolfo Valery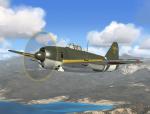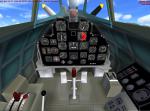 8.35Mb (671 downloads)
FSX/P3D v3-4 Kawanishi N1K-J Shiden The Kawanishi N1K-J Shiden ( "Violet Lightning") was an Imperial Japanese Navy Air Service land-based version of the N1K floatplane. Assigned the reporting name "George", the N1K-J was considered by both its pilots and opponents to be one of the finest land-based fighters flown by the Japanese during World War II. Textures by John Burdett. Native FSX/P3D model by A.F.Scrub.
Posted Nov 22, 2018 10:11 by A.F.Scrub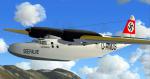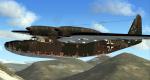 1.66Mb (755 downloads)
This is an update for the Dornier Do-26 Seefalke recently posted by Michael Pook. One of the liveries wasn't generated due to a false entry in the aircraft.cfg. It also features more authentic looks of all the planes. Thanks to Andre Ludick for all updates. EASY INSTALLATION. Required file: "fsx_dornier26seefalke".
Posted Nov 17, 2018 05:05 by Michael Pook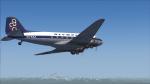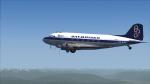 8.19Mb (185 downloads)
Textures for the Manfred Jahn & team Douglas DC-3 in Olympic Airways colors. The freeware DC-3/C-47 v3 by is needed for this repaint. Greece's Olympic Airways was founded by Aristotle Onassis, in 1957. It was sold to the government in the mid 1970s.
Posted Nov 15, 2018 22:44 by Ted Giana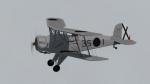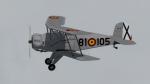 15.24Mb (280 downloads)
FSX / P3D v3 Bucker Bu 133 Jungmeister new 2 Spanish textures. One with Numeral EdA: 81 105 / License EdA: ES.1-42, 1st flight: 1935 and Restored in: 2005. Another manufactured in Germany on January 26, 1937. He made his first flight in Tablada, on the 20th of February 1937, with military record 35-1. He remained in service until he was removed on October 28, 1958. Just add the folder with the textures in the airplane directory and overwrite the aircraft.cfg file. To enjoy....
Posted Nov 15, 2018 16:26 by Rodolfo Valery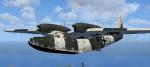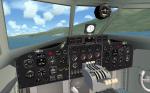 15.96Mb (1142 downloads)
This an FSX update for the magnificent Flying Boat Dornier Do-26 Seefalke (1929) by Hauke Keitel. Considering its age (designed for FS2002/2004) it is a really up-to-date model but to my liking needed some major panel improvements and correction of smoke effect. Camera views for the copilot and navigator cabin are added as well. New VC and 2D panel configuration and smoke correction by Michael Pook. Thanks to Hauke Keitel for the original model and to Erwin Welker for the camera views.
Posted Nov 15, 2018 04:37 by Michael Pook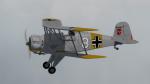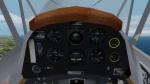 7.82Mb (440 downloads)
FSX / P3D v3 Bucker BU-133 Jungmeister new Luftwaffe textures, replica N133BE. Just add the folder with the textures in the airplane directory and overwrite the aircraft.cfg file. To enjoy....
Posted Nov 14, 2018 20:01 by Rodolfo Valery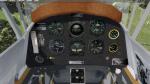 9.75Mb (641 downloads)
FSX / P3D v3. New update of Bucker Bu 133 Jungmeister Vc cockpit, textures and gauges. Approached more to reality. Replace existing folders and textures. Enjoyment.....
Posted Nov 14, 2018 13:11 by Rodolfo Valery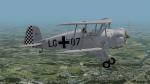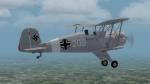 32.42Mb (1150 downloads)
FSX / P3D v3 Update from Bucker Bu 133 Jungmeister ('young teacher' in German) was an advanced trainer used by the Luftwaffe. Manufactured by Bücker Flugzeugbau in the 1930s. It was a single-engine biplane, single-seater built in wood and steel tube covered in cloth. It was used as an aerobatic plane. It was a development of the primary tandem coach Bücker Bü 131 Jungmann. Its configuration and type of construction was slightly smaller, although similar to that of Bü 131, and the first prototype (D-EVEO) was equipped with a Hirth HM 506 six-cylinder linear engine of 140 hp (104 kW). New textures Luftwaffe, propellers and others. Thanks to O.Fischer for this magnificent model. Enjoyment
Posted Nov 14, 2018 04:53 by Rodolfo Valery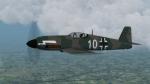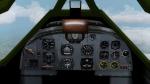 12.31Mb (1120 downloads)
FSX / P3D v3 Update from Heinkel He-100. This was a German fighter aircraft built by the Heinkel company before the start of World War II. Although it turned out to be one of the fastest fighters in the world at the time of its development, the design was not chosen to enter serial production; Some 19 prototypes and preproduction units were built. The reason for the failure of the He-100 to reach the state of production is debated; it is considered that one of the reasons for this was the shortage of DB600 engines and that they will be reserved for the Bf-109. No specimen that has survived the war is known. Officially, the Luftwaffe rejected the He-100 to concentrate on the development of the Messerschmitt Bf-109 as a single-seater fighter. I have made changes to the model of Gerald Lindell, propellers, gauges and others for your enjoyment. All merits to its creator ...
Posted Nov 8, 2018 22:57 by Rodolfo Valery