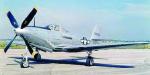 32.44Mb (1435 downloads)
This aircraft was designed to address the deficiencies of the Airacobra P-39. The P-63 was a fast plane, its performance approached that of the P-51, but as the P-51 and the P- 47 were in full production, about 2,400 of the 3,303 P-63 produced were sent to the Union Soviet under the lend-lease act. I know. UU they used it as a test aircraft and, in a single version, as a live artillery fire training for the bomber teams. This is an update for FSX / P3Dv3 of the model of Kazunori Ito. All the merits correspond to it. 2d panel but no VC. Enjoyment
Posted Jul 19, 2018 10:30 by Rodolfo Valery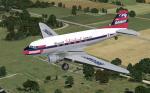 84.21Mb (209 downloads)
FSX/P3D Braniff Airways white top textures for Manfred Jahn's C-47 v3.12. Braniff textures by Gary Harper.
Posted Jul 10, 2018 22:02 by Gary Harper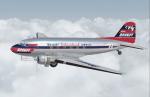 84.53Mb (261 downloads)
FSX Braniff Airways bare metal textures for Manfred Jahn's C-47 v3.12. Braniff textures by Gary Harper.
Posted Jul 10, 2018 21:58 by Gary Harper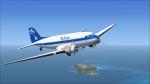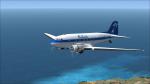 8.62Mb (203 downloads)
This is a repaint of the DC-3 in Air Antilles colors. The freeware DC-3/C-47 v3 by Manfred Jahn is needed for this repaint. Air Antilles was founded in 1954 under the name of Antilles Air Service and began scheduled services in 1957. It was renamed to Air Antilles in 1964. They operated regular services in the Carribean, especially in the French West Indies. They had flights from Pointe-a-Pitre, in Gouadeloupe, to other islands in the region, such as the Leeward Islands, French Antilles, and Montserrat . Their main aircraft was the DC-3. The airline ceased operations in 1978. This repaint was tested on FSX-SE. It should work on FSX & P3D all versions.
Posted Jul 10, 2018 01:16 by Ted Giana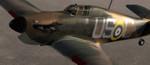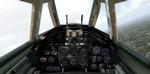 33.69Mb (2876 downloads)
Hawker Hurricane Package for FSX and P3D. Revised version of the Aeroplane Heaven GMax model converted to FSX native by A.F.Scrubb. Fixed VC and 2d panel with working gauges. Added 2 extra textures, Canada and Tankbuster. The Hawker Hurricane is a British single-seat fighter aircraft of the 1930s–1940s that was designed and predominantly built by Hawker Aircraft Ltd for the Royal Air Force (RAF). Although overshadowed by the Supermarine Spitfire, the aircraft became renowned during the Battle of Britain, accounting for 60 percent of the RAF air victories in the battle. It served in all the major theatres of the Second World War. FSX/P3D native GMAX model. Danny Garnier
Posted Jul 3, 2018 11:50 by GARNIER D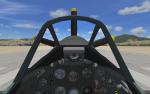 0.93Mb (608 downloads)
FSX/P3Dv3-4 Hawker Sea FuryV2_fix This removes the black rectangles when looking from the VC in elevated view for the Native FSX/P3D model by A.F.Scrub. Replace both Sea Fury_Int and SeaFuryDT_Int mdl files.
Posted Jun 28, 2018 12:00 by A.F.Scrub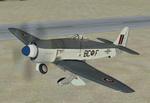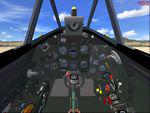 15.19Mb (1026 downloads)
FSX/P3D v3-4 Hawker Sea Fury V2 This is an updated and corrected mdl of my previous Seafury. New Canadian textures and cleaner RAN and WJ232 textures by A. ludick. Native FSX/P3D model by A.F.Scrub.
Posted Jun 25, 2018 16:05 by A.F.Scrub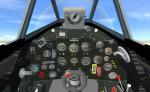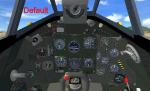 7.72Mb (431 downloads)
This is a panel option for A.F. Scrub's Hawker Sea Fury. It features different gauges, a more detailed VC interior, entirely reworked gauge configuration and some corrections in the 2D panel. The included aircraft.cfg offers an option for those who prefer smoke effect to weapons as well as navlight correction. Easy Installation. Thanks to A.F. Scrub for his great FSX update. By Michael Pook.
Posted Jun 22, 2018 06:00 by Michael Pook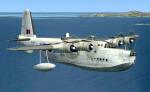 0.18Mb (778 downloads)
This ia a sound fix for the Sunderland MKIIIA recently posted by Michael Pook. Sorry for the inconvenience. Easy installation.
Posted Jun 19, 2018 07:14 by Michael Pook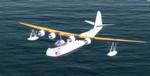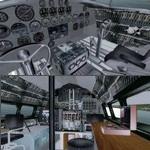 103.95Mb (1188 downloads)
FSX/P3D (all version) Sikorsky VS-44A American Export Airlines "Excambian". Includes full VC and interior cabin. Four-engined flying boat used 1942-1946 by AEA. Wartime blue-grey camouflage as contracted by Naval Air Transport Service from AEA from May 1942 thru January 1945. Silver-and-black civilian paint scheme used by AEA in scheduled passenger service. Visual model upgraded to FSDS 3.5.1 from 2005 version. Higher-resolution gauges included. Instruments and interior details based on photos taken at New England Air Museum. A flying boat, not an amphibian. Beaching gear provided. Can be taxied in and out of water. Upgraded to FSX native. Credits: George Diemer and Ed Akridge
Posted Jun 18, 2018 07:13 by admin