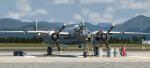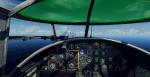 44.00Mb (4511 downloads)
RCS North American B-25J RAF MkII in FSX native format Credits: Original aircraft design by Brian Withers and ROY CHAFFIN. VC Adaptation, panels and gauges by Philippe Wallaert callout sound by Matt Smith and Doug Dawson With kind permission of Roy Chaffin converted to FSX native format by Bluebear This B-25J RAF MkII will work in Microsoft Flight Simulator X and Prepar3D v1-3 and v4+. Sep 2018 Safe landings Bluebear
Posted Sep 13, 2018 09:56 by Bluebear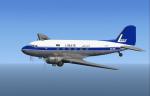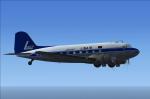 7.59Mb (163 downloads)
DC-3 Linair textures for the freeware DC-3/C-47 v3 by Manfred Jahn. Linair was a charter company formed in 1962 by Sabena and oil companies in Libya to provide passenger and cargo charters. Sabena provided the aircraft, DC-3s, and technical support. Hence the similarity in livery between the airlines. Sabena consequently turned over its interest to Belgian International Air Services, in July 1965. Their fleet of DC-3s did the heavy work until they added an F-27 in 1969. In January 1975, Libyan Arab Airlines was given exclusive authority to operate in the country, thus forcing Linair out of business. This repaint was tested on FSX-SE. It should work on FSX & P3D all versions including v4.
Posted Sep 12, 2018 23:11 by uploader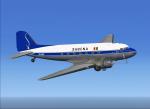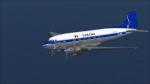 7.85Mb (205 downloads)
DC-3 Sabena textures for the freeware DC-3/C-47 v3 by Manfred Jahn. Sabena operated a massive total of 47 DC-3s from 1939 to 1969. Many were purchased after WW2, when many thousands of surplus Douglas C-47s became available to airlines. This repaint was tested on FSX-SE. It should work on FSX & P3D all versions including v4.
Posted Sep 12, 2018 23:09 by Ted Giana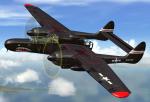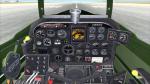 5.34Mb (974 downloads)
This is a panel update for the Northrop P-61 Black Widow by Dean Crawford. It features a completely new instrument configuration with all new gauges including a new radar and better popup windows. It also features a photoreal 2D panel by Erwin welker. The new outstanding repaints by Andre Ludick have been my motivation for designing this panel update. Required files...... Easy installation. All panel updates by Michael Pook.
Posted Sep 9, 2018 13:17 by Michael Pook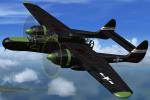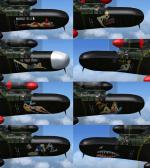 35.66Mb (707 downloads)
These are extra texture sets, including a single replacement texture for the P-61 Black Widow offering from Dean Crawford. Stencilling applications/corrections where also made where necessary. Moonlight Serenade's textures were improved in total and must be replaced as such. The rest are all new texture sets. Please refer to all Read Me files for appropriate credits given.
Posted Sep 8, 2018 04:33 by Andre Ludick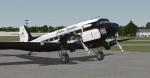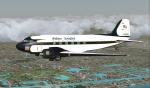 42.17Mb (329 downloads)
FSX/P3D U.S. Army Golden Knights C-47 textures. Golden Knights textures by Gary Harper for C-47 v.3 by Manfred Jahn and team.
Posted Sep 1, 2018 02:44 by Gary Harper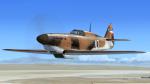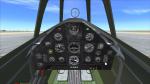 11.32Mb (792 downloads)
The Rogozarski K-3 was a 1930s Yugoslav monoplane single-seat WWII fighter. Unlike the famous P51, Me-109 or Spitfire this plane is pretty much unknown nowadays. Nevertheless, this update should be looked upon as a tribute to the K-3. The package features new and more realistic panels and gauges, although the gauges are not authentic Yugoslav as there are none available for the simulator. Also, the flight dynamics have been improved considerably. This was originally a CFS2 model, made flyable for FSX by Erik Hertzberger, original CFS2 model by William Dickens and his team, added camera views by Erwin Welker. New panels and FDE improvements as well as smoke and nav lights by Michael Pook. FSX/P3D up to v3 (not v4)
Posted Aug 29, 2018 10:18 by Michael Pook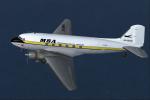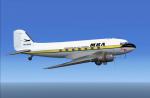 7.41Mb (265 downloads)
This is a repaint of the DC-3 in Malaysia Singapore Airlines (MSA) colors. The freeware DC-3/C-47 v3 by Manfred Jahn is needed for this repaint. MSA came into being in November 1967 when the governments of Malaysia and Singapore decided to combine operations. Over the years their network expanded greatly with flights to many countries worldwide. However, there were differences in philosophy. This led to the dissolution of MSA and the eventual birth of two new airlines; Malaysian Airline System (MAS), and Singapore Airlines which were both formally launched on October 1 1972. This repaint was tested on FSX-SE and should work on FSX & P3D v1-4 This repaint was tested on FSX-SE. It should work on FSX & P3D v1-v4.
Posted Aug 14, 2018 22:22 by Ted Giana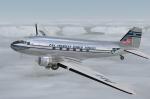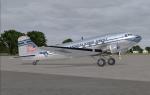 86.42Mb (621 downloads)
FSX/P3D Pan American DC-3 Clipper "Undaunted" textures. Textures only for the Douglas C-47 package for FSX by Manfred Jahn and colleagues. Pan American World Airways textures by Gary Harper.
Posted Aug 13, 2018 18:57 by Gary Harper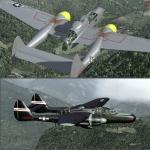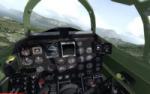 70.64Mb (3837 downloads)
The Northrop P-61C Black Widow was the turbo-supercharged cousin to the P-61B, and the fastest night fighter in the U.S. inventory in World War Two. With a crew of three, eight guns and an on-board radar, she was capable of hunting in complete darkness and earned a formidable reputation in the conflict. Powerful enough to dog fight with aircraft half her size, the Widow was one of the most successful airplanes ever built. This is a comprehensive and detailed model with fully functioning Virtual Cockpit, dedicated flight dynamics, full animation and an instruction manual. FSX native model works in FSX and all P3D versions. Model by Dean Crawford, DC Designs. FDE by Pam Brooker. Fuel truck and engine effects by Mark Schimmer.
Posted Aug 7, 2018 14:03 by Dean Crawford