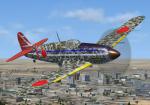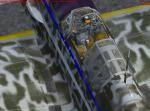 12.58Mb (984 downloads)
FSX-P3D Kawasaki Hien The Ki-61 Hien was named "Tony", by the United States War Department .It was the only mass-produced Japanese fighter of the war to use a liquid-cooled inline V engine. Over 3,000 Ki-61s were produced. Initial prototypes saw action over Yokohama during the Doolittle Raid on 18 April 1942, and continued to fly combat missions throughout the war. Native FSX/P3D model by A.F.Scrub
Posted Jan 2, 2018 09:36 by A.F.Scrub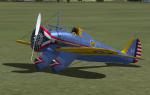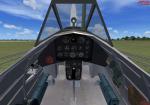 12.10Mb (721 downloads)
FSX/P3D native Boeing_Peashooter The Boeing P-26, nicknamed the "Peashooter", was the first all-metal production fighter aircraft and the first pursuit monoplane used by the United States Army Air Corps. The prototype first flew in 1932. It was used as late as 1941 in the Philippines. Two mdls by A.F.Scrub.
Posted Dec 27, 2017 12:55 by A.F.Scrub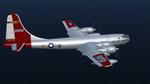 24.35Mb (1088 downloads)
FSX/P3D Boeing WB-50D Weather/Recce Superfortress model and textures WB-50D (s/n 90285) has no gun turrets and comes in MATS arctic markings. Previous installation of Team 50's Boeing_B-50V1.zip required. By Manfred Jahn.
Posted Dec 26, 2017 10:02 by m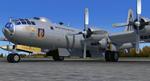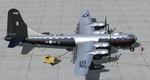 148.47Mb (6149 downloads)
FSX/P3D Boeing B-50 V.1 The Boeing B-50 Superfortress was a post-WWII derivative of the B-29 Superfortress. It had a larger tail fin and more powerful 3,500 h.p. Pratt & Whitney Wasp Major engines. In the simulator you can fly the aircraft either as an 'A' type (using a B-29 type glass cone) or as a 'D' (and later) type, both with or without long-range tanks. Created by 'Team 50' - models and textures by Manfred Jahn, sound set by Ted Wolfgang, research, testing and tweaking by Marc Roth. The flight dynamics are based on the 'generic' C-97 design by Wayne Tudor. Some small issues aside, the plane is flyable in P3D V4, too.
Posted Dec 25, 2017 09:29 by m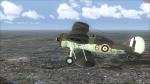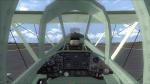 83.17Mb (1333 downloads)
Gloster Sea Gladiator, Thicko's original model now updated with Yiannis Katehis Tsetsas superb VC panel and his gun & exhaust effects. I also put in Rob Barendrechts catapult gauge for carrier starts. All credits go to Thicko for his still great model, to Yiannis who gave me permission for using his superb "stuff" and to Rob for his still wonderful gauges. Hats off to these guys who keep flightsimming alive. Safe landings!
Posted Dec 25, 2017 04:39 by Erik Hertzberger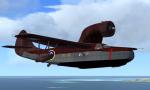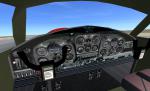 13.16Mb (968 downloads)
The Fairchild 91 was a single-engine eight-passenger flying boat airliner developed in the United States in the mid-1930s. Fairchild designed the aircraft in response to a Pan American Airways request for a small flying boat to operate on their river routes along the Amazon and Yangtze. The result was a conventional high-wing cantilever monoplane with its radial engine mounted above the wing in a streamlined nacelle. The red "Kono" belonged to explorer Richard Archbold. This an FSX update of the fs2004 F-91 by Chris Herring. The package features entirely revised panels and includes the three default and three new liveries by other authors. Smoke and additional camera views (cabin and co-pilot) added. FDE optimized for FSX. All credits go to Chris Herring for the original model, new panels and other updates by Michael Pook.
Posted Dec 8, 2017 07:14 by Michael Pook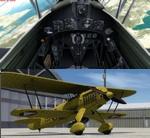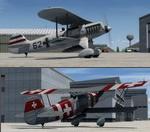 33.61Mb (1968 downloads)
FSX/P3D 3 & 4 Heinkel He 51 4 livery pack. Simple assembly of this high quality model and VC to include the following liveries: Swiss, Italian, German and Russian. The Heinkel He 51 was a German single-seat biplane which was produced in a number of different versions. It was initially developed as a fighter, a seaplane variant and a ground-attack version were also developed. It was a development of the earlier He 49. 1st put into service in 1935 it was retired in 1939 but continued in Spain until 1952. Model created by Craig Richardson. Paint by Craig Richardson and Bernard Lechner. Packaged for P3D 4/3 and FSX by Chris Evans
Posted Oct 26, 2017 09:20 by chris evans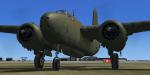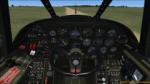 193.61Mb (3154 downloads)
Douglas A-20 Havoc Rel v1.0 for FSX/P3D Only (Will NOT work in FS9) by Milton Shupe, Tom Falley, William Ellis, Nigel Richards, Roman Stoviak, Huub Vink, SteveB. Original Pilot figures by Jan Visser and Bill Ortis. Thanks to GLH for his early research and work on the aircraft.cfg data. Thanks to Huub and SteveB for allowing use of two each of their texture sets. Great stuff! Links to more of their paints included. Pkg incl 4 models, 20 model variants, authentic sounds by Nigel Richards, custom Flight Model, and great paints for each model. Contents: FSX aircraft: A-20C, A-20G, P-70A1, P-70A2 Effects: two The paint kits for this package are available at Sim-outhouse uploaded by Wellis. http://www.sim-outhouse.com/sohforums/local_links.php?catid=8 More Paints by Huub Vink: http://www.sim-outhouse.com/sohforums/local_links_search.php?action=show&userid=14&sort=d More Paints by Steve "Stalin" Baldwin: Thread showing SteveB's paints progress: http://www.sim-outhouse.com/sohforums/showthread.php/95258-Douglas-A20-Havoc?p=1088048&viewfull=1#post1088048 Other aircraft paints by Steve: http://www.sim-outhouse.com/sohforums/showthread.php/107002-My-Repaints Milton Shupe October 12, 2017
Posted Oct 13, 2017 19:54 by Milton Shupe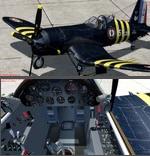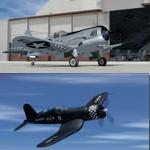 55.55Mb (4989 downloads)
FSX/P3D 3/4 Chance Vought F4U-7 Corsair package. Liveries include US Marines, Blacksheep, VMA, VMF, French Navy, Royal Navy. The Vought F4U Corsair is an American combat aircraft that made it's name in World War 2 and Korea. The aircraft was so popular that Vought was unable to meet demand and called in additional manufacturing by Goodyear and Brewster. Original fantastic ALPHA BLEU CIEL model converted to FSX native format by LLS. VC converted to FSX native with P3D v4 panel adaption by Chris Evans using gauges from Milton Shupe. Tested in Prepar3D V4 and 3.4 and should be OK also in FSX. Zip preview for images. Assembled for FSX Acceleration and P3D 3 & 4 by Chris Evans.
Posted Sep 12, 2017 11:06 by chris evans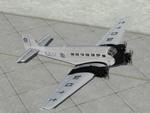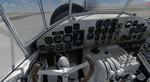 29.33Mb (1758 downloads)
Junkers Ju-52/3m China Eurasia NO.17 package Model by O.Fischer, featuring detailed virtual cockpit, 2d panel and sound. Textures by Liao Yitong. Works in FSX and P3D up to V3 (not v4).
Posted Aug 17, 2017 05:41 by Liao Yitong