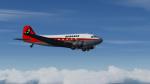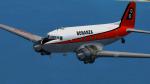 4.43Mb (309 downloads)
This is a repaint of the Manfred Jahn C-47/ DC-3 v3 in Bonanza Air Lines livery. Bonanza was the first all-jet powered airline in the United States. It was based in Las Vegas. They operated from inception in 1945 until merging into Air West in 1968. Their DC-3s were phased out in 1960. You need the C-47 v3 (DC-3) by Manfred Jahn. This aircraft was tested on FSX-SE & P3D v3.
Posted Apr 25, 2017 00:12 by Ted Giana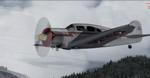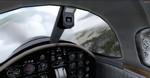 28.35Mb (1973 downloads)
FSX/P3D Spartan Executive 'American Flyers' (with moving canopy raindrops) package. The Spartan 7W Executive was an aircraft produced by the Spartan Aircraft Company during the late 1930s and early 1940s. The 'American Flyers' is of the world's few surviving Spartan Executives. This aircraft truly was the Learjet of it's time. NC17613 is an original, built in 1937. Package by Milton Shupe, Scott Thomas and Urs Burkhardt. Textures by Eric Joiner. Added the VC rain effects (moving raindrops on canopy) originally included by Paly. Assembled and tested in P3D and FSX by Chris Evans
Posted Mar 28, 2017 12:39 by chris evans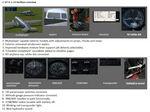 26.74Mb (3176 downloads)
Various fixes to your FSX/FSX-SE/P3D 'Douglas C- 47R Skytrain Beta V3.14' installation. A.o. fixes address issues like multiplayer capable exterior models, exterior windscreen wipers, hardware mixture lever support, audible checklist, AH, Alt gauge pressure indicator, paratrooper switches, RMI/ADF needles, COM/NAV radios and Transponder. Also better gear sounds are included. It goes without saying that you'll need the original 'Douglas C- 47R Skytrain Beta V3.14' model for these fixes to have any use. Digital Dakota Works - 16-03-2017
Posted Mar 16, 2017 12:48 by uploader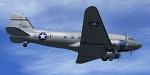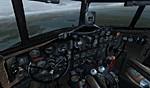 178.29Mb (7494 downloads)
FSX/FSX-SE/P3D (incl v4) Douglas C-47R (DC-3) Skytrain V3.14 Beta. With this package you have downloaded the probably long awaited update for our Douglas C-47R Skytrain V3.12 Beta edition. The main culprit of the delay happened to be the dreaded FSX bug that prevents ambient 'VCLighting' to be used with VC's that use bump-mapped textures. A lot of unforeseen new texture work was therefore at hand. Anyway, as you will soon see when you take your Skytrain/Dakota/Gooney Bird up for a first night flight, we've made it, bump- mapped textures are still there in the VVC (Vintage Virtual Cockpit) along with ambient 'VC lighting' at dusk/night/dawn. 1 - 0 for us. Models by Manfred Jahn & talented team.
Posted Feb 22, 2017 16:06 by Mike Leitz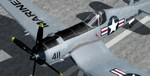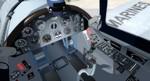 42.37Mb (6486 downloads)
FSX/P3D Chance Vought F4U-6/AU-1/F4U-7 Corsair package for FSX Acceleration (should work ok in basic FSX). Original Alpha Bleu Ciel Corsair updated to FSX native format. Liveries include US Marines, US Navy, Marine National. 2016 update, FSX native, MDL X animations and materials. Updated the pilot. Un mirrored tail, clean and stores pylon models for F4U-6/AU-1 and F4U-7 models. Tested in FSX Acceleration and P3D.
Posted Oct 29, 2016 05:20 by LLS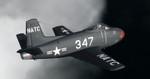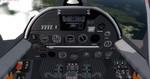 12.78Mb (1587 downloads)
The North American FJ-1 Fury by sensi Kazunori Ito. The chubby Fury was a development of the P-51,and was the direct ancestor of the subsequent F-86, FJ-2, FJ-3, FJ-4, T-2J and Sabreliner aircraft. 2016 update, FSX native, MDL X materials and animations. Bump and spec maps enabled, though these are placeholders that require the attention of a talented painter-graphics guru. Canopy; Shift E Boarding steps: Shift E2 Repaints by Mike Wilson- they're great! YT re-worked the default skin. Works in FSX and P3D
Posted Oct 22, 2016 02:51 by LLS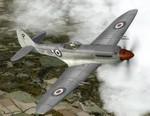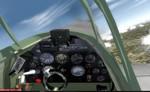 10.81Mb (1951 downloads)
The ultimate Spitfire development, the Seafire 47 was twice as heavy as the Spitfire I and nearly doubled every other operational parameter of the original, too. A delight in the air, the machine was a bit of a handful coming aboard and not as robust as it's contemporaries. Still, it was every inch a warplane and shouldered the load in the early part of the Korean war. AF Scrub's very sweet FR.47 has a long MSFS lineage, now in FSX native mdlX format, with Scrubby's permission. B-Z, dude! Works in FSX and P3D.
Posted Oct 13, 2016 05:43 by LLS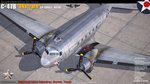 15.89Mb (774 downloads)
FSX/P3D C-47 (DC-3) "Bluebonnet Belle" Textures. The real repaint (textures only) for Manfred Jahn's (+ the Team) model of Douglas C-47/DC-3 (Skytrain/Dakota). You need to have this great model of Douglas_C-47_V3 (V3 Beta). Textures tested in P3Dv3. The repaint of C-47B 43-49942 - N47HL, Commemorative Air Force. This C-47 was built in 1944 and was flown to Canada where it was transferred to the UK under the lend-lease program. In Britain it was assigned to the 435th Transport Squadron, a Canadian unit. It served in the China/Burma/India theater until the end of WW2. After the war the aircraft returned to Canada and in the mid-1990s the aircraft returned to the USA. The CAF acquired the aircraft in 2002 and spent 2 years on the restoration of the aircraft. Rafal "YoYo" Stankiewicz
Posted Aug 10, 2016 16:50 by uploader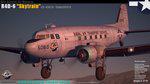 5.29Mb (534 downloads)
C-47 (DC-3/R4D-6) "MAAM" Textures. The real repaint (textures only) for Manfred Jahn's (+ the Team) model of Douglas C-47/DC-3 (Skytrain/Dakota). You need to have this great model of Douglas_C-47_V3 (V3 Beta). Textures tested in P3Dv3. The repaint of former USN BuN 50819 at the Mid Atlantic Air Museum. Reading - Regional / Carl A Spaatz Field (RDG / KRDG), Pennsylvania. Reg. N229GB. This repaint responds for the famous model and skin of R4D-6 from MAAM (yes, FS2004 times!). Btw. model has a some of limitation so it isn't in 100% with the real one, something like 95%. Rafal "YoYo" Stankiewicz
Posted Aug 10, 2016 16:43 by uploader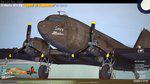 3.64Mb (526 downloads)
FSX/P3D C-47 (DC-3) 'Spirit of Middlesex' The real repaint (textures only) for Manfred Jahn's (+ the Team) model of Douglas C-47/DC-3 (Skytrain/Dakota). You need to have this great model of Douglas_C-47_V3 (V3 Beta). Textures tested in P3Dv3. The repaint of Douglas Dakota Mk IV KN340 VM-YBN 'Spirit of Middlesex' of No 234 Sqn based at Camden NSW Australia in September 1945. Rafal "YoYo" Stankiewicz
Posted Aug 6, 2016 03:26 by uploader