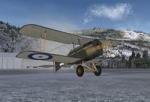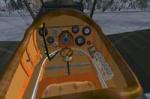 29.91Mb (5569 downloads)
Royal Aircraft Factory S.E.5 Package for FSX. The Royal Aircraft Factory's S.E.5.a went tooth and nail with the Sopwith Camel for the accolade of being the finest British fighting aeroplane of World War I. Designed by a team which included the legendary H. P. Folland, the first prototype was unveiled in December, 1916. The craft utilised a 150-HP Hispano-Suiza engine with a large, automotive-style radiator and truncated exhaust manifolds. The S.E.5.a was widely regarded as a tough opponent by the enemy and as a good friend in the air by its pilots. It was robust, fast, and very easy to fly. The aircraft remains extremely popular among early aviation history buffs and WWI aficionados, and replicas abound, in both full- and smaller-scale versions. Excellent reproductions of the plane can be seen in the films "The Aviator" and "Flyboys", but the best place to see the S.E.5.a in action is in the restored version of Howard Hughes' "Hell's Angels". Ex payware from Alphasim
Posted Nov 22, 2010 05:09 by Soaring Falcon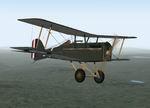 29.98Mb (5564 downloads)
ALPHA_SE5a_FSX.zip. The Royal Aircraft Factory S.E.5 was a British biplane fighter aircraft of the First World War. Although the first examples reached the Western Front before the Sopwith Camel and it had a much better overall performance, problems with its Hispano-Suiza engine meant that there was a chronic shortage of S.E.5s until well into 1918 and fewer squadrons were equipped with the type than with the Sopwith fighter. Doing some Spring cleaning at Alphasim. Removing a few titles from the catalog to make them available as freeware releases. Here is our Royal Aircraft Factory SE.5a for FS9. 1 model, 4 textures. Includes panel and gauges.
Posted May 7, 2010 06:59 by Alphasim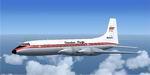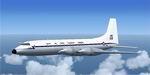 16.78Mb (11172 downloads)
FSX Bristol Britannia. This is version 1.0 of an all-new model of the Bristol Britannia. The package contains several variants: Britannia 310 of BOAC, Canadian Pacific, Cubana and British Eagle. Britannia C.1 of the RAF Britannia 102 of BOAC, BKS and Britannia Airways For FSX only. Includes VC. By Jens B. Kristensen.
Posted Apr 8, 2009 11:08 by Jens B. Kristensen.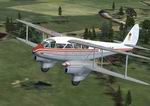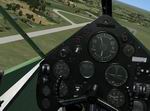 34.24Mb (8586 downloads)
FSX De Havilland Dh89a Dragon Rapide Package. FSX version of my Dragon Rapide, fully working VC with smooth gauges, 16 paint schemes included. Complete aircraft, no other files needed. Includes custom panel and FX. By Dave Garwood & CBFS design team. 35MB
Posted Jun 23, 2008 14:16 by archive