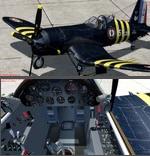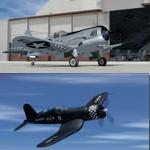 55.55Mb (5268 downloads)
FSX/P3D 3/4 Chance Vought F4U-7 Corsair package. Liveries include US Marines, Blacksheep, VMA, VMF, French Navy, Royal Navy. The Vought F4U Corsair is an American combat aircraft that made it's name in World War 2 and Korea. The aircraft was so popular that Vought was unable to meet demand and called in additional manufacturing by Goodyear and Brewster. Original fantastic ALPHA BLEU CIEL model converted to FSX native format by LLS. VC converted to FSX native with P3D v4 panel adaption by Chris Evans using gauges from Milton Shupe. Tested in Prepar3D V4 and 3.4 and should be OK also in FSX. Zip preview for images. Assembled for FSX Acceleration and P3D 3 & 4 by Chris Evans.
Posted Sep 12, 2017 11:06 by chris evans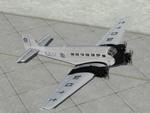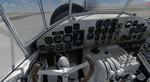 29.33Mb (1967 downloads)
Junkers Ju-52/3m China Eurasia NO.17 package Model by O.Fischer, featuring detailed virtual cockpit, 2d panel and sound. Textures by Liao Yitong. Works in FSX and P3D up to V3 (not v4).
Posted Aug 17, 2017 05:41 by Liao Yitong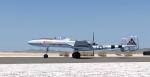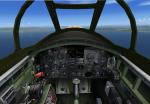 289.15Mb (2501 downloads)
The Vultee XP-54 for FSX Native v1.1 Flight Simulator aircraft package by Milton Shupe, military panel and VC textures by Nigel Richards, gauges by Scott Thomas, exterior paint map and textures by Mike Kelley and prototype flight models by Shupe/Falley; racing FM and textures versions by James Banks. Includes three models, 12 liveries, custom panels and flight models. Be sure to read the XP-54_Aircraft_Index that explains differences in the models and their performance, Model Designer : Milton Shupe Flight Dynamics : Military original by Milton Shupe, Tom Falley, racing FMs by James Banks Panel and Gauges : Nigel Richards, Scott Thomas, Milton Shupe, James Banks XML Gauges : Scott Thomas with mods by Nigel, Milton, and James Textures : Mike Kelley and James Banks Sounds : Nigel Richards and James Banks Special Effects : Copyright by Microsoft Documentation : Mike Kelley Research Assistance : Members of Sim-outhouse Testing : Team Alpha testing, SOH membership - Beta Tests. Works in FSX and P3d >v3 and v4. Milton Shupe August 2017
Posted Aug 8, 2017 08:43 by Milton Shupe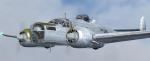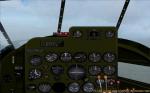 165.93Mb (3097 downloads)
The Beechcraft AT-11 for FSX Native v1.0 Models by Milton Shupe, panel and gauges by Scott Thomas, textures by the late Damian Radice, and Sounds by Nigel Richards. Four models and ten textures included. Damian's Paint kit is available at SOH and Flightsim.
Posted Jul 19, 2017 15:12 by Milton Shupe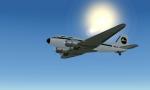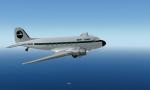 4.87Mb (246 downloads)
West Coast Airlines was a regional airline based in Seattle Washington, and started operations in 1946 with DC-3s. The DC-3 was the workhorse of the airline from its introduction in 1946, until the 1968 merger into Air West. You need the Douglas C-47/DC-3 by Manfred Jahn for this repaint. This aircraft was tested on P3D v3 & FSX-SE.
Posted Jul 6, 2017 04:50 by Ted Giana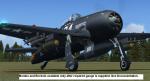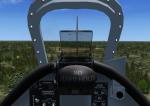 49.95Mb (3456 downloads)
FSX Native Grumman F8F-2 Bearcat Conversion by Milton Shupe June 2017 Original Designed by Oldliner52 with Gmax Gauges by Jean Pierre Langer Flight Dynamics: Jean Pierre Bourgeois, Benoit Dubé Original "Ray Dieckman" Textures by John Terrell FSX Native Modified Text Modified Bearcat F8F-2 by Milton Shupe - Objective - FSX Native May 28, 2017 Summary of changes ------------------ Straight up conversion of materials/textures, animations, and attach points. The way some things were implemented was changed for FSX Native accommodation. No flight model changes were made to affect performance or handling. A basic HUD was added. Bump and spec maps were added (neutralized) as place holders. Sounds by Nigel Richards Bombs and Rockets xml modeled to show (hidden by default) but requires a gauge to manage (see enclosed folder explanation).
Posted Jun 8, 2017 21:03 by Milton Shupe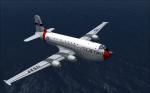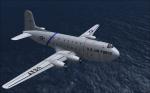 44.26Mb (2289 downloads)
FSX/P3D Douglas C-124 Globemaster II By Jens B. Kristensen. Version 2.0 FSX and P3D (up to v4) only. The C-124 Globemaster II was the standard USAF strategic transport during the 1950s and 60s, until it was replaced with the Lockheed C-141 Starlifter. The C-124A and C-124C are both included in this package. With Jens gracious permission, updated to FSX, MDL X animations and definitions, some added features, see readme.
Posted May 15, 2017 07:49 by LLS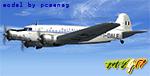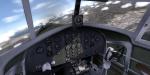 36.70Mb (2080 downloads)
Recompiled the 3D models for FSX/P3D. Revised virtual cockpit and some gauges. The Fiat G.12 was an Italian trimotor military/civil transport plane of the 1940s and early 1950s designed by the prolific engineer Giuseppe Gabrielli. This archive installs different MDLs for five different types of Fiat G12. They each have custom animations, sounds, engines, cockpit layouts, gauges, flight dynamics and on screen handling notes. All components are closely based on the original manuals. A detailed history and explanation of how to fly the five different versions of G.12 is included. Seven different liveries are supplied: Two Regia Aeronautica, one post war Italian Air Force (AMI), one Avio Linee Italiane (ALI), one Airone and two Alitalia ("Alcione" and "Regolo"). Models by Stefano Meneghini, liveries by Manuele Villa and Stefano Meneghini, original FS9 flight dynamics and handling notes by FSAviator.
Posted Apr 29, 2017 17:27 by Stefano Meneghini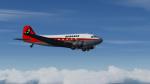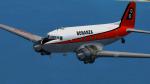 4.43Mb (314 downloads)
This is a repaint of the Manfred Jahn C-47/ DC-3 v3 in Bonanza Air Lines livery. Bonanza was the first all-jet powered airline in the United States. It was based in Las Vegas. They operated from inception in 1945 until merging into Air West in 1968. Their DC-3s were phased out in 1960. You need the C-47 v3 (DC-3) by Manfred Jahn. This aircraft was tested on FSX-SE & P3D v3.
Posted Apr 25, 2017 00:12 by Ted Giana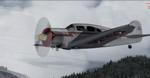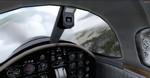 28.35Mb (2042 downloads)
FSX/P3D Spartan Executive 'American Flyers' (with moving canopy raindrops) package. The Spartan 7W Executive was an aircraft produced by the Spartan Aircraft Company during the late 1930s and early 1940s. The 'American Flyers' is of the world's few surviving Spartan Executives. This aircraft truly was the Learjet of it's time. NC17613 is an original, built in 1937. Package by Milton Shupe, Scott Thomas and Urs Burkhardt. Textures by Eric Joiner. Added the VC rain effects (moving raindrops on canopy) originally included by Paly. Assembled and tested in P3D and FSX by Chris Evans
Posted Mar 28, 2017 12:39 by chris evans