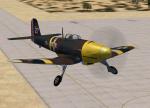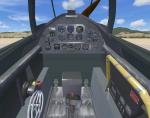 10.70Mb (609 downloads)
FSX/P3D Heinkel He112B The Heinkel He 112 was a fighter aircraft designed by Walter and Siegfried Günter. It was one of four aircraft designed to compete for the Luftwaffe's 1933 fighter contract, which was eventually won by the Messerschmitt Bf 109. Small numbers were used for a short time by the Luftwaffe, and small runs were completed for several other countries, but less than 100 were completed in total. It remains one of the least known production fighter designs. FSX/P3D native GMAX model by A.F.Scrub
Posted Feb 16, 2018 03:43 by A.F.Scrub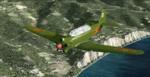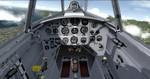 21.02Mb (1043 downloads)
China PLAAF livery on the Yakovlev Yak-18 package from Swingman. Textures are based on a plane is in collection china international aviation and aerospace exhibition 2010 in Zhuhai. Whole aircraft including great VC. Works in FSX and P3D all versions.
Posted Feb 11, 2018 05:56 by Liao Yitong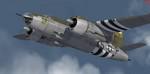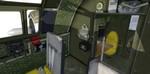 206.63Mb (3136 downloads)
FSX/P3D Native B-26B/C Martin Marauder by Milton Shupe, Tom Falley, Martial Feron, Steve Bryant, William Ellis, Greenhouse357, Pierre-Jean Carosin and Sounds by Nigel Richards. Original Pilot figures by Jan Visser. Camera views by Joe Cusick. Radios by Richard "Real_Old_Salt" Murray. Thanks to "Gaucho_59" for the OH trimwheel textures. FSX Native Pkg incl models B-26B/C, VC and custom panel, R-2800 sounds, custom FSX Flight Model, and features eight exterior paints by Martial "Ferondoe" Feron (based on Steve Bryant's paint kit), 8 paints by Steve Bryant, and one by Greenhouse357. (Beta tested okay in P3Dv4) Paint kits available by Steve "Duckie" Bryant; see Readme.txt for links. Milton Shupe February 2018
Posted Feb 6, 2018 11:12 by Milton Shupe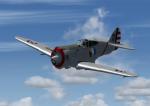 9.02Mb (1174 downloads)
FSX/P3D Curtiss P-36. The Curtiss P-36 Hawk, also known as the Curtiss Hawk Model 75, was an American designed and built fighter aircraft of the 1930s and 40s. It was one of the first of a new generation of combat aircraft—a sleek monoplane design making extensive use of metal in its construction and powered by a powerful radial engine. Obsolete at the onset of World War II the P-36 saw only limited combat with the United States Army Air Forces, but it was used more extensively by the French Air Force, both during the Battle of France and by the Vichy France armed forces, and also by the British Commonwealth . GMAX model by A.F.Scrub
Posted Jan 15, 2018 09:16 by A.F.Scrub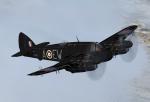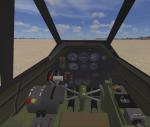 13.25Mb (1079 downloads)
FSX/P3D Beaufighter_Nightfighter The Bristol Beaufighter was one of the finest multi-role combat aircraft to see service during WW2. The Beaufighter MkII was distinctive in that it used Rolls Royce Merlin Engines instead of the standard Bristol Hercules engines. A.F.Scrub
Posted Jan 10, 2018 10:19 by A.F.Scrub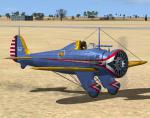 0.92Mb (311 downloads)
FSX/P3D native Boeing_Peashooter_Fix This fix corrects the rudder rotation in the FSX/P3D peashooter. Replace the model map,aircraft.cfg and panel.cfg by the new ones. Corrected by A.F.Scrub.
Posted Jan 7, 2018 14:22 by A.F.Scrub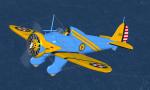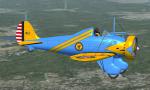 2.37Mb (644 downloads)
Textures only for A.F. Scrub's FSX/P3D native Boeing_Peashooter. Aircraft not included; requires the Boeing_P26_Peashooter.zip file. This is painted as a P-26A of 19th Pursuit Squadron/18th Pursuit Group from Wheeler Field, Hawaii in 1938. Repainted by R.E. Wyman.
Posted Jan 7, 2018 01:01 by R.E. Wyman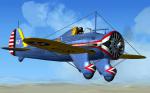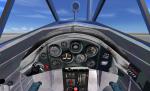 12.16Mb (1324 downloads)
This is the Boeing Peashooter, previously posted by A.F. Scrub. This update eliminates the problem of the engine not starting automatically. The package also features a new VC, which now matches the 2D panel for the most part. Thanks to A.F. Scrub for the original model, new VC design and panel configuration as well as engine start correction by Michael Pook. This is the whole aircraft.
Posted Jan 4, 2018 10:41 by Michael Pook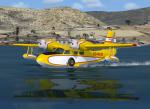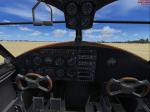 15.84Mb (1751 downloads)
FSX/P3D Grumman Widgeon The Grumman G-44 J4F Widgeon, was the "little sister" of the Grumman Goose, built in 1940. It was used as a small patrol and utility aircraft by the US Navy and the Royal Navy. The Royal Navy gave it the name "Gosling". FSX/P3D native models by A.F.Scrub
Posted Jan 4, 2018 10:20 by A.F.Scrub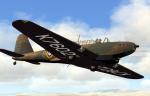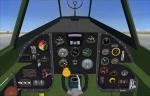 12.22Mb (900 downloads)
The Fairey Battle was a British single-engine light bomber designed and manufactured by the Fairey Aviation Company. It was developed during the mid-1930s for the Royal Air Force (RAF) as a monoplane successor to the earlier Hawker Hart and Hind biplanes. This is an FSX panel update for the Fairey Battle MKI featuring both a new VC and 2D panel. Thanks to Edward Cook for the original model and to Yannis Tsetsas for his Greek repaint. New VC and 2D panel by Michael Pook. Smoke effect included.
Posted Jan 3, 2018 07:44 by Michael Pook