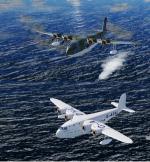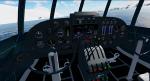 8.56Mb (453 downloads)
Short S.30 Empire, the long-range version of the C-class flying boats. G-AFCU Cabot was the second of the S.30s, and was used on the Atalantic route before being taken over by the R.A.F. in 1940. Cabot was destoyed during the Norwegian campain in may 1940. Original FSDS3 model by Jens B. Kristensen. FSX native coversion.
Posted Dec 2, 2020 05:45 by Goto Dengo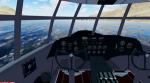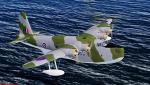 13.85Mb (423 downloads)
FSX/P3D Short Hythe FSX Native. The Short Hythe was a civil conversion of the Short Sunderland III patrol flying boat of WW2 fame. A number of Sunderlands served BOAC from 1943, and 22 of them were converted to proper airlines in 1946. Many of them were taken over by Aquila Airways in 1948-49, and served into the 1950's. Original model by Jens B. Kristensen.
Posted Dec 2, 2020 05:36 by Goto Dengo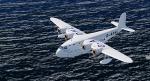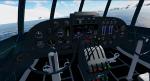 7.56Mb (324 downloads)
FSX/P3D Short S.23, S.30 and S.33 Empire. Updated from the Jens B. Kristensen. These famous aircraft formed the backbone of the British national airline, Imperial Airways, it's sucessor B.O.A.C. and its partners Qantas Empire Airways and TEAL from the mid 'thirties and through World War Two. The aircraft that survived the war were replaced by more modern aircraft in 1946-47
Posted Dec 2, 2020 05:17 by uploader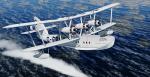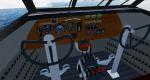 14.73Mb (446 downloads)
FSX and P3D Short S.8 Calcutta. FSX native conversion. The Short Calcutta was a three-engined, British flying boat airliner, used by Imperial Airways from 1928 to 1939. For more details see the included documentation. Original model by Jens B. Kristensen.
Posted Dec 2, 2020 04:58 by uploader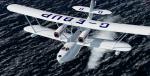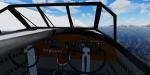 9.66Mb (429 downloads)
The Short Singapore I of 1926 was the forerunner of a long series of flying boats from Short Brothers, including the Calcutta, Rangoon, Kent and Singapore III\n\nFamous for Alan Cobham's Africa Survey flight 1927-28
Posted Dec 2, 2020 04:49 by Goto Dengo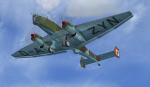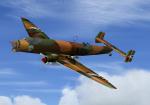 37.14Mb (1184 downloads)
FSX/Acceleration/P3dV3/FS2004 Junkers Ju86 D1 and K2 Bomber. This prewar aircraft made its first flight in 1934 and went in battle by the Luftwaffe in the Spanish Civil War, competing with the Heinkel He-111. The Ju 86 D1 was the serial bomber version, the K2 was the export version for Hungary with radial engines. Other Ju 86 versions included transport and civil passenger airplanes. Only one model survived and is displayed in the Swedish Airforce Museum. The models in colours of Luftwaffe and Hungary comes with photorealistic 2D and VC panels, many animations, shown with twelve cameras, including three gunner views with animated MG15. FSDS 3.5 model by Erwin Welker
Posted Sep 3, 2020 02:24 by Erwin Welker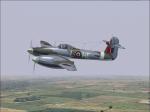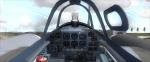 18.66Mb (1522 downloads)
Ito-san's superb Westland Whirlwind now updated for FSX and P3D up to v3. All credits go to him, to William Ortis from Lionheart Creations for his updates and 2nd texture and to Lawdog for his great Peregrine sounds. 2D and VC panel with working gauges (included).
Posted Sep 3, 2020 02:09 by Erik Hertzberger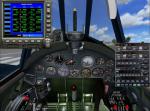 0.13Mb (373 downloads)
P3Dv3,v4 Vought Corsair F4U-5 and NF navpanelfix This is the navpanel fix for both my F4U1 and F4U2 Corsairs. In P3D4, radio and GPS are not working. Add the lines from the text file in aircraft.cfg under [electric]. by A.F.Scrub.
Posted Aug 2, 2020 10:05 by A.F.Scrub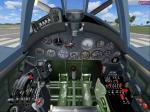 4.06Mb (601 downloads)
FSX/P3Dv3,v4 Vought Corsair F4U-5 and NF This is a new panel for both my F4U1 and F4U2 Corsairs. Navigation instruments added. Just replace the original panel. by A.F.Scrub.
Posted Jul 31, 2020 11:19 by A.F.Scrub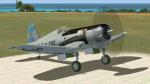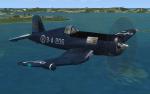 29.60Mb (1172 downloads)
FSX/P3Dv3,v4 Corsair F4U-5 and NF In 1945, the attention of the military aviation community turned to the turbo-jet-powered aircraft. The U.S. Navy, however, had decided they would keep the Corsair as their first-line fighter until the jet had been satisfactorily developed for carrier operations.The F4U-5 Corsair served almost exclusively as a fighter-bomber throughout the Korean War. Standard and nightfighter versions with navigation instruments. Native FSX/P3Dv3,v4 mdl by A.F.Scrub.
Posted Jul 31, 2020 11:15 by a.F.Scrub