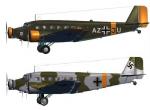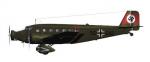 48.11Mb (1090 downloads)
Three new liverys in this Junkers 52 Tri Package by O.Fischer. Model conversion by Bulbbulb2. Oversight and cfg editing by InDeepSchit. All repaints by Stephen Browning
Posted Jan 27, 2021 13:45 by Stephen Browning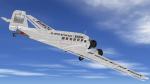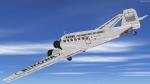 9.01Mb (775 downloads)
This is an update for the FSX/P3D native Junkers Ju 52/3M (O.Ficsher) that includes a pair of Ju-Air (Rimowa) repaints by Peter Lorimer and a model fix by SOH user vonstroheim that eliminates prop disk shadows in FSX.
Posted Jan 23, 2021 02:15 by InDeepSchit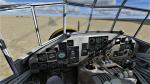 61.93Mb (1467 downloads)
FSX native version of the freeware Junkers Ju 52/3M by O.Fischer. Tested in P3Dv4.5 but should work in v5 and FSX. Included alongside the base civilian textures are a pair of Luftwaffe repaints by Hanaw Hax. Model conversion by Bulbbulb2. Oversight and cfg editing by InDeepSchit.
Posted Jan 20, 2021 02:05 by InDeepSchit & Bulbbulb2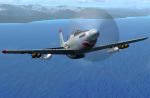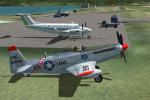 21.56Mb (1111 downloads)
FSX/P3Dv3,v4,v5 P-51H Mustang ANG The ultimate version of the Mustang was the P-51H, which was the fastest Mustang variant to see service and one of the fastest (if not the fastest) piston-engined fighters to enter production during the Second World War. However, it was destined never to see any combat, having entered service too late to participate in the final action against Japan. FSX/P3D mdls by A.F.Scrub
Posted Jan 17, 2021 06:17 by A.F.Scrub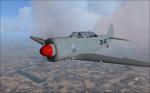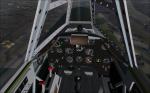 15.33Mb (978 downloads)
The Yak-11 design was based in large part on the successful Yak-3 fighter, and became the Soviet Air Force's most widely used trainer aircraft. From 1953, an additional 707 were licence-built by Let in Czechoslovakia under the name C-11 (LET C-11 in some documentation). Both Yak-11 and C-11 were used in all Warsaw Pact countries and were exported to eighteen countries. With it's fighter pedigree and trainer ease of operation, the MOOSE has become a popular warbird and race aircraft. 2021 FSX native update of Pavel Karásek's 2011 FS9 MOOSE. Great frames, super model, fine front and rear VC and a flight model that allows for a full aerobatic card, including spins and the dread lomcevak. Paints by Pavel, Jozef Košík, and Y.T.
Posted Jan 7, 2021 02:06 by Lorenzo Zoil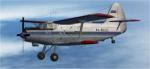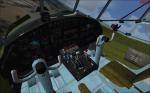 0.01Mb (580 downloads)
Navigation / Radios fix for the Antonov An-2T from Tim Conrad as provided by Lavernti Beria.
Posted Jan 5, 2021 03:40 by Flanker256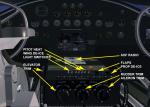 29.70Mb (898 downloads)
FSX Sikorsky VS-44 Flying Boat. Model of VS-44 NC-41881 "Excambian" restored at New England Air Museum. Model created in 3ds Max for FSX. A flying boat, not an amphibian. Can be flown from land unrealistically using beaching gear. VC includes complete model, with multiple camera views. VS-44 was built in 1942 for American Export Airlines. Contracted for trans-Atlantic service by US Navy and Army through 1944. Returned to civilian service 1945. Two liveries: 1942 Navy camouflage and 1945 AEA civilian colors, as displayed at Museum. By George Diemer.
Posted Jan 1, 2021 11:19 by George Diemer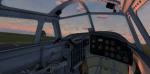 181.98Mb (1056 downloads)
The Fokker T.5 was a Dutch medium bomber that served during the late 1930's and into the war. Only sixteen have ever been built, none of which remains to this day. The crews fought an unequal yet brave battle against an overwhelming reality. This package includes a fully animated model, fully working complete nose-to-tail interior, authentic flight dynamics, sophisticated systems depth, high-resolution textures and a marvelous soundset. Every aspect of this plane has been modeled in fine and accurate detail, no item has been overlooked. A dedicated manual which describes history and operations is included.
Posted Dec 25, 2020 14:30 by Dutcheeseblend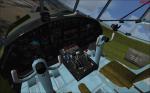 37.62Mb (2059 downloads)
First appearing in 1947, the AN-2's was first dismissed as obsolete, due to it's biplane layout and homely looks. But the "Annushka" would prove the naysayers wrong.... and how! The biplane layout proved itself, and there wasn't much the AN-2 couldn't do, whether as a passenger, cargo, parachuting, crop spraying, or spec ops plane. Over 20,000 were produced, mostly in Poland. Not bad for an "obsolete" design! FSX native update of Tim Conrad's An-2, and assortment of Cold war WARPAC textures by 'Stalin'. Spaseba, Gentlemen.
Posted Dec 24, 2020 12:44 by Lavernti Beria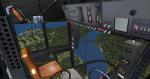 24.17Mb (833 downloads)
FSX Goodyear K-28 Navy Blimp. WWII K-class Navy blimp, whose gondola has been restored at New England Air Museum. Model created in 3ds Max for FSX. Includes restoration details completed after 2011. VC includes complete model,with multiple camera views, including inside helium envelope. Includes .pdf file explaining controls. Blimp K-28 spent most of WWII with squadron ZP-24 in Weeksville, North Carolina. By George Diemer.
Posted Dec 24, 2020 01:06 by George Diemer