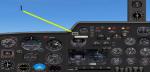 0.07Mb (282 downloads)
Update for Bristol 170 panel by Mike Stone for FS2004. You must first download "sb170.zip" and install it into your FS2004. By Nick Tselepides.
Posted Jul 19, 2018 07:42 by Nick Tselepides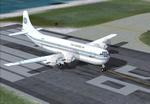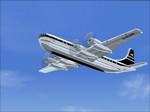 7.38Mb (241 downloads)
Garry Smith archive files: FS2004 Boeing 377 Stratocruiser BOAC and Panam textures. These files are being posted so the community does not loose access to Garry Smith's files after his website went down. Model by Mike Stone. Textures by Garry Smith. Assembled with the kind efforts of Ronald Falzon.
Posted Jul 3, 2018 05:25 by Ronald Falzon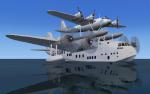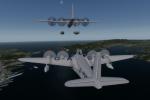 6.29Mb (987 downloads)
FS2004/FSX/Accel/P3dv3 Short MAYO Composite consisting of a flying boat and a seaplane. That strange concept was proposed to enlarge the range of a long distance postal airplane to cross the Atlantic with a non stop flight. The flying boat Short S.21 was derived from the Short S.23 Empire with the task to go airborn and to reach altitude carrying the floatplane on its back. The Short S.20 Mercury was a light 4-engine floatplane with long distance abilities. After seperation it reached after 4600 km Montreal in 20.5 hours with 272 kg payload in July 1938. In october 1938 the Mercury (without payload) mastered a world record by starting from Scotland and reaching South Africa after 9726 km in 42 hours. The original S.23 FS2004 model and also the FSX interior, the 2D panel, FDE and textures are made by Jens B. Kristensen. Panel improvements are done by Michael Pook. The conversion of the MDL to a FSDS 3D-file with reanimating all moving parts, the Mercury with its animations and the camera definitions are made by Erwin Welker
Posted Jun 26, 2018 05:11 by Erwin Welker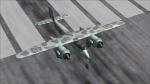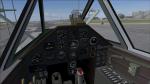 5.33Mb (299 downloads)
This is a VC panel and texture update for the FS2004 Focke-Wulf Ta-154, originally by Chris Lampard and Shessi. I've re-arranged the gauges and provided some new, custom ones. I also added a new, red VC light effect. Enjoy! -Bob Erwin
Posted Jun 25, 2018 20:05 by Bob Erwin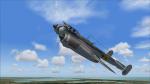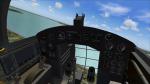 7.03Mb (717 downloads)
This is a set of updates for The Ar-240 originally by Chris Lampard and Shessi. It includes a new VC panel layout with some minor re-texturing and custom gauges. Instructions included in the readme file. Enjoy!-Bob Erwin
Posted Jun 24, 2018 20:55 by Bob Erwin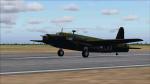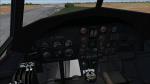 15.49Mb (611 downloads)
Due to an oversight, my previous Wellington release was missing several files. This should fix the issue. Sorry for any inconvenience to the sim community. This is again, the whole aircraft, and my prior upload should be disregarded. -Bob Erwin
Posted Jun 24, 2018 13:22 by Bob Erwin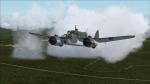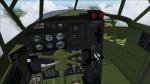 14.33Mb (564 downloads)
I received notice that the Bristol Beaufort and Vickers Wellington I recently uploaded was missing several files. This was due to an oversight in my settings prior to upload. My apologies. This should fix the issue, this is once again the whole aircraft. So my prior versions should be disregarded, and hopefully deleted from the archive. -Bob Erwin
Posted Jun 24, 2018 04:14 by Bob Erwin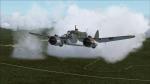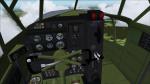 14.45Mb (369 downloads)
New and improved Bristol Beaufort, originally by Alphasim. New, custom gauges, panel mods, and small changes to the cfg. file. Also a new, red VC light. This is the whole aircraft. Enjoy! -Bob Erwin
Posted Jun 23, 2018 00:27 by Bob Erwin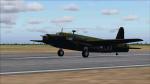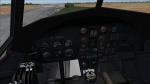 15.49Mb (507 downloads)
This is an updated version of the Vickers Wellington 1, original model by Alphasim. It includes a new, revamped VC with a custom gauge pack, modified panel, cfg. and red VC light effect. This is the whole aircraft. Enjoy! -Bob Erwin
Posted Jun 20, 2018 14:26 by Bob Erwin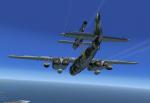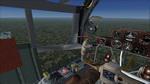 21.78Mb (2182 downloads)
FS2004/FSX/Accel/P3dv3 Package Arado-234 Jet Bomber. The Arado Ar-234 Blitz was in World War II a high sophisticated jet powered aircraft, supposed for multible purposes. Generally eqipped with 2 Jumo engines but there were also prototypes with 2 BMW twin- or 4 single engines. As good as the aerodynamics and the the high speed was the flight handling. The only surviving aircraft is now in a museum near Washington D.C. The models has a realistic 2D panel, made by Lobo Da Silva for CFS2 and a matching VC, both with animated yoke. All models has different animations: One model carries and drops a 1000 kg bomb, the other has a Fieseler Fi-103 "V1" flying bomb on its back and the third is a nightfigter with gun pod. FSDS 3.5 model by Erwin Welker
Posted Jun 19, 2018 10:10 by Erwin Welker