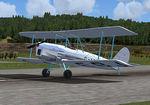 9.85Mb (828 downloads)
Blackburn B2. Built in the UK as an elementary trainer and first flown in 1931. Total built 42. The aircraft is designed for use in FS2004 - correct performance on any other version / system is not guaranteed. In particular, the aircraft may not appear correctly at night in FSX but appears OK in daylight. David Molyneaux
Posted Feb 5, 2016 05:31 by Mike Lietz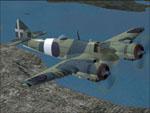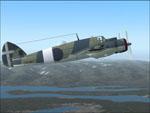 10.49Mb (840 downloads)
FS2004-Bristol Beaufighter MK I C This model of the Bristol Beaufighter MKIC X7887 (T4887)of No 252 Squadron RAF Coastal Command, during a flight from Gibralter to Malta, landed in Augusta -Sicily in Jan 1942, due to navigator's mistake and was captured by the Regia Aeronautica. Model, texture, vc cockpit & panel by F.Giuli. Gauges other authors
Posted Jan 8, 2016 05:21 by Francesco Giuli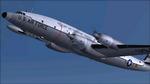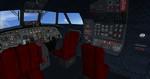 26.92Mb (3444 downloads)
FS2004/FSX Lockheed L-1249A Turboprop package. The L-1249A was the turboprop version of the Lockheed Super Constellation and 4 were built for the USAF (YC-121F) and USN (R7V-2), which had considerably higher performance than the piston-engined versions. Full visual model with VC, new flight dynamics. For FS9, works also in FSX. By Volker Bohme, Luis Pallas, Bill Tyne and Stefan Werner. Original model by Manfred Jahn.
Posted Dec 26, 2015 01:12 by uploader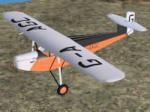 6.61Mb (785 downloads)
FS2004. Desoutter MK 1 A Three-seat 'Sports Coupe'. This is the production example as it was delivered to Croyden, England, in 1929 v1 By Edward Cook.
Posted Sep 8, 2015 04:13 by uploader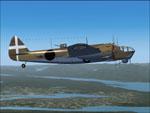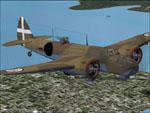 7.78Mb (933 downloads)
FS2004-Bristol Blenheim MK IV This model of Bristol Blenheim MK IV , in service with the 431 sqn RAF serial N3688 in Malta with the OADU (Overseas Aircraft Delivery Unit),was captured by the Regia Aeronautica in Pantelleria (Sicily) in sept 1940, due to navigator's mistake Model,texture,vccockpit,panel by F.Giuli. Gauges other authors
Posted Aug 22, 2015 04:20 by FRANCESCO GIULI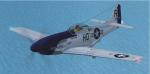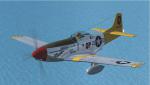 12.64Mb (1065 downloads)
This is an update for FS9 of the Alphasim P-51D. I have updated the flight dynamics, corrected the contact points, added a pitch trim gauge, added a nav/GPS switch and toggle icons, and changed the size and position of the GPS. This is the whole aircraft.
Posted Aug 20, 2015 17:26 by Bob Chicilo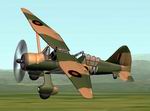 8.17Mb (4361 downloads)
CFS2/FS2002/FS2004 WestLand Lysander Tropical. FSDSv2.x Model, air file, Aircaft.config, Panel, Textures., Scenedb and Object_dp, by Jim Jacobson. 8.3MB
Posted Jun 23, 2015 14:23 by archive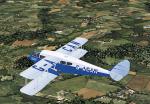 20.24Mb (1754 downloads)
The D.H.84 Dragon was designed & built in 1932 by de Havilland as a 6 - 8 seat medium-distance passenger airliner. Its primary route was to be the London to Paris route flown by Hillmans Airways. British production was 115 aircraft of which 52 were the Mk2 version with the framed windows. A further 87 were built in Australia as navigational trainers. The aircraft was later superceded by the better-known faster D.H. 89 Dragon Rapide. Three aircraft are offered in this package - the MK1 of Hillmans Airways, a MK1 in the livery of Railway Air Services Ltd (still flying) and a MK2 as Chrisair G-ADDI (now in America). The models are built for FS2004 although they work tolerably well in FSX -( a modified config file and glass texture are included). by Dave Molyneaux
Posted Apr 6, 2015 11:58 by admin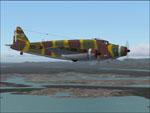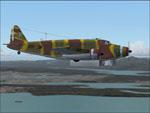 8.81Mb (707 downloads)
FS2004-Savoia Marchetti SM82 Bomber This model is the bomber version of the SM 82 Canguro transport,entered into service with the Regia Aeronautica in June 1940.This model took part in a raid against Manama, Bahrain on 18 October 1940. It took off from Gadurra airfield, Rhodes and after 15.5 hours and 4200 km landed at Zula airbase, Italian East Africa; It is indicated by White rhombus insignias on upper wing surfaces. Model, texture, v. ccockpit, panel by F.Giuli. Gauges other authors
Posted Mar 23, 2015 23:48 by FRANCESCO GIULI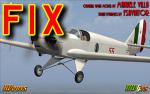 0.43Mb (488 downloads)
This release fixes the texturing issue in LW version wings (mirrored codes). By Manuele Villa/MVG3D, February 2015.
Posted Feb 24, 2015 09:20 by Manuele Villa