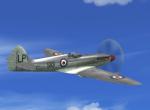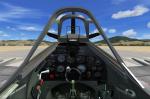 18.56Mb (1054 downloads)
Fs2004/FSX/FSX St Ed Seafire Mk 45. With the Mk 21 the elliptical wing gave way to a new one with blunted tips and changes to the flaps and ailerons. The wing was made even stronger and carried four 20mm cannon. The fuselage was redesigned and the whole airframe was heavier than previous Spitfires, meaning the undercarriage had to be made more robust. The wheels were now fully covered by undercarriage doors in flight . The Mk 45 was the naval variant with tailhook but fixed wings. This is Seafire Mk.45 LA 486, 583/LP, of No 771 NAS, 51st Miscellaneous Air Group, RNAS Lee-on-Solent, summer 1950 GMAX model by A.F.Scrub
Posted Sep 11, 2017 07:56 by A.F.Scrub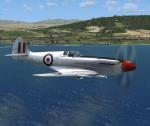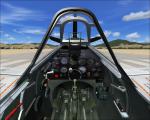 19.68Mb (1263 downloads)
FS2004/FSX/FSX SteamEd Spitfire MK 21 With the Mk 21 the elliptical wing gave way to a new one with blunted tips and changes to the flaps and ailerons. The wing was made even stronger and carried four 20mm cannon. The fuselage was redesigned and the whole airframe was heavier than previous Spitfires, meaning the undercarriage had to be made more robust. The wheels were now fully covered by undercarriage doors in flight GMAX model by A.F.Scrub
Posted Sep 2, 2017 13:05 by A.F.Scrub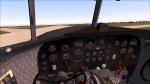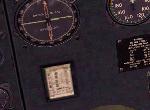 2.45Mb (576 downloads)
Two replacement textures for either the raf style panel or usa style panel for Manfred Jahn's FS2004 version c47. These will add some white speed cards to the panels.
Posted Sep 2, 2017 07:56 by Peter Mercy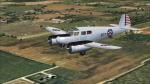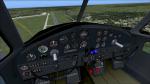 11.04Mb (1521 downloads)
FS2004 Cessna T-50 Bobcat This is a completely new panel/VC layout for Virtavia/Alphasim Cessna T-50 Bobcat package. The 2d panel has been eliminated. The VC has been extensively modified into a different layout commonly seen in some T-50's. VC bitmaps have been completely revamped/re-textured. I also created a new gauge package with gauges derived from a mixture of Milton Shupe and Alphasim gauges. Due to the extent of the work on texture and cfg files, I've included the whole aircraft. Only tested in FS004. Bob Erwin
Posted Sep 1, 2017 01:26 by Bob Erwin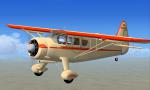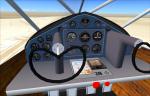 4.72Mb (1322 downloads)
The Howard DGA-15 became available in 1940. It was considered a "Luxury Liner" of the day and competed most favorably with the Beech Staggerwing and Stinson Reliant. About 40 civilian versions were produced and more were made for the Navy for an Air Ambulance role and the Air Corps for use as a utility transport. The term DGA stands for "Damn Good Airplane" and the P after the -15 designates this plane had a Pratt and Whitney engine. This is an FSX/FS2004/P3D (Vers.3) update for the DGA-15 featuring new enhanced VC and 2D panels, new smoke effect and extra camera views. All credits go to the late Paul Clawson for the original model. Panel updates and smoke by Michael Pook.
Posted Aug 20, 2017 15:21 by Michael Pook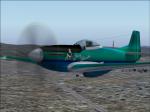 15.41Mb (4169 downloads)
FS2004 P-51D Restoration Project: 9 Versions of the P-51D with New Airfile & Flight Dynamics. Tuned down to it's original Specs. These P-51's are designed more for Prop Hops™ about 2/3 the speed of the Reno Racers, These Aircraft are still the Fastest Props in the skies. Air file, new dynamics All Repaints done by Robert Hawk
Posted Aug 9, 2017 03:41 by Robert Hawk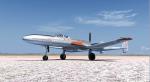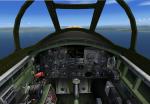 223.43Mb (787 downloads)
Vultee XP-54 for MSFS 2004/FS9 ACof v1.1 V1.1 fixes a number of minor issues. Flight Simulator aircraft package by Milton Shupe, military panel and VC textures by Nigel Richards, gauges by Scott Thomas, exterior paint map and textures by Mike Kelley and prototype flight models by Shupe/Falley and racing FM versions by James Banks. Includes three models, 12 liveries, custom panels and flight models. Be sure to read the XP-54_Aircraft_Index that explains differences in the models and their performance, Model Designer: Milton Shupe Flight Dynamics (Military/Civil): Milton Shupe & Tom Falley Flight Dynamics (Racing): James Banks & Milton Shupe Panel and Gauges: Nigel Richards, Scott Thomas, Milton Shupe & James Banks XML Gauges: Scott Thomas with mods by Nigel Richards & Milton Shupe Documentation/Textures: Mike Kelley Liveries: Mike Kelley & James Banks Sounds: Nigel Richards & James Banks Special Effects: Copyright by Microsoft Research Assistance: Members of Sim-outhouse Testing: Alpha Tests – Engineering Team, Beta Tests - SOH Membership
Posted Aug 8, 2017 08:34 by Milton Shupe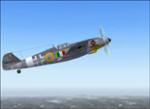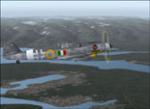 4.07Mb (902 downloads)
FS2004-Messerschmitt Bf 109G-6 ANR This model, based in Aviano in November 1944 and flown by Serg.Magg. Pilota Pietro Cusmano, belonged to the 2°Sq., 2°Gr.of the Aviazione Nazionale Repubblicana of the R.S.I., carried the emblem "Diavoli Rossi" on the fuseelage, similar to that of the 6°St. of the Regia Aeronautica. Was shot down on March 3rd, 1945. Model, texture, vc cockpit, panel by F.Giuli. Gauges other authors
Posted Feb 14, 2017 04:53 by FRAJCESCO GIULI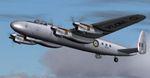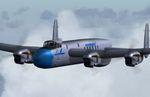 5.23Mb (1215 downloads)
FS2004 Avro Lancastrian (Base Package) A close derivative of the war-time Lancaster bomber, the Lancastrian was fitted with streamlined nose and tail cones. Lancastrians were used as long-range freighters, VIP transports, and jet engine test beds by the RAF, as fast long-range airliners and mailplanes by Trans Canada Air Lines, BOAC, BSAA, QUANTAS, and Alitalia, and as tankers by Flight Refuelling Ltd. Charter operators were Skyways and Silver City. Eighty-two aircraft were build, but most of them had vanished in scrapyards by the early nineteen-fifties. In the immediate post-war years, TCA offered twice-weekly Lancastrian flights from Dorval, Canada, to Prestwick and London, while BOAC and BSAA (under chief pilot D.C.T. Bennett) operated flights to Australia and South America, all based on a rather uneconomical ratio of five crew to up to fourteen passengers. The outbound leg from Hurn to Learmouth, Australia, took three days and well over fifty hours flying time, with Lydda, Karachi, and Ceylon serving as staging posts. BSAA's London to Buenos Aires flight took 56 hours. Either way, one needs to have plenty of time on one's hands to recreate these epic journeys. Gmax exterior model and textures by Manfred Jahn, FDE and 2D panel by Paul Edwards (based on a panel by Phil Perrott of Alphasim). The three texture sets included represent VM734 of 246 Squadron RAF, G-AGLY ("Norfolk") of BOAC, and G-AKFG of Flight Refuelling Ltd. By Paul Edwards, Manfred Jahn
Posted Jan 17, 2017 05:34 by admin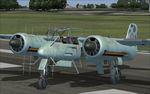 16.49Mb (1716 downloads)
FS2004 Focke-Wulf Ta154 A1 Moskito. A new model of the Focke-Wulf Ta154 A1 Moskito night fighter. A night fighter project that nearly reached production, but failed due to technical problems. Some used as night fighters in 1945. Being built mostly of plywood, it was hoped that this would be Germany's answer to the very successful British Mosquitos. Includes opening access panels, engine cooling gills and full canopies. With 2D and VC panels. By Chris Lampard.
Posted Jul 26, 2016 06:02 by shaft