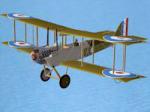 5.90Mb (1010 downloads)
FS2004 Airco DH6 A very basic training aircraft. Designed for ease of manufacture and repair. v1. By Edward Cook
Posted Dec 10, 2014 00:17 by Edward Cook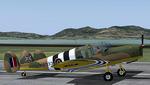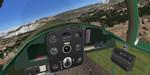 9.56Mb (1264 downloads)
Miles M-38 Messenger Mk1 Among VIP operators allocated personal Messengers were Field Marshal Sir Bernard Montgomery and Marshal of the RAF Lord Tedder. 21 were built for military use - many were converted to MK4As post-war for civilian use. In its role as a VIP transport the 36 ft 2 in span Messenger had a maximum speed of 116 mph and range of 260 miles. Note - most early aircraft had these rectangular windows but see 'Versions-notes'. Will also work OK in FSX. David Molyneaux
Posted Nov 25, 2014 14:51 by admin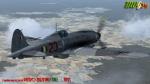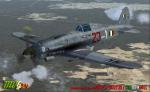 4.40Mb (843 downloads)
Regarded as the best Italian aircraft of World War II together with the Fiat G-55 Centauro,the Macchi-Castoldi C.205 proved to be extremely effective in action, destroying a large number of Allied bombers and capable of successfully clashing on equal terms with such renowned fighters as the North American P-51D Mustang.Although the C.205 was able to match the best Allied opponents both in speed and maneuverability, it was introduced late during the conflict. Moreover, due to the poor Italian industrial capability of the time, only a small production run was delivered to combat units before the end of the war. Famous C.205 pilots are Italy's highest scoring ace Adriano Visconti and the top scoring C.205 Sergente Maggiore pilota (Sargeant Major pilot) Luigi Gorrini. To date,there's still debate about Gorrini's score, since Regia Aeronautica preferred crediting units over individual combat achievements. Gorrini's official aerial combat score is 19 victories, but, according to his memories, he achieved 7 more during his service with Aeronautica Nazionale Repubblicana (A.N.R.), flying a Macchi C.205. These victories did not enter his officiall tally due to political reasons, since the A.N.R. fought by the side of the German Luftwaffe after the Italian September 8th,1943 armistice. These bring his total tally to 26 victories, making him the top scoring Italian fighter ace of WWII. For his combat record with the A.N.R he was awarded twice by the Luftwaffe with the Iron Cross First and Second Class. Luigi Gorrini was also awarded for his actions, after the end of the war, with the highest Italian military decoration, the "Medaglia d'Oro al Valor Militare" (M.O.V.M.,Gold Medal for Military Valour). Last surviving Italian fighter pilot of WWII, he died recently at the age of 97 and this repaint is dedicated to his memory. This download requires the previous installation of the base Aermacchi C.205 Veltro package(C205_V01.zip). Repaint by Manuele Villa/MVG3D, November 2014.
Posted Nov 24, 2014 10:27 by Manuele Villa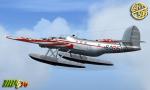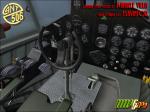 7.67Mb (1360 downloads)
PART 2 - THE PEACETIME YEARS The post war Aironi retained their AR126 engines all the way to retirement in 1959, but they were modified to have feathering Savoia hydraulic constant speed airscrews which required new controls in the old cockpit. High power then became available for TOGA for the first time allowing take off from smaller harbours during air ambulance sorties, and perhaps overload survivor rescue. The omnipresent problem of engine overspeed disappeared, but the early series Bristol Pegasus engines remained too primitive to have cowl flaps to control engine cooling. The gondola lost its windows and ventral hatch to reduce drag. New navigation equipment and procedures were introduced. ATTENTION -- THIS IS A FLIGHT SIMULATION SUPPLEMENT. PART 1 - The Wartime Years (z506b_v01.zip) MUST BE INSTALLED BEFORE INSTALLING PART 2. VC only.GMax Models and Skins by Manuele Villa, Flight dynamics by FSAviator,It also works (Tested) subject to some limitations within in FSX. By Manuele Villa/MVG3D, November 2014.
Posted Nov 20, 2014 02:22 by Manuele Villa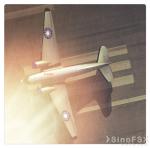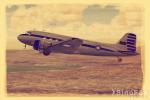 1.87Mb (334 downloads)
Taiwan MS Meilin textures for the default FS2004 DC-3
Posted Nov 16, 2014 01:48 by Liao Yitong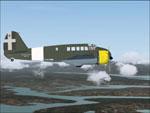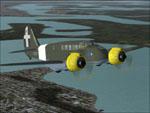 8.74Mb (601 downloads)
FS2004-Caproni 312 Belgium prototype Develop of the Ca 310,the CA 312 Belgium, had more powerful engines,3 blades props with encresed speed, ceiling, range and MTOW.Only 40 models were build, but with the fall of Belgium, never were delivered and used later by the Regia Aeronautica.No armaments or bombs were installed in the serial production. Model,texture, vc cockpit, panel. By F.Giuli. Gauges other authors
Posted Oct 30, 2014 05:25 by FRANCESCO GIULI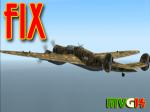 9.44Mb (689 downloads)
This "FIX" corrects a "bug" in the WIRELESS OPERATOR'S PANEL and some issues in flight models. New Panel.cfg and Mdl files. Requires the previous installation of the original plane (1007_v01.zip). By Milton Shupe, Manuele Villa & FSAviator. By Manuele Villa/MVG3D, October 2014.
Posted Oct 21, 2014 05:31 by Manuele Villa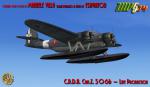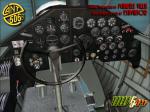 79.12Mb (1171 downloads)
The CANT Z.506B Airone (Heron) was a three-engined hydroplane,with wooden structure.Designed by ingegner Filippo Zappata,who also designed the CANT Z.1007 bomber.It had excellent flying characteristics and good stability and was regarded by some as "the best Italian hydroplane of World War II".It was used by the Italian Regia Aeronautica,Italian Co-Belligerent Air Force,Aeronautica Nazionale Repubblicana and Luftwaffe during World War II and, after 1945, by Aeronautica Militare Italiana as S.A.R. hydroplane. VC only. GMax Models and Skins by Manuele Villa, flight dynamics by FSAviator. It also works (Tested) subject to some limitations in FSX. By Manuele Villa /MVG3D, October 2014.
Posted Oct 21, 2014 04:49 by Manuele Villa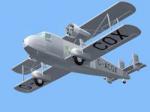 1.96Mb (805 downloads)
FS2004 Boulton Paul P-71A. A passenger canversion of the Boulton Paul P-61 'Mailplane'. Two examples were delivered to Imperial Airways in February 1935. Missing Navigation lamps added v2. By Edward Cook
Posted Oct 8, 2014 04:20 by uploader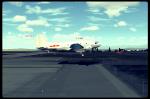 3.01Mb (161 downloads)
C-46 China Air Force textures for Libardo Guzman's C46 package for FSX and FS2004
Posted Sep 7, 2014 19:06 by Liao Yitong