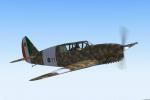 13.38Mb (1142 downloads)
FS9,Nardi(Piaggio)FN.305, Military Version. This is the model for Flight Simulator 9 of the italian built Nardi FN-305 , a two seat Basic Trainer and Liaison built in Italy, first flight in 1935. Aircraft Design and artwork: Massimo Taccoli Gauges: by Manuele Villa and Stefano Meneghini. Sounds: Gypsy major Sounds by mike Hambly. Modified from various freeware sources.
Posted Sep 2, 2013 04:30 by MassimoTaccoli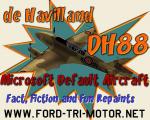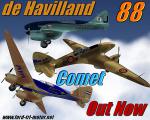 66.42Mb (665 downloads)
FS2004 de Havilland 88 (Comet) Aircraft including a revised PANEL, aircraft.cfg and 30 liveries. - 12 Liveries by JDTinballs (included with consent) and 17 by Garry J. Smith - Plus a set of Blanks for those that would like to do their own repaints of this aircraft. All liveries are currently focused on use within the regions covered by the "Ford India Project" http://www.ford-tri-motor.net/ford-india-project.htm However, aircraft and all liveries are useable for any flightSim 2004 flying fun.
Posted Aug 26, 2013 18:55 by Edward Moore, Garry Smith, JDTinballs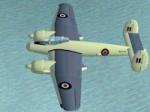 8.04Mb (1199 downloads)
FS2004 Bristol Type 164 TF Mk1 Brigand. Background from The Warpaint article By Brian Philpott. Color scheme and general arrangement from a plan by Alan W Hall. Bristol Centaurus sound files for Blackburn Beverley copyright R Pegram, modified for Airspeed Ambassador by Hans U. Hermann. By Edward Cook.
Posted Jul 11, 2013 09:08 by uploader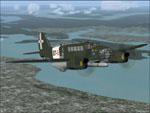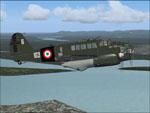 11.13Mb (999 downloads)
FS2004-Caproni ca314 Two models:torpedo bomber with the Regia Aeronautica and as transport with the Italian Co-belligerent Airforce.Derived from the similar Ca.313,was used for transport,ground attack and torpedo bomber. First flight in 1940, develop of CA313, had a normal nose and cockpit, without the heavily -glazed nose of the ca313, that gave reflection probelms to the crew.Model,texture,vccockpit, panel by F.Giuli.Gauges other authors
Posted Jun 27, 2013 09:24 by FRANCESCO GIULI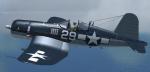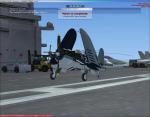 1.84Mb (1685 downloads)
FS2004/FSX FG-1D Goodyear, VF-17 "French Army Chance Vought F4U-7 Corsair" textures for the Alpha Bleu F4U Corsair. Note: Original model is the FG-1D, with a 3-blade propeller and other differences, not this one. Requires original model of the FS2004 ALPHA BLEU CIEL French Chance Vought F4U-7 Corsair and update (or the FSX version): -TESTED AND WORKS IN FSX-
Posted Jun 22, 2013 20:03 by Enrique Medal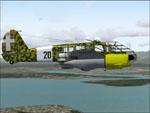 8.87Mb (2121 downloads)
FS2004-Caproni ca313 The prototype first flew on 22 December 1939 Develop of the Caproni Ca.311 the design was similar to the Ca.311 with the inline engines IF Delta RC 35 inverted V-12s, they had a smaller frontal profile than the Piaggio radial engines they replaced. Due to the lower aerodynamic drag, the Ca.313 was capable of more speed for the same power.Model,texture, vccockpit, panel F.Giuli.Gauges other authors
Posted Jun 21, 2013 09:45 by FRANCESCO GIULI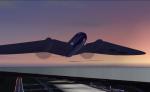 16.76Mb (1488 downloads)
The Driessen Flying Wing was the winning contender in a late 1939 competition for a possible K.L.M.long range passenger/mail aircraft. The aircraft had three 870hp Jumo 205 with three-bladed, metal propellers. Dimensions: Length: 1.5 m, Wingspan: 34 m, Height: 3.70 m Due to WWII, this design never reached the hardware stadium.
Posted Jun 16, 2013 02:00 by Andreas Becker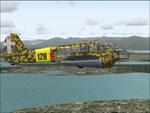 10.22Mb (865 downloads)
FS2004-Caproni CA 311 Develop of the Ca 310,this model was in service with the 128degree Sq.,61degree Gr.Osservazione Aera of the Corpo di Spedizione Italiano in Russia (C.S.I.R.)Zaprozhe, Russia, November 1941. This particular design incorporated the Ca.310's retractable main undercarriage, and had a heavily-glazed nose. Model,texture, vc cockpit and panel by F.Giuli. Gauges by other authors
Posted Jun 14, 2013 04:48 by FRANCESCO GIULI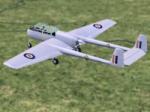 19.41Mb (1054 downloads)
FS2004 Heston JC.6. An AOP prototype built for A.M. Specification A.2/45 it lost out to the Auster AOP.6 Only one flying aircraft was made. The First flight was in August 1947. v1 By Edward Cook
Posted Jun 10, 2013 05:57 by uploader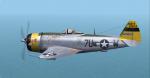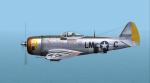 7.51Mb (936 downloads)
Seven bare metal textures for the CFS2/FS2004/FSX versions of the Alphasim P-47D Thunderbolt.
Posted Jun 7, 2013 02:04 by Morton