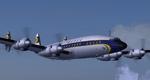 14.87Mb (4629 downloads)
FS2004 Lockheed L-1649A Starliner The Starliner was the final developement of the Lockheed Constellation series with extended range for non-stop transatlantic service. Complete Aircraft with improved visual model and flight dynamics. Complete manual and performance charts. Ver. 4.0. By Volker Böhme, Luis Pallas, Bill Tyne and Stefan Werner. Textures by Tim Scharnhop.
Posted Dec 22, 2012 15:34 by uploader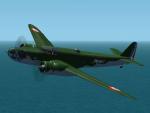 15.79Mb (1260 downloads)
FS2004/2002/CFS2 Bloch MB131C The Bloch 131 was developed from the Bloch 130.01 Guynemer prototype. It flew in July 1934 and was completely redesigned,with a glazed nose and tall single fin and rudder, and powered by two 708kW Gnome-Rhone 14N radial engines. A retractable undercarriage was fitted. Armament comprised 7.5mm machine-guns in nose, dorsal turret and ventral positions. One hundred and thirty-nine production Bloch 131 were built for the Armee de l'Air in the RB4 category as four-crew machines intended for bombing and reconnaissance. The first six aircraft were delivered by June 1938, the rest by September 1939. Most went to Reconnaissance Groupes, suffering heavy losses at the beginning of the 'Phoney War' period. From October 1939 the type was used only for occasional night missions and for training. The max bomb load in various combinations was 800kg. Following France's capitulation, the Vichy regime used surviving Bloch 131s for target-towing. This is Alain Breton old mdl reworked by A.F.Scrub for CFS2/FS8/FS9 flightsims.
Posted Dec 22, 2012 11:41 by A.F.Scrub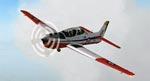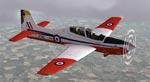 8.32Mb (1878 downloads)
Tucano T1 Training Aircraft. Model and textures by J R Lucariny
Posted Dec 21, 2012 08:43 by JRLucarinyFS2004Models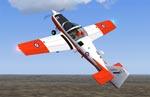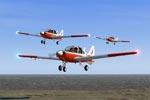 10.07Mb (1740 downloads)
Bulldog T1 Pup trainers. Model and textures by J R Lucariny
Posted Dec 14, 2012 08:38 by JRLucarinyFS2004Models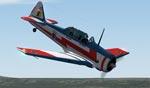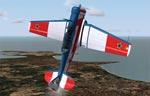 1.54Mb (1401 downloads)
Cel. Braga - Esquadrilha da Fumaca T-6D Single-engine advanced trainer aircraft. Model and textures by J R Lucariny
Posted Dec 13, 2012 17:06 by JRLucarinyFS2004Models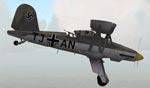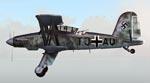 2.33Mb (1356 downloads)
German Carrier-based Torpedobomber Fi-167. Model and textures by J R Lucariny
Posted Dec 12, 2012 14:37 by JRLucarinyFS2004Models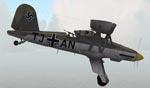 2.31Mb (693 downloads)
Fi-167 German Carrier-based Torpedo bomber. Model and textures by J R Lucariny
Posted Dec 11, 2012 12:16 by JRLucarinyFS2004Models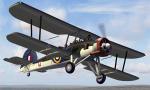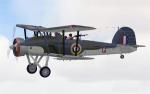 1.61Mb (1798 downloads)
Swordfisk MKI Torpedo-bomber and reconnaissance biplane. Model and textures by J R Lucariny
Posted Dec 2, 2012 15:14 by JRLucarinyFS2004Models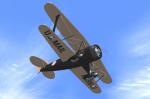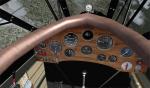 34.48Mb (1599 downloads)
The package includes the Golden Age Simulations CTO models represented as the Northwest Airways WACO fleet being operated as an airmail service in 1929-1936. The staff consists of a historical fleet (in two configurations - with or without engine jacket and landing gear pants), powered by 330 hp Wright R-975E engine and a pack of two airworthy survivors with 365 hp R-975E-1. Apart the original models and basic texture the package also includes all necessary liveries and two new VC panels. Paints and modifications by Vladimir Gonc
Posted Dec 1, 2012 21:33 by Vladimir Gonchar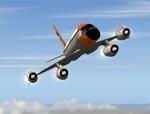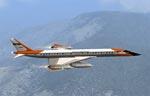 2.09Mb (2533 downloads)
Convair 58-9 SST commercial supersonic transport. Model 58-9 was one such B-58-derived SST designs. Model and textures by J R Lucariny
Posted Nov 23, 2012 11:54 by JRLucarinyFS2004Models