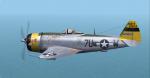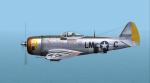 7.51Mb (970 downloads)
Seven bare metal textures for the CFS2/FS2004/FSX versions of the Alphasim P-47D Thunderbolt.
Posted Jun 7, 2013 02:04 by Morton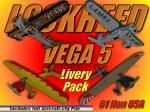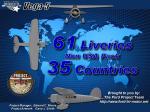 57.92Mb (312 downloads)
FS2004 default Lockheed Vega Texture Pack - Lockheed Vega 5 Non USA Liveries. This is yet another exciting pack of FREE textures brought to you by the Ford Tri-Motor Project Team. 61 Vega 5 liveries representing over 35 countries throughout the world. Excluding the USA. The zip file contains 61 texture sets and a very comprehensive aircraft.cfg which details the history of each livery that has been created. For those that want to fly the Microsoft default Vega 5 in some exotic places throughout the world. Coming Soon - Lockheed Vega 5 - USA ONLY Package - another 61 authentic liveries pack. Many more Vega 5 Liveries and other FREE stuff available from http://www.ford-tri-motor.net
Posted May 30, 2013 20:52 by Edwards C. Moore and Garry J. Smith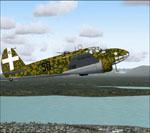 7.36Mb (805 downloads)
FS2004-Caproni Ca310 Libeccio(south west wind) Developed from the Ca309, the Ca 310 was structurally similar to the earlier machine, but had retractable landing gear and powered by two 470-hp Piaggio P.VII C.35 radial engines.The prototype flown for the first time on 20 February"1937 and the main production was delivered to the Regia Aeronautica. Model,texture,vccockpit and panel by F.Giuli.Gauges by other authors
Posted May 27, 2013 02:35 by FRANCESCO GIULI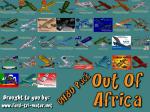 33.31Mb (815 downloads)
de Havilland DH80a Out of Africa Pack. This pack contains the Milton Shupe DH80 aircraft (with consent) and 35 liveries/repaints which cover the many regions of the vast continent of Africa during the 1930/40's era. The DH80 was extensively used throughout the region with some aircraft serving several different organisations and/or individuals. The Milton Shupe DH80 aircraft is an outstanding rendition of this historical aircraft and the liveries within the Pack highlight the dynamic range of liveries she wore in both a fictional and historical sense. The liveries in this pack are just a small fraction of the many other liveries created for this aircraft which are available at the Ford Tri-Motor Project site - http://www.ford-tri-motor.net. Everything is available for Free and for your FS2004 flying pleasure.
Posted May 14, 2013 18:08 by Garry J. Smith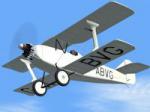 5.09Mb (859 downloads)
FS2004 Miles M.1 Satyr. Built for Miles' personal use in exhibition flying. It was his last biplane design. First flight was in August 1932. It crashed on takeoff in Aug 1989. It was sold on to The Hospitals Air Pagent. It was written off in September 1936. v1 By Edward Cook.
Posted May 1, 2013 23:12 by uploader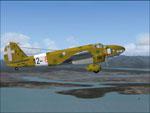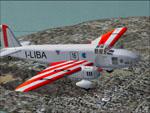 11.57Mb (1156 downloads)
FS2004-Caproni Ca 309 GHIBLI Twin-engine multi-role, entered in service in 1937 for reconnaissance and liaison, served with the Regia Aeronautica in the colonies in North Africa until january 1943.Monoplane with twin-engine low-wing with a mixed structure. The fixed gear mounted under the front legs of the two gondolas in-line engines Alfa Romeo 115-II.Model,texture,vccockpit and panel by F.Giuli.Gauges by other authors
Posted Mar 18, 2013 13:46 by FRANCESCO GIULI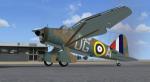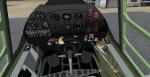 9.95Mb (3077 downloads)
Westland Lysander. With its distinctive high-aspect ratio, high-mounted wing, the Lysander, or "Lizzie", was one of the most capable liaison planes of WWII. The type was fitted with a very powerful engine for its size, and had a unique, high-lift wing of long span which was equipped with automatic leading edge slats and trailing edge flaps. The large wing, powerful engine, and light weight allowed takeoff and landing distances of 300 feet for a normal load, with a stalling speed of just 56 mph. These saw service in a variety of roles, from general liaison to clandestine "spy drops" to target towing and air-sea rescue. In the Mk.IIIA, a large external belly tank of 180 gallons provided exceptional range for dropping off and picking up covert operatives well beyond enemy lines. First flown in 1936, a total of 1,652 of the type were built before production ended.
Posted Feb 19, 2013 09:34 by uploader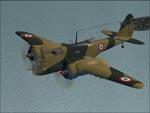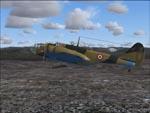 10.10Mb (1651 downloads)
FS2004-Martin A30 Baltimore Mk 5 The Baltimore was a mid-wing cantilever monoplane powered by two Wright Cyclone GR-2600 -A5B5 14-cylinder radial air-cooled engines providing a top speed of 488 km/h.After sept 1943 was used intensively in the Italian campaign with the 28th Bomber Wing becoming the co -belligerent 1°Stormo Baltimore and operating in the Balkan Theater. Model,texture,vccockpit and panel by F.Giuli.Gauges by other authors
Posted Jan 17, 2013 07:01 by FRANCESCO GIULI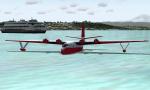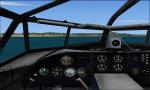 14.31Mb (2415 downloads)
FS2004 Martin Mars Waterbomber On 23 August 1938 the US Navy ordered from Martin a single prototype of the Martin 170 design for a patrol bomber of flying-boat configuration. Designated XPB2M-1, it was the world's largest flying-boat when flown for the first time on 3 July 1942.Only six more of the type were ordered at the end of WWII. These served as transports until 1956, when they were retired. In 1959, the remaining four were purchased for conversion to firebombers. Two remain flying to this day, the Philippine Mars and the second Hawaii Mars.Alphasim freeware AI mdl made flyable in FS2004.Complete 2D panel and outward look but no VC. Water dropping effect added. Conversion by A.F.Scrub.
Posted Jan 17, 2013 05:13 by A.F.Scrub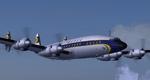 14.87Mb (4774 downloads)
FS2004 Lockheed L-1649A Starliner The Starliner was the final developement of the Lockheed Constellation series with extended range for non-stop transatlantic service. Complete Aircraft with improved visual model and flight dynamics. Complete manual and performance charts. Ver. 4.0. By Volker Böhme, Luis Pallas, Bill Tyne and Stefan Werner. Textures by Tim Scharnhop.
Posted Dec 22, 2012 15:34 by uploader